Even Ivanka Trump Now Needs an Appointment to See Her Father, as General Kelly Lays Down the Law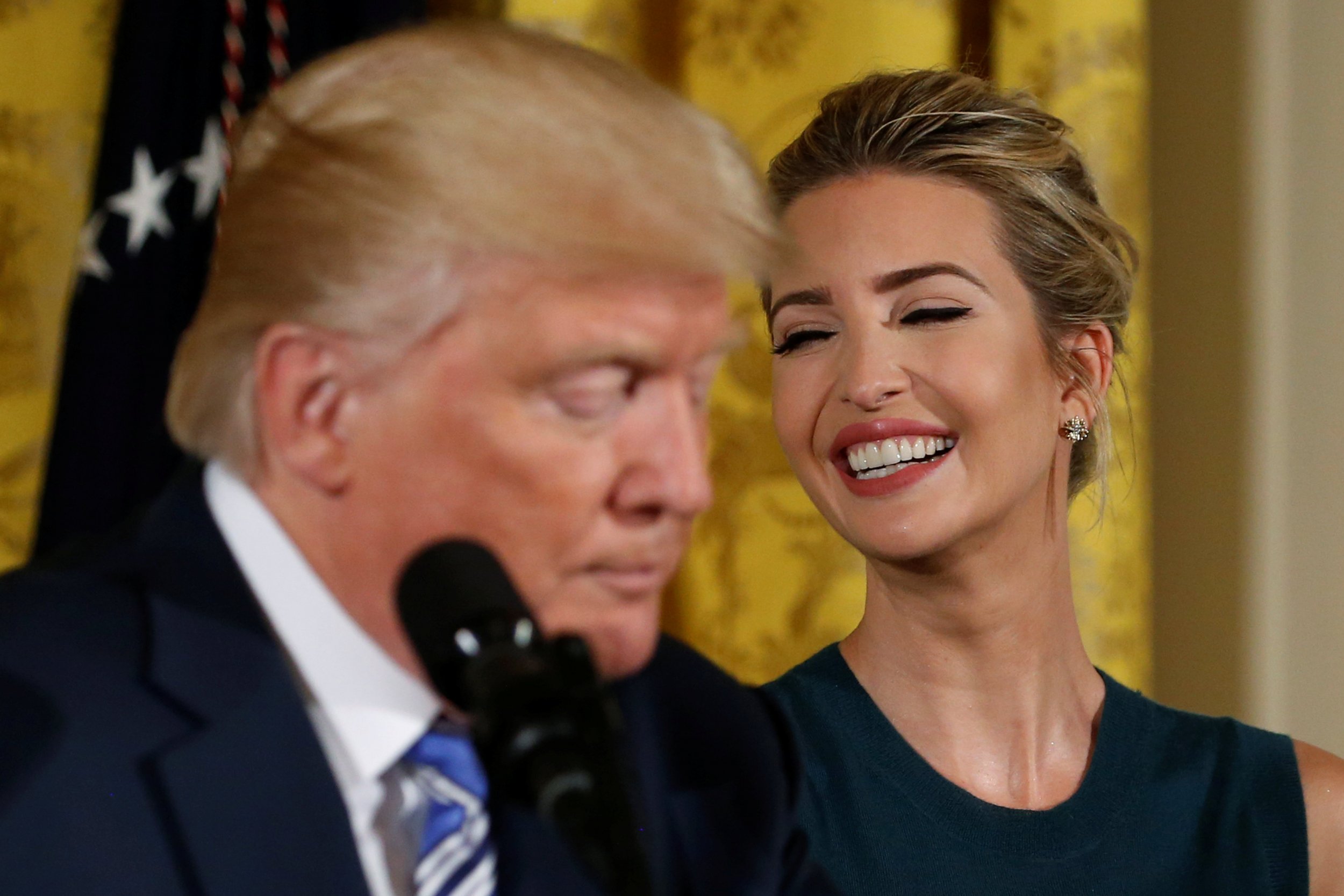 General John Kelly may have struggled to rein in President Donald Trump since being appointed White House chief of staff last month, but he has at least succeeded in installing order around the president. So much so, in fact, that even Trump's eldest daughter, Ivanka, now needs to schedule an appointment in order to meet with the president.
Related: Donald Trump: A 71-year-old man who needs a military general to manage his Twitter use
Both Ivanka and husband Jared Kushner have official titles within the White House, as senior advisers to the president. But, according to a report in The New York Times on Friday, if Ivanka wishes to speak with her father in an official capacity, she must go through the same process as every other member of staff. The couple were said to have accepted the new protocols when they were proposed during a meeting with Trump's top aides held by Kelly on his first day on the job.
Since Kelly replaced Reince Priebus, multiple reports have referenced his main focus as being to get a better handle on the information that reaches the president. Sources have described an environment in which aides previously competed fiercely to get their desired information to the president and influence his speeches and policies.
It has been widely reported that there was a sharp divergence in opinion pitting Ivanka Trump and her husband against Steve Bannon. The chief White House strategist, Bannon was ousted last week and has since gone back to work at Breitbart News. Earlier this week, in an email conversation with a prankster, Breitbart's editor-in-chief suggested he could have Ivanka Trump and Kushner out of the White House "by the end of the year."
The White House role of Trump's oldest daughter, who has no prior political experience, has long been controversial. In an interview with Fox News in June, she said, "I try to stay out of politics."
Earlier that same month, she briefly sat in for her father at a session of the G-20 gathering of world leaders in Hamburg.
But under Kelly, according to the Times, the only people with unfettered access to the president are his wife, Melania, and his 11-year-old son, Barron.
As well as controlling the people who can reach the president, Kelly has also got a grip on the information reaching Trump's desk. A report by Axios Thursday stated that Kelly has mandated that before all documents reach the president's desk, they must be vetted by the staff secretary, Rob Porter.
Both changes Kelly has implemented represent a return to the way in which business has traditionally been conducted at the White House under former presidents. Even with Kelly on board, however, Trump, has continued to veer dramatically off course from his predecessors via his use of Twitter and his unscripted remarks.
On Thursday, he launched Twitter attacks on Republican leaders in Congress, the media and others, and he retweeted a meme about former President Barack Obama posted by a Twitter user who has espoused anti-Semitic views. Trump has also been criticized for his changing tone and rhetoric in a series of remarks over recent days surrounding violence at a white nationalist rally in Charlottesville, Virginia.