Ivanka Trump says She 'Frequently' Disagrees With Her Father—But Not on the Migrant Caravan or Mueller Probe
First daughter Ivanka Trump said she "frequently" disagrees with her father, President Donald Trump, but not when it comes to his warnings of a migrant caravan approaching the United States and his call for special counsel Robert Mueller's probe to conclude.
The first daughter and senior White House adviser told ABC News' Good Morning America on Tuesday that images of border patrol agents using tear gas on migrants were "devastating" and "heartbreaking," but that her father was right about prioritizing border security.
"I think, like any other person with a heart, it's devastating to see the images and seeing children put at risk. Running towards the border is heartbreaking, but there are people in the caravan who are not so innocent," she said, adding that the president "has to protect our country's security."
Ivanka Trump also backed her father's stance that it is time for Mueller's investigation into collusion between the Trump campaign and Russians in the 2016 presidential election to end.
"I think it should reach its conclusion," she said. "I think it's been a long time that this has been ongoing, but I want it to be done in a way in which nobody could question that it was hurried or rushed."
She continued: "And I think after this long period of time, we're well beyond that point, so I think it absolutely should reach its conclusion."
Ivanka Trump said her disagreements with her father "frequently" contribute to their good working relationship.
"One of the reasons that I have such a good relationship with him," she said, "Is because I'm incredibly candid with him."
"He knows exactly where I stand on any issue," she said. "I'll always tell you what I'm for, but it is not my place as somebody working within a White House to tell you what I'm against. The only person who knows that is one person, and he knows it."
The first daughter also defended her private email usage last year for government business after reports emerged last week that she sent hundreds of messages that way.
"All of my emails are stored and preserved. There were no deletions. There is no attempt to hide," she said, ading that "there is no restriction of using personal email."
"In fact, we're instructed that if we receive an email to our personal account that could relate to government work, you simply just forward it to your government account so it can be archived," she said.
President Trump on Tuesday told The Washington Post that Mueller's investigation "is what it is. It just goes on and on and on." The president also said he does not plan to interfere with the probe.
"This question has been asked about me now for almost two years, and, in the meantime, he's still there," the president said. "He wouldn't have to be, but he's still there, so I have no intention of doing anything."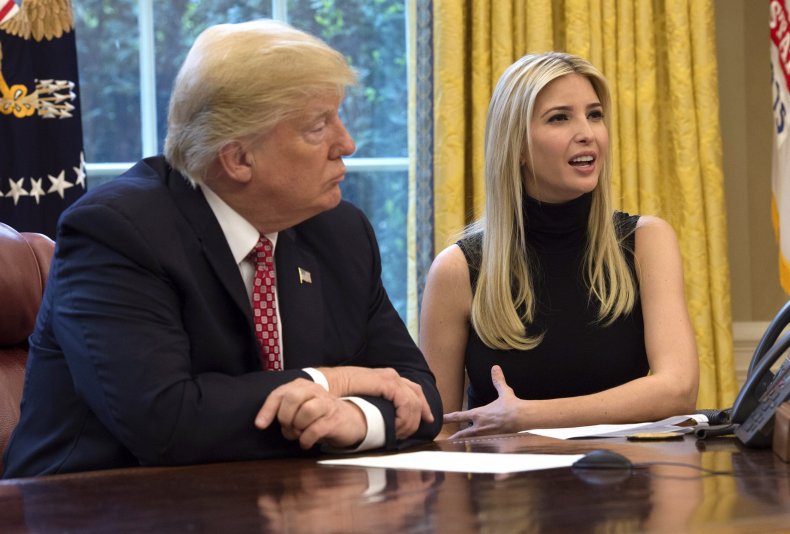 Ivanka Trump in April 2017 made a very similar comment to CBS This Morning about voicing her opinions to her father.
"There are multiple ways to have your voice heard. In some cases, it's through protest and it's through going on the nightly news and talking about or denouncing every issue on which you disagree with. Other times, it is quietly and directly and candidly," she said at the time. "Where I disagree with my father, he knows it. And I express myself with total candor."