Ivanka Trump Ridiculed with Additional Quotes by Thomas Jefferson After Using One To Defend Her Father
Senior White House adviser Ivanka Trump's tweet quoting Thomas Jefferson, the third U.S. President, to defend her father President Donald Trump backfired as Twitter users mocked her.
Ivanka Trump on Wednesday morning tweeted, "'...surrounded by enemies and spies catching and perverting every word that falls from my lips or flows from my pen, and inventing where facts fail them,'" quoting Jefferson's words in a letter to his daughter Martha Jefferson Randolph about serving in Washington, D.C.
"Some things never change, dad!" Ivanka Trump commented.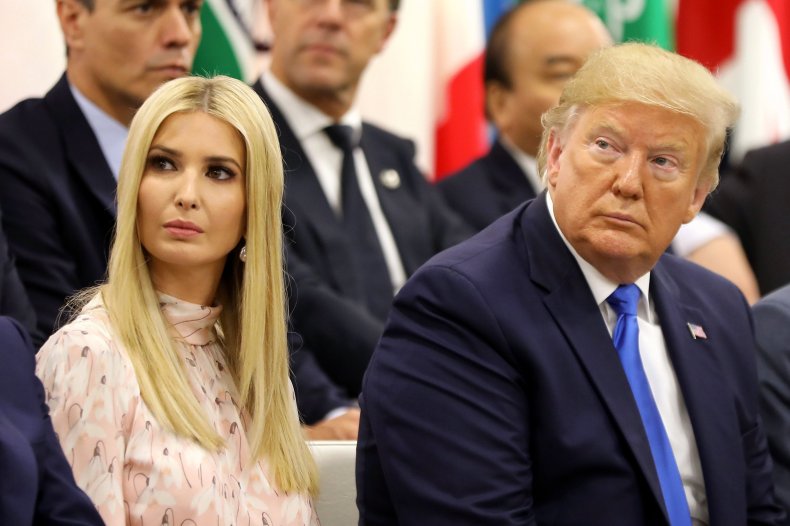 Twitter users were quick to respond, with some using other quotes from Jefferson to express their opinions regarding the Trump administration.
Progressive activist Ryan Knight, who is supporting 2020 Democratic candidate Elizabeth Warren, replied to the president's daughter with one such quote: "When the speech condemns a free press, you are hearing the words of a tyrant." —
"Your father is a tyrant, @IvankaTrump," Knight concluded.
Senior counsel of the Brennan Center's justice program, Ames Grawert, shared a screenshot of other words by Jefferson. In his tweet, he highlighted a portion of the quote which read, "Another means of silently lessening the inequality of property is to exempt all from taxation below a certain point, and to tax the higher portions of property in geometrical progression as they rise."
"Jefferson also supported taxing the rich at 'geometrical[ly]' higher rates than the rest of us, which sounds like a great idea and I'm glad you agree!!" Grawert tweeted.
Television and comic book writer Daniel Kibblesmith quote tweeted Ivanka Trump's post from March 18, 2014, in which she quoted comedian Bill Cosby as saying, "In order to succeed, your desire for success should be greater than your fear of failure."
"Some things kinda change," Kibblesmith commented, implying that Donald Trump has become consumed with attacking his impeachment inquiry over doing his job as president.
Writer Rachel Joy Larris brought up several ironies in Ivanka Trump quoting Jefferson, including that he "was bemoaning being called out for something he actually did," which was father a child with a slave. In another tweet, Larris wrote that she looked up Jefferson's letter and "let's just say it's even more apt to Trump's presidency than I first realized."
Professor and journalist David Rothkopf pointed out a couple of things in his reply to Ivanka Trump. The first was that Jefferson dedicated his life to making sure that the president's position was not above the law, and second that he was the first top official to call for a president to be impeached for being too closely tied to a foreign country. That president was George Washington.
Writer and actor Tara Dublin replied to Rothkophf and Ivanka Trump simply with a GIF of someone dragging a bag to a trash bin.
"Drag. Her," Dublin tweeted.
Correction (10/31, 10:00 p.m.): An earlier version of this article identified Tara Dublin as Tara Dublin Rockstober. We regret the error.