Ivanka Trump Interrupted a Key White House Meeting, and Republicans Were Not Happy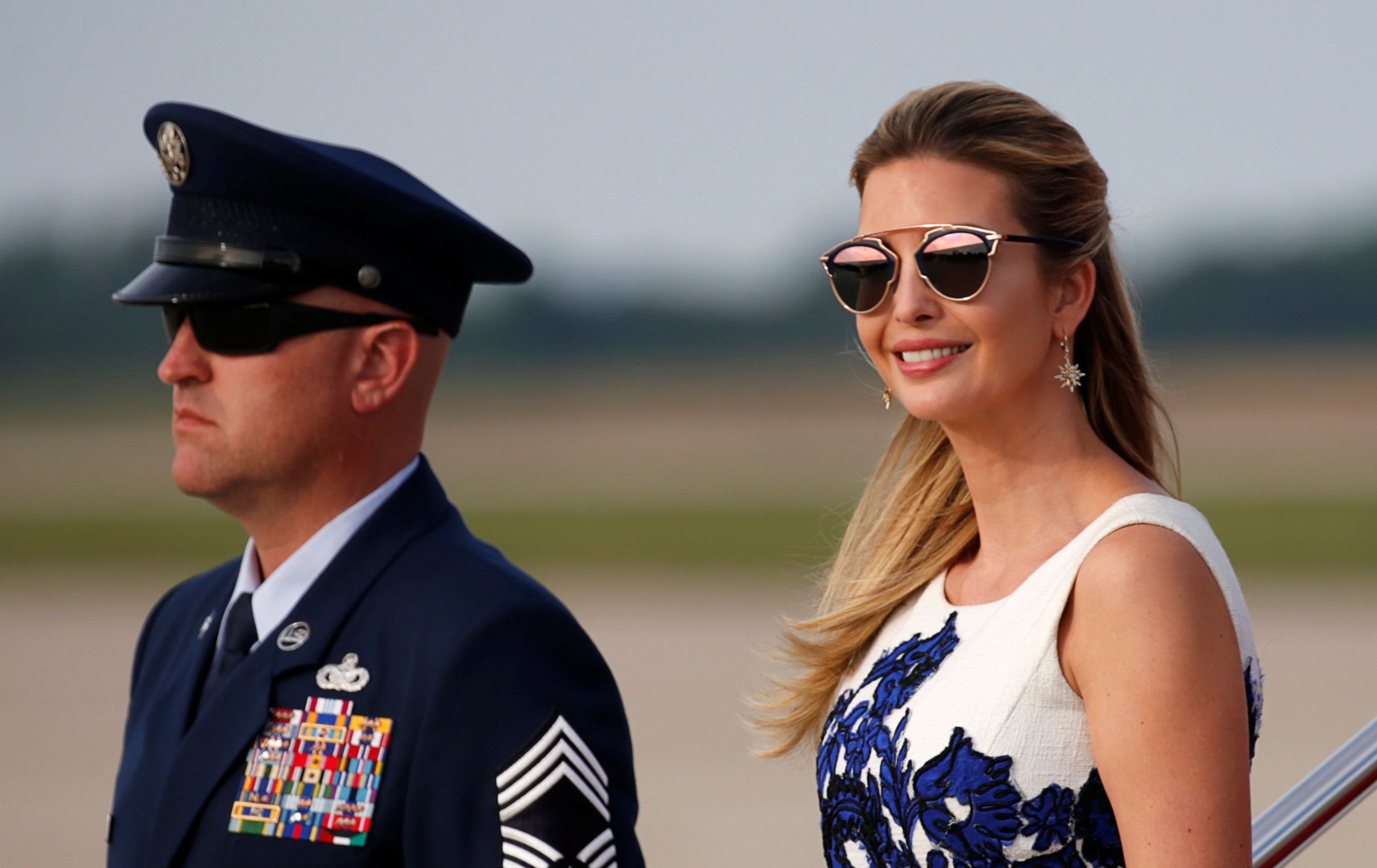 Ivanka Trump interrupted a crucial meeting between President Donald Trump and congressional leaders Wednesday, much to the annoyance of the Republicans present. In the midst of talks in the Oval Office over raising the debt ceiling, involving leading Republicans and Democrats, along with Trump, the president's daughter stepped in and derailed the negotiations, according to a Democratic aide.
Related: Ivanka Trump is secretly referred to as "princess royal" by White House aides: report
"Toward the end of the meeting Ivanka Trump entered the Oval Office to 'say hello' and the meeting careened off topic. Republican leaders were visibly annoyed by Ivanka's presence," NBC News reported the aide as saying.
The talks ended with Trump siding with Democratic leaders, who called for merely a three-month debt-limit increase, tied to Hurricane Harvey relief, rather than the much longer hike that Republicans had called for. Only hours before the meeting, House Speaker Paul Ryan slammed the request of leading Democrats—House Minority Leader Nancy Pelosi and Senate Minority Leader Chuck Schumer—for a short-term increase.
"I think that's ridiculous and disgraceful that they want to play politics with the debt ceiling at this moment when we have fellow citizens in need to respond to these hurricanes so that we do not strand them," Ryan said.
Later, on Air Force One, Trump said, "We had a very good meeting with Nancy Pelosi and Chuck Schumer." He added: "We agreed to a three-month extension on debt ceiling, which they consider to be sacred—very important—always we'll agree on debt ceiling automatically because of the importance of it."
Reacting to the deal, Republican Senator Ben Sasse said simply: "The Pelosi-Schumer-Trump deal is bad."
It's not clear what role, if any, the president's daughter played in the substance of the meeting. One administration source told NBC News that the president had invited his daughter to talk about child care tax credits.
But her presence still appears to have riled Republicans. In the past, Ivanka has been portrayed as a liberal voice in the administration and has donated heavily to Democrats. It has long been reported that there was a significant split in the White House between Ivanka and her husband, Jared Kushner, and those on the extreme right, such as recently ousted chief strategist Steve Bannon.
Despite a lack of political experience, Ivanka was given an official role as senior adviser to the president in March. At the G-20 summit in July, she sparked controversy after sitting in for her father during one of the sessions. Despite her position, Ivanka told Fox News in June, "I try to stay out of politics."