Russian Lawyer Says She Talked to Ivanka Trump After Infamous Meeting With Jared Kushner, Donald Jr.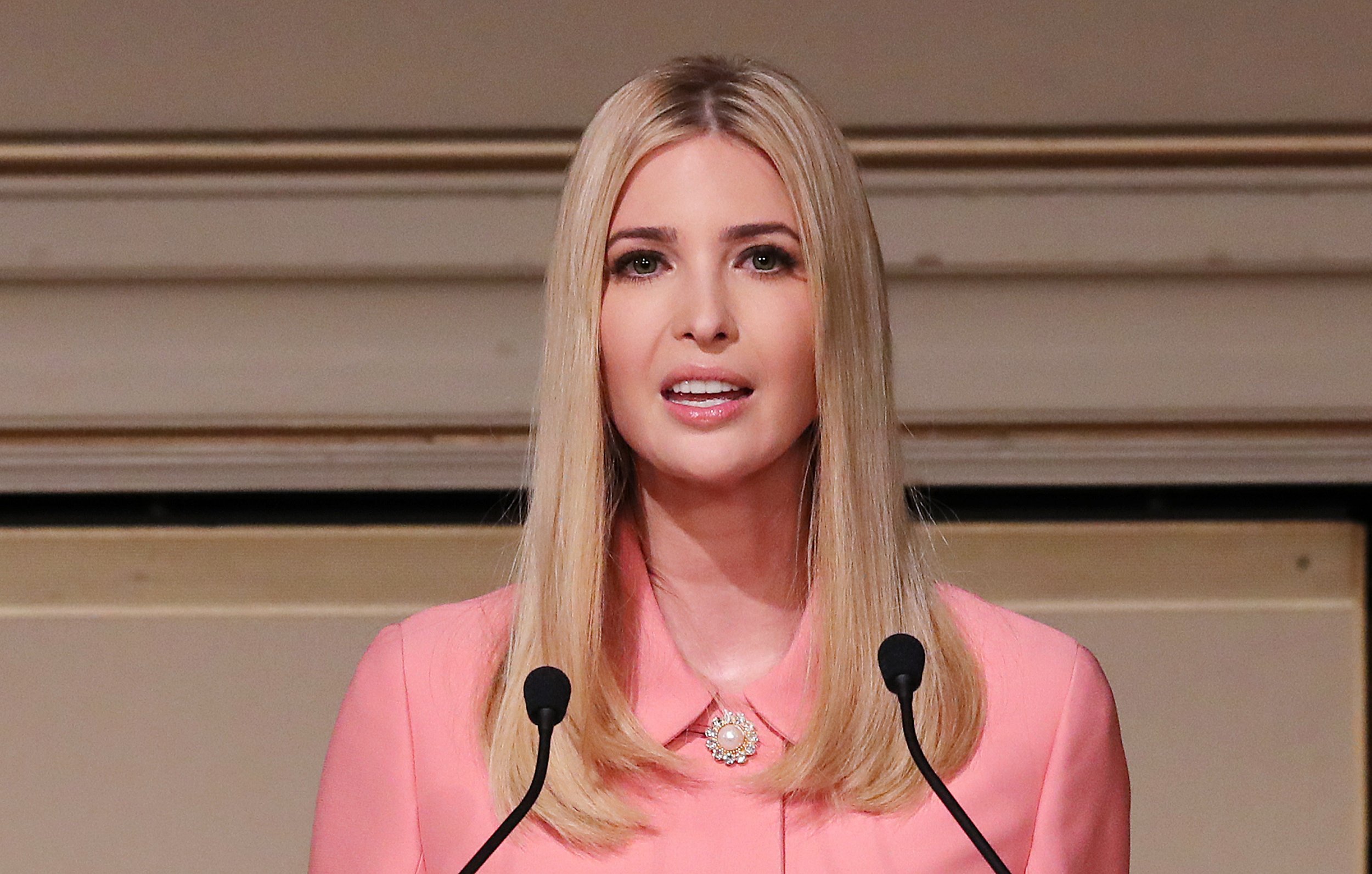 Special counsel Robert Mueller is ramping up his investigation into President Donald Trump's family in the Russia probe, turning his head to first daughter Ivanka Trump. Russian lawyer Natalia Veselnitskaya, who attended the infamous June 2016 meeting at Trump Tower, has now said that she believed she spoke to Ivanka on her way out of the meeting.
Related: Will Mueller charge Ivanka Trump in Russia investigation in 2018?
Veselnitskaya told NBC News that she had a conversation with a woman with blonde hair that consisted of "pleasantries" while waiting for an elevator in Trump Tower. The identity of the blonde woman who interacted with the Russian lawyer was confirmed to be Ivanka Trump by a second source.
Mueller is continuing to probe the Trump Tower meeting in June 2016, which involved Donald Trump Jr., Paul Manafort and Jared Kushner from the Trump campaign as well as Kremlin-linked lawyer Veselnitskaya and Russian-born lobbyist Rinat Akhmetshin. Mueller has already indicted Manafort as part of the Russia investigation, for charges including money laundering. Manafort filed a lawsuit against the DOJ and Mueller last week.
Although Ivanka Trump did not attend the meeting, FBI investigators for Mueller want to know every interaction that the Russian professionals had with President Trump's family. And Ivanka's involvement is now a subject of the investigation, the Los Angeles Times reported Saturday.
Prior to attending the Trump Tower meeting, Donald Trump Jr. was promised damaging information about 2016 Democratic presidential nominee Hillary Clinton. President Trump has repeatedly denied any collusion with Russia and has previously said that he believes Russian President Vladimir Putin, who told Trump that Russia did not try to influence the 2016 presidential election.
Lawyers for President Trump are looking into possibilities for Mueller to interview the president for the Russia probe, according to a Monday report from The Hill, but discussions about the potential interview are preliminary. Even though rumors swirled that the president might fire Mueller in December 2017, Trump denied that he would remove Mueller from the investigation.
"As the White House has repeatedly and emphatically said for months, there is no consideration about firing or replacing the special counsel with whom the White House has fully cooperated in order to permit a fully vetted yet prompt conclusion," White House lawyer Ty Cobb said in a December statement.