Ivanka Trump Nicknamed a Savior, Jewish Queen Esther Who Stopped Annihilation of Jews, By Jared Kushner's Synagogue
Members of first daughter Ivanka Trump and her husband Jared Kushner's synagogue call her a savior, Esther, a Jewish queen who steered her husband, a Persian king, away from annihilating Jews.
The nickname for Trump, who converted to Judaism to marry Kushner who is Jewish, is detailed in a New York Magazine piece Monday by journalist Vanessa Grigoriadis, the narrator of the podcast "Tabloid: The Making of Ivanka Trump," by the magazine and Luminary Media which debuted the same day.
"At their synagogue, at least a few people began referring to Ivanka, the first Jewish member of an American First Family, by a new nickname, that of a savior," wrote Grigoriadis, who interviewed 60 of Trump's friends and colleagues.
Grigoriadis added that White House Press Secretary Stephanie Grisham "confirms that they called her Esther, after the beautiful Jewish wife of a Persian king who convinced him to cancel an order to annihilate the Jews."
In the Book of Esther, Persian king Ahasuerus chooses Esther, a Jewish exile, to be his new wife due to her beauty. The king's adviser gets permission from him to order all Jews in the kingdom to be killed, but Esther gets her husband to revoke the command and allow Jews to defend themselves and kill people who threaten them.
Grigoriadis does not name the synagogue that praises Trump as Esther. According to The New York Times in November 2018, Trump and Kushner, both senior White House advisers, walk to an Orthodox Chabad shul near their home in the Kalorama neighborhood of Washington, D.C., and observe shabbat every week. The couple reportedly have mezuzas, parchments with Hebrew verses, on the doors of their offices in the West Wing and bring their children to a Jewish day school.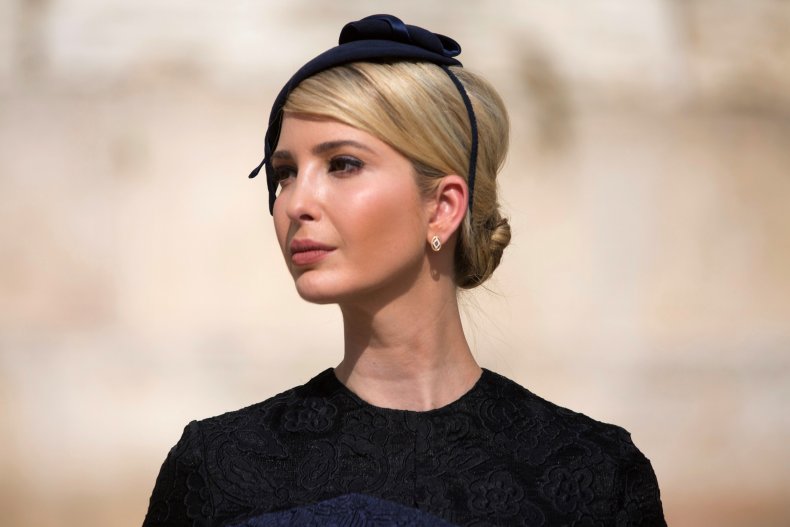 While Trump's synagogue may refer to her as a savior, Jews elsewhere have mixed opinions about her and her husband.
After the Pittsburgh synagogue shooting, many Jews were upset that the White House countered accusations that President Donald Trump's rhetoric spurs anti-Semitic behavior by saying he has Jewish grandchildren.
Among those who believe Ivanka Trump and Kushner have violated the unspoken understanding that Jews take care of one another in difficult times is Eric Reimer, Kushner's colleague at a yeshiva in New Jersey who told The Times, "I'm more offended by Jared than I am by President Trump."
But Rabbi Ethan Tucker, who is president of the Hadar yeshiva in New York, said Ivanka Trump and Kushner "certainly won't be banned" from the Orthodox community if they one day decide to move back from Washington, D.C.
"But I don't think most synagogues would give them an aliyah," Tucker added, referring to the honor of being selected to give a blessing before and after reading the Torah.