Ivanka Trump Schooled by Retired General on Michelle Obama's Efforts to Promote Child Fitness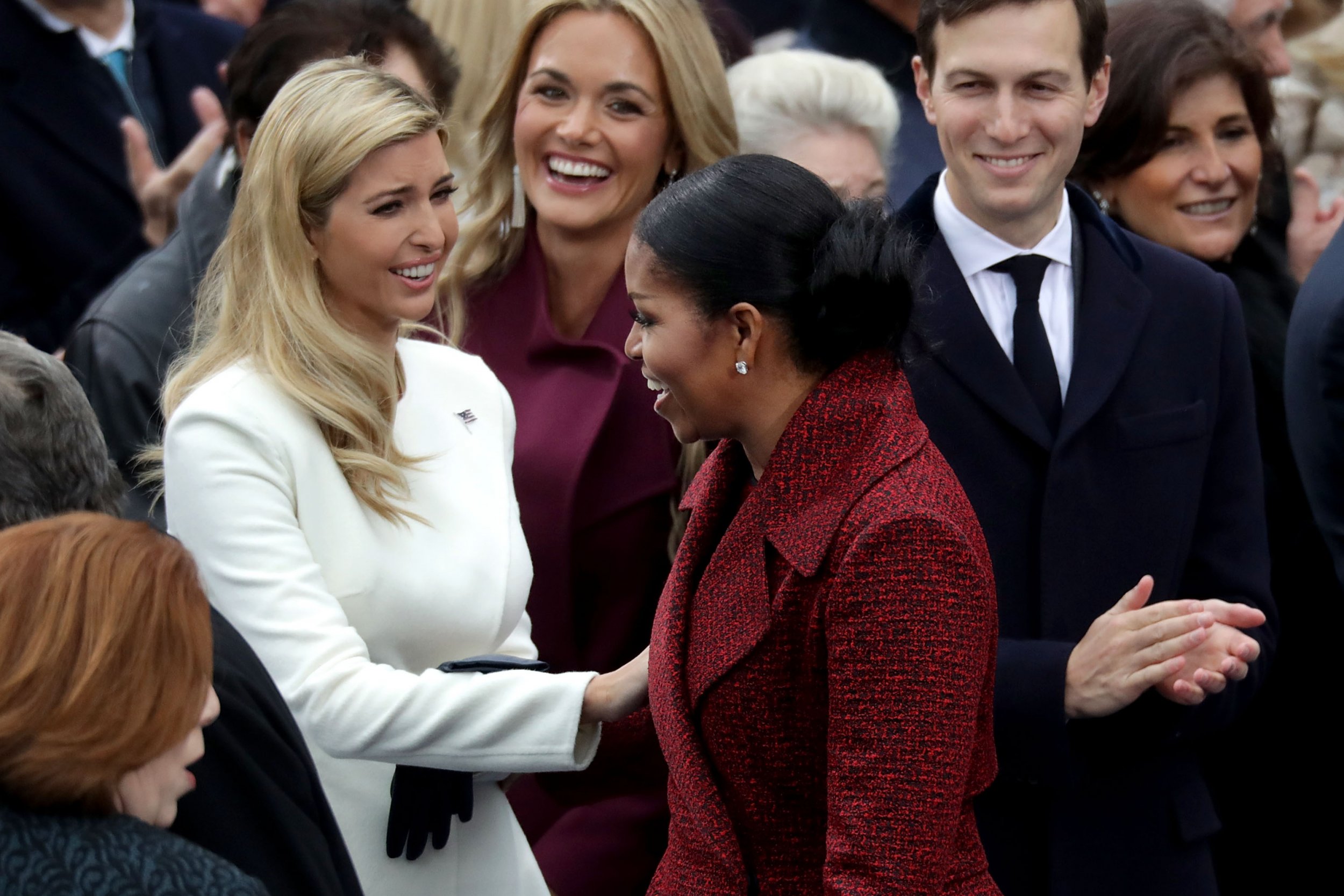 A retired army general belittled first daughter Ivanka Trump's advocacy for youth fitness and nutrition by pointing out former first lady Michelle Obama's efforts that have fallen by the wayside under President Donald Trump.
Related: Ivanka Trump Surprises Norwalk School But Parents Pull Their Kids From Class​
Ivanka Trump, who has made boosting children's health a priority as a senior White House adviser, on Sunday tweeted: "We need to promote healthy lifestyles for America's youth. In a recent survey, 9.5 million U.S. children reported that they did NOT once participate in any of over 100 sports or activities listed."
Shortly afterward, retired General Mark Hertling quote-tweeted her post and humiliated her.
"Ummm...there's this thing called the President's Council on Fitness, Sport, and Nutrition. Been around 60 years. Used to have 25 appointees...I was one of them. @MichelleObama helped & generated momentum in this area. No one is on the Council now. @FitnessGov. Check it out," tweeted Hertling, who authored Growing Physician Leaders: Empowering Doctors to Improve Our Healthcare.
The council's co-chairs and council members are "to be announced," according to its webpage that was last reviewed on March 21, 2017.
Obama led public awareness around the "Let's Move!" campaign to improve children's health. A couple of weeks before Donald Trump took office, the campaign reported that in close to seven years it had secured healthier school meals and snacks for 50 million children, and upgraded the nutrition facts labels on 800,000 products.
Hertling on Sunday also tweeted, "One more thing...it falls under @HHSGov Ask their Secretary...oh, never mind."
Though it is unclear what exactly Hertling meant with his second tweet, it likely referred to a leadership controversy within the Department of Health and Human Services (HHS).
President Trump's nominee to head the department, Tom Price, resigned after reports that he used more than $1 million of taxpayer money to travel by private jet and military aircraft for government business. Current HHS Secretary Alex Azar reportedly raised drug prices as a pharmaceutical company executive.