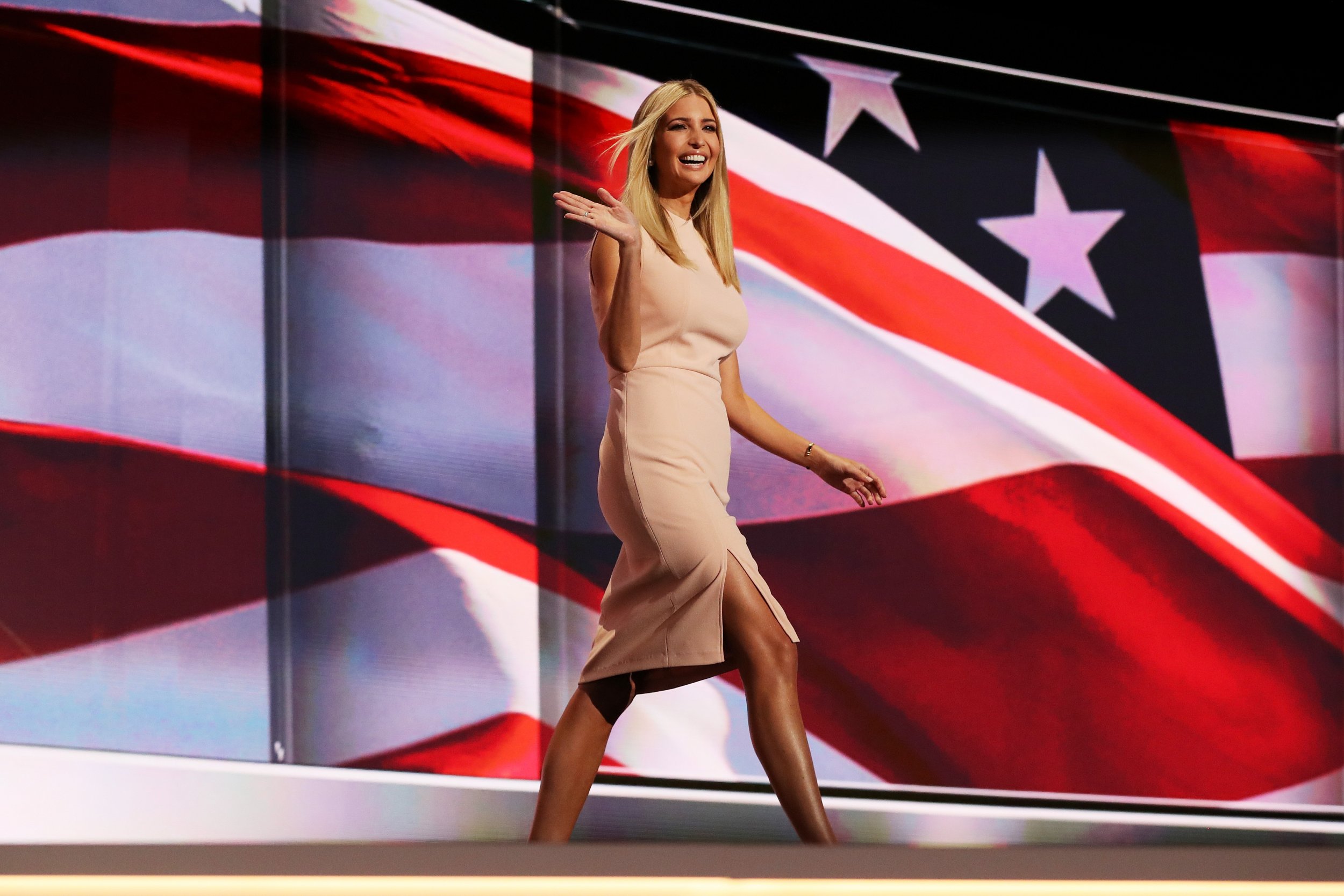 White House aides reportedly refer to Ivanka Trump as "princess royal" behind her back, and it's definitely not meant to be a compliment.
The president's daughter apparently gained the nickname after the G-20 summit, during which at one point she sat in for her father, Vanity Fair reports.
Ivanka Trump has little to no political experience and was not elected to office, so many questioned what qualifications she had to act on the president's behalf in such a formal, international setting.
At the time, former first daughter Chelsea Clinton tweeted, "Good morning Mr. President. It would never have occurred to my mother or my father to ask me. Were you giving our country away? Hoping not."
According to Vanity Fair, one former Trump adviser responded by stating, "Excuse me. This is not a royal family, and she's not the princess royal," which helps explain the nickname.
Ivanka Trump and her husband, Jared Kushner, are both advisers to the president. Their roles in the White House have been heavily scrutinized since Day One. Many feel that Trump and Kushner are both exceptionally unqualified and that their presence is a direct product of nepotism.
Initially, some on the left hoped Trump and Kushner would be progressive voices of reason in the Trump administration. But these hopes have repeatedly been dashed, as the president has made decisions such as withdrawing from the Paris climate deal and banning transgender people from serving in the military.
Trump and Kushner reportedly stood against these moves, among others, but have evidently struggled to influence the president on major policy matters.
According to Vanity Fair, Washington insiders have had just about enough of Trump and Kushner. As one unnamed political veteran told the magazine, "What is off-putting about them is they do not grasp their essential irrelevance. They think they are special."
Trump and Kushner seem to be aware they're not exactly welcome in the nation's capital. One of their old friends from New York told Vanity Fair they're in a new town that "punctures their self-esteem on a daily basis."
Given both of them chose to get intricately involved in the Trump administration, it's hard to imagine they'll get much sympathy.
Trump and Kushner apparently plan to be out of the White House by the end of 2018. In the meantime, their ongoing association with the Trump administration could continue to undermine their reputations.
If it's true they'll depart the capital by the end of next year, as Vanity Fair reports, it will be very interesting to see what Trump and Kushner do as a follow-up.