Ivanka Trump Seeks Republican Support After Democrats Reject Her Policy Agenda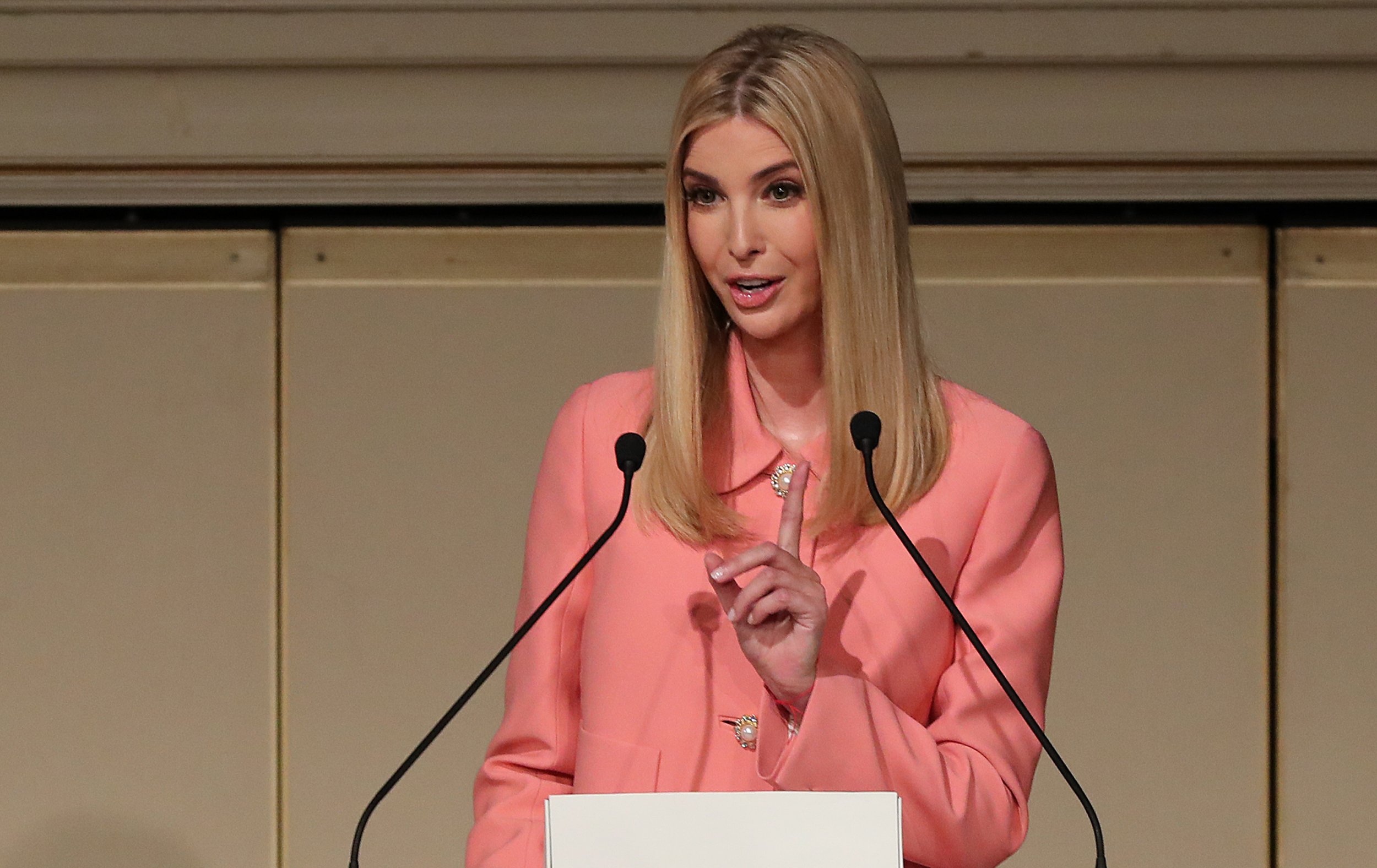 The Democratic Party, which first daughter Ivanka Trump previously donated to, has largely avoided teaming up with her on policies from the party's playbook, so she has turned to working with Republicans, according to a report.
Trump, a senior White House adviser, wanted Democrats to help her push the administration to address affordable childcare, equal pay for women and paid family leave—issues she championed for years—but liberals said her plan did not go far enough, USA Today reported on Wednesday.
Related: Ivanka is "spitting Image" of President Trump "without a lot of the flash and style," White House correspondent says
At a tax event with Republican women in South Carolina late last month, Trump told the publication that she is "no longer surprised" about partisan lines in Washington, D.C., and that she meets with people she expects the most resistance from first.
"There are a myriad of solid arguments for child tax credits," Trump said as an example. "There are some that liberals will respond more strongly to. There are some that conservatives will respond more strongly to. You have to know your audience and adjust your arguments."
Regarding why Democrats who voiced support for her policy agenda weren't collaborating more with her, Trump said: "It's always easier to be for something and not get it done than to accommodate another perspective and get it done."
"I think a lot of people get burned, actually, by trying to move legislation forward, and it's actually much easier not to engage and to say, 'This is what I want and anything else is short of that,'" she said.
Trump, who did not have political experience before moving into the West Wing, said some people in Washington are willing to move off their talking points while others are not.
"You have to find the people who will," she said. "That's how you build coalitions."
When it comes to her policies, Ivanka Trump has struggled to win over both parties before. Last summer, Democrats and Republicans did not support her idea of a paid leave plan, following a fiery editorial from The Wall Street Journal that slammed her proposal. The publication argued that her plan "would open the door for future Democrat administrations to beef up the benefit at great expense," according to The Washington Post.
Ivanka Trump was not affiliated with a political party when her father Donald Trump was running for president and did not register as Republican in time to participate in the primary.