Ivanka Trump Ready for PR Battle With Kim Jong Un's Sister at Winter Olympics Closing Ceremony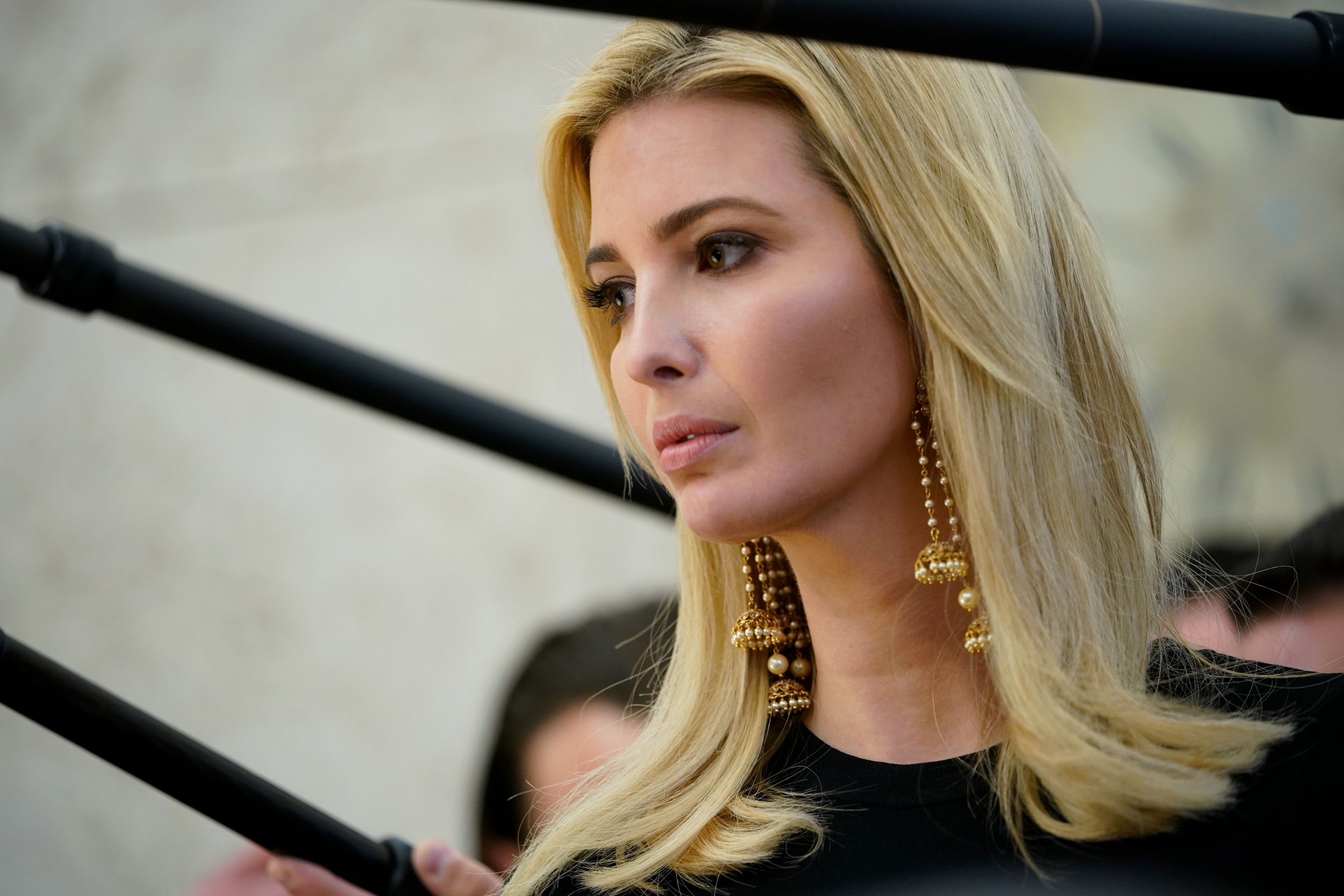 Kim Yo Jong, the sister of North Korean leader Kim Jong Un, captured hearts during the Winter Olympics opening ceremony. She was dubbed North Korea's Ivanka, stealing the spotlight from stern U.S. Vice President Mike Pence, who was under direct orders to shun the North's propaganda campaign.
Related: Why Chinese social media loves President Trump and Ivanka Trump during Asia trip
North Korea may have won that round, but President Donald Trump has saved his best weapon—daughter Ivanka—for the closing ceremony. The first daughter—well-liked by South Koreans, who lamented over her canceled visit in November—is positioned to overshadow the North Korean delegation.
As a last impression before the Olympics conclude, Ivanka Trump has the opportunity to counter the appealing narrative of Kim Yo Jong, who directs the North's ruling Workers' Party Propaganda and Agitation Department.
To do so, Ivanka Trump, unlike Pence, is set to focus on the bonds between the U.S. and South Korea and support American athletes. "Their talent, drive, grit and spirit embodies American excellence," she said in a statement Wednesday. On Thursday, the day before her scheduled arrival in South Korea, she congratulated the U.S. women's hockey team on their first gold medal in 20 years.
"This team shows us what we can achieve when we work together, never give up, never give in, and ALWAYS believe in ourselves and in each other. #USAvsCAN," she tweeted. "See you in #PyeongChang tomorrow!"
Ivanka Trump will likely be a hit in Pyeongchang, Evan Medeiros, a former Asia adviser to Barack Obama, told The New York Times.
"I can see her resonating with South Koreans," he said.
The first daughter is scheduled to have dinner with South Korean President Moon Jae-in on Friday. Moon previously tried, but failed, to broker a meeting between the North Korean delegation and Pence.
On Tuesday, South Korean foreign ministry spokesman Noh Kyu-duk said efforts to arrange talks between the U.S. and the North ahead of any denuclearization negotiations would potentially be on the agenda during Ivanka's three-day visit. No plans have been made for Ivanka to meet with officials from the North, but such a meeting has not been ruled out.
Ivanka will be accompanied by officials including Allison Hooker, who specializes in Korean affairs at the National Security Council, and White House press secretary Sarah Huckabee Sanders, whose taxpayer-paid travel inclusion drew public criticism on Wednesday given she works for the president, not the first daughter.