Ivanka Trump Should Be Investigated for Pushing Program Jared Kushner's Company Benefits From, Watchdog Says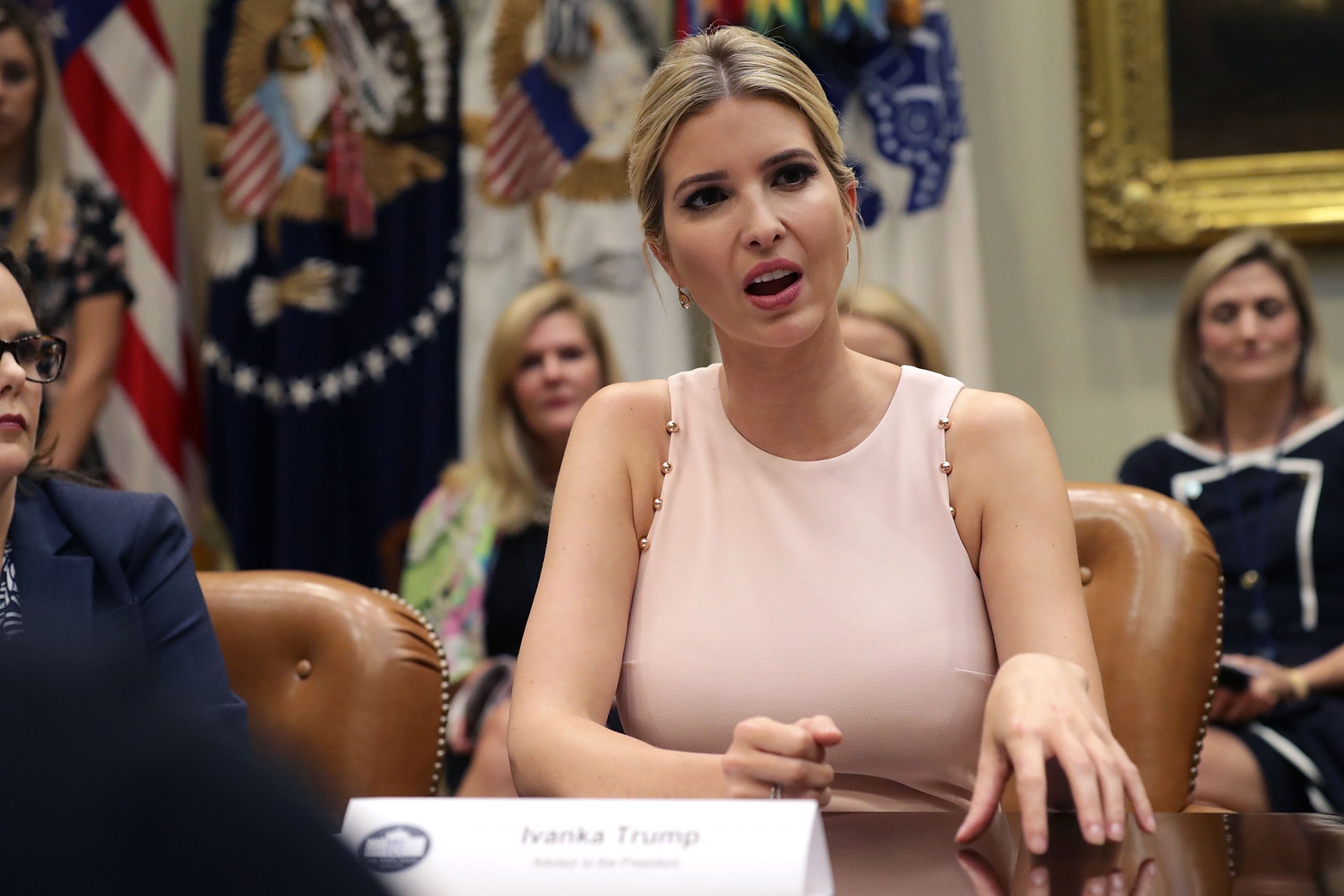 First daughter Ivanka Trump was accused of conflict of interest by a watchdog group that requested the Department of Justice on Friday investigate whether her participation in a tax break program for investors was indeed a violation of the law.
In a letter to Deputy Attorney General Rod Rosenstein, Citizens for Responsibility and Ethics in Washington (CREW) Executive Director Noah Bookbinder alleged that Trump participated "personally and substantially" in a matter related to her financial interests.
"Specifically, Ms. Trump participated in the Trump administration's implementation of a new tax law authorizing the Opportunity Zones program while her spouse, Senior Advisor and Assistant to the President Jared Kushner, held significant financial interests in an entity benefitting from that program," bookbinder wrote.
CREW alleges that the first daughter and senior White House adviser last February, October and December participated in implementing the Opportunity Zones program, which offers millions in capital gains tax breaks to developers that invest in low-income zones chosen by states.
Kushner, also a senior White House adviser, at the same time had financial interests in a company he co-founded, Cadre, participating in the Opportunity Zones program, according to the watchdog.
"Under the conflict of interest law, Mr. Kushner's financial interests are imputed to Ms. Trump, and she was required to recuse from particular matters related to the program," Bookbinder wrote. "By failing to do so, Ms. Trump may have violated the conflict of interest law."
Peter Mirijanian, spokesman for Trump's ethics attorney Abbe Lowell, in a statement to Newsweek on Friday said CREW's complaint "is a politically motivated and meritless complaint."
"The Opportunity Zones legislation is a broad-sweeping, bi-partisan policy that impacts nearly 35 million Americans in communities designated by each state's governor as underserved and in need of investment," Mirijanian stated. "Ms. Trump is proud of her work on this legislation, and she adheres to the ethics advice she has received from Counsel about what issues she can work on and those to which she is recused."
Cadre, which Kushner has a stake of up to $25 million in, stated in its marketing materials that it did not want to invest in projects in the poorest areas because they have "unfavorable growth prospects," the Associated Press reported last month.
The Justice Department did not immediately respond to a request for comment from Newsweek on the complaint Friday.
Trump has been accused of conflicts of interest before.
The first daughter's namesake fashion brand got trademark approvals from China that raised questions around whether her position within the administration played a role. The watchdog group Democracy Forward demanded an investigation into potential coordination between Trump wearing her brand clothing to official events and product placements in fashion websites.
She shuttered her brand in August reportedly due to restrictions she had to impose on it and to avoid possible conflicts of interest. Its sales had also cratered after her father had taken office.