Ivanka Trump Slammed After Posting Photo of Son Theo's Broken Wrist
Ivanka Trump has come under fire after her son Theo was rushed to hospital in an ambulance for a broken wrist he suffered at school.
Trump, 41, posted two photos of the youngest of her three children with husband Jared Kushner, 42, to her Instagram. The first showed the six-year-old in hospital smiling up at the camera and then later sleeping at home.
The former White House adviser told her 7.5 million Instagram followers that Theo broke his wrist playing soccer and she had "received a call from the school nurse that every parent dreads."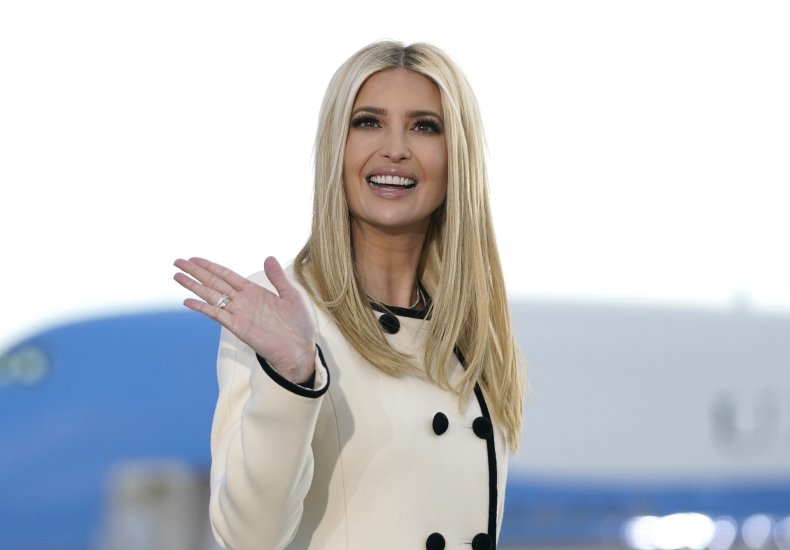 "Since I was over an hour's drive away, an ambulance took Theo, accompanied by the school nurse, to the closest hospital. Jared and I raced to meet him, Jared arriving at the same time as the ambulance and me getting there a few minutes later," she wrote on Instagram.
She described the injury as a "bad break," but said the paramedics and medical staff at Joe DiMaggio Children's Hospital "cared for Theo tenderly and professionally."
Trump added: "Theo's visit culminated with two ice pops, which led to him declaring 'this is the best day ever!' The nurse turned to me and said, 'This is why I'm in pediatrics! No adult in the emergency room has ever said something like that when given an ice pop.'
"Jared and I are so grateful to the doctors, nurses, EMTs, and hospital staff who cared for our son. With gratitude in our hearts, we have made a donation to the Joe DiMaggio Children's Hospital."
Trump then encouraged her followers to also donate to the hospital and shared a direct link to its website.
But her followers weren't impressed with the post and chided the mom-of-three over the donation among other things.
"An ambulance for a broken wrist?" wrote Instagram user, @clare_intheair.
While @crazylace54 added: "Donations shouldn't be bragged about. The highest level of charity is anonymous giving!"
And @blpjr73 commented: "Transport by ambulance, EMTs, doctors, nurses at the hospital and the school nurse rode with him? Notice he doesn't have a cast, nor will he until the swelling goes down in a few days. Broken wrist is painful, so is growing up. So sorry for the other true emergencies that were delayed proper response so privilege can have special treatment."
The family's quick dash to the hospital comes as former President Donald Trump and Jared Kushner's ties to Saudi Arabia may be investigated.
Representative James Comer, the Republican and chair of the House Oversight Committee, told ABC News' This Week on Sunday, February 12, that a probe into Kushner's ties to the country is "on the table."