Ivanka Trump May Discuss U.S.-North Korea Talks Plan During Winter Olympics Visit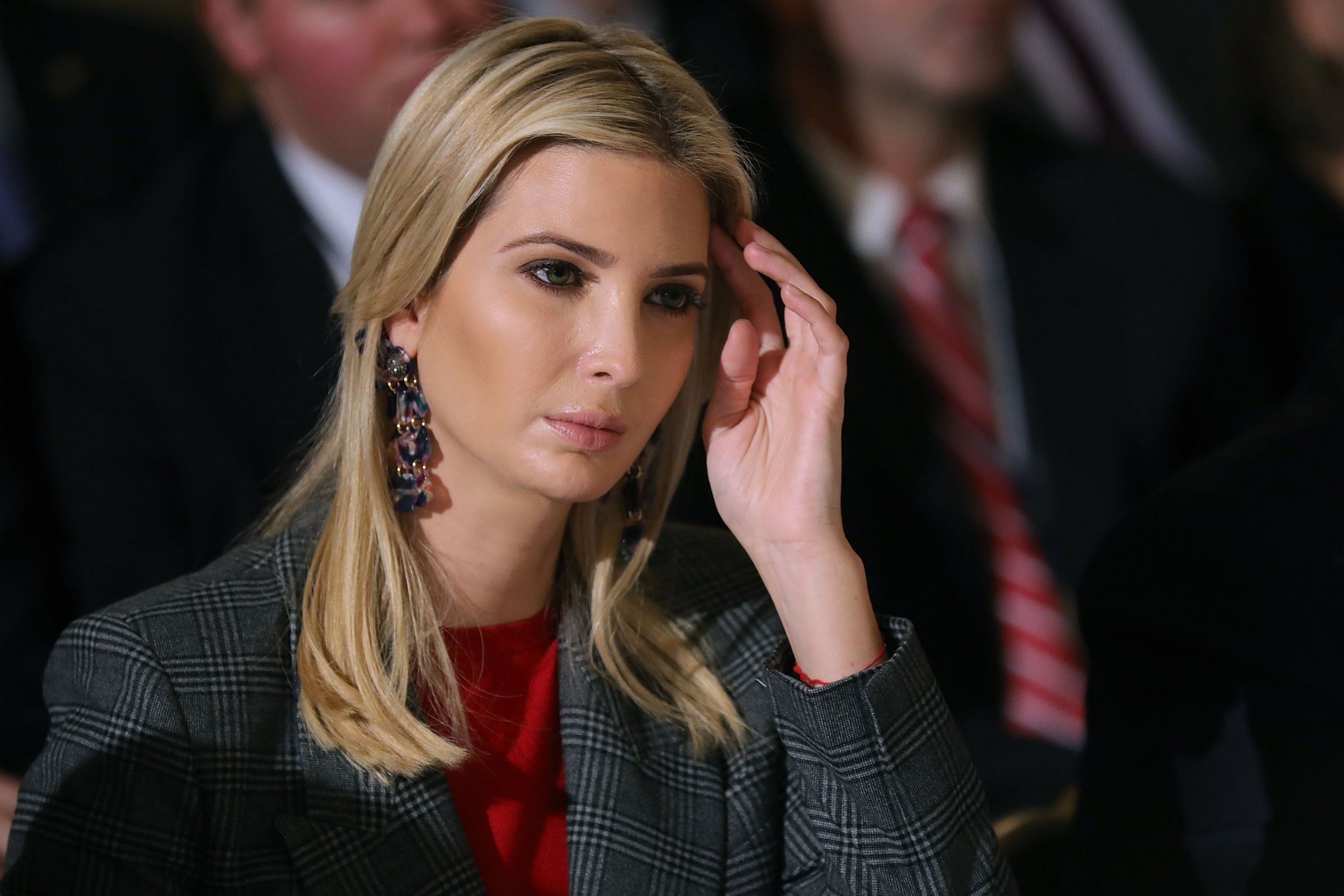 Ivanka Trump's planned visit to South Korea later this week could include far more than attending the closing ceremony of the Winter Olympics. The president's oldest daughter is also set to meet with South Korean officials in Seoul, with efforts to arrange talks between the U.S. and North Korea ahead of any denuclearization negotiations potentially on the agenda.
Related: Trump on North Korea: 'We have no road left,' 'Who knows' what happens after Winter Olympics
"Issues of mutual interest could naturally be on the table during the process of the visit," South Korean foreign ministry spokesman Noh Kyu-duk said Tuesday, according to Seoul-based news agency Yonhap. "The upcoming visit by adviser Ivanka is intended to celebrate the successful hosting of the Pyeongchang Olympics and highlight the mutual understanding of the South Korea–U.S. alliance."
Ivanka Trump, a senior White House adviser, is scheduled to arrive in Seoul on Friday and lead the U.S. delegation in the Winter Games' closing ceremony on Sunday.
The rest of the first daughter's itinerary in South Korea is being discussed and is expected to be released by the U.S., the spokesman said. Meanwhile, the ministry is reviewing what role South Korean Foreign Minister Kang Kyung-wha will play in Trump's visit.
South Korea's first lady Kim Jung-sook is expected to receive Trump and provide a lavish presidential-style welcome, according to reports.
North Korea's participation in the Olympics opened up a rare opportunity for diplomacy after the rogue regime launched multiple missile tests in recent months. The North claimed that its latest rocket, in late November, was capable of reaching anywhere in the mainland U.S.
The two Koreas marched under a united flag during the Olympics opening ceremony, symbolizing a break in tensions between the two countries. However, it is not clear that Washington and Pyongyang are ready to make concessions around denuclearization.
A senior delegation of North Korean officials met with South Korean President Moon Jae-in but did not extend its diplomatic effort to U.S. Vice President Mike Pence when he attended the Olympics opening ceremony.
"We have never begged for dialogue with the U.S. nor (will we) in the future," said Jo Yong Sam, director-general at North Korea's foreign ministry, according to the North's state-run KCNA news agency. "Explicitly speaking, we have no intention to meet the U.S. side during the stay in South Korea. Our delegation's visit to South Korea is only to take part in the Olympics and hail its successful holding."