Ivanka Trump Told by Steve Bannon: 'You're Just Another Staffer Who Doesn't Know What You're Doing,' New Book Claims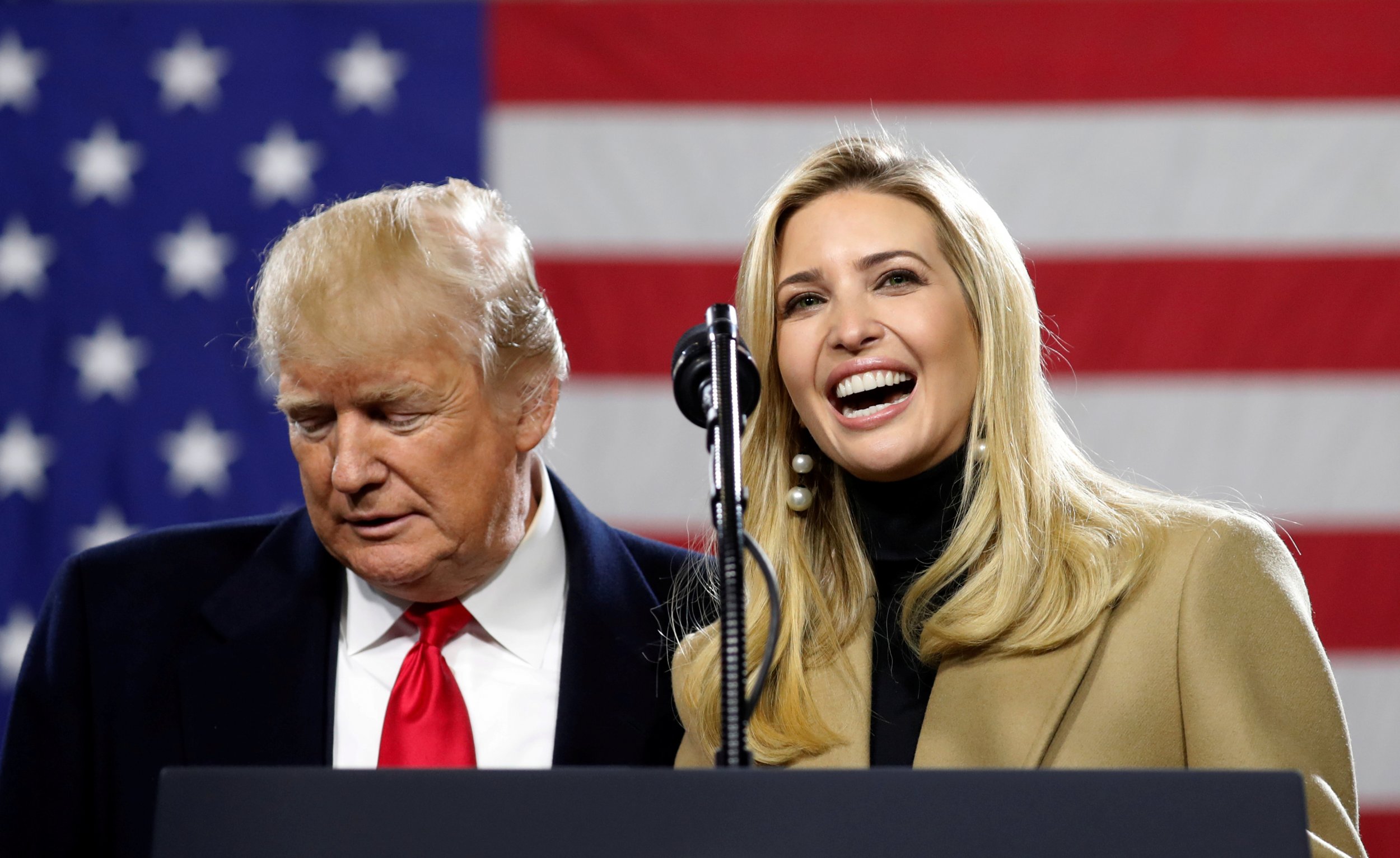 Former White House chief strategist Steve Bannon once told Ivanka Trump: "You're just another staffer who doesn't know what you're doing," according to a new book.
Related: Ivanka Trump's "special place in hell" for child predators comment trolls Roy Moore rally
Bannon, who has long critiqued and clashed with Ivanka's and her husband Jared Kushner's roles in the White House, tried to put the president's daughter in her place in one instance detailed in the book.
"My daughter loves me as a dad.… You love your dad. I get that. But you're just another staffer who doesn't know what you're doing," Bannon said, The Washington Post reported when it published excerpts on Monday.
The revelation is part of the latest book about life inside the White House. Howard Kurtz, host of the Fox News show Media Buzz, wrote the book Media Madness: Donald Trump, The Press, And The War Over the Truth, set to be released on January 29.
The new book, though perhaps not as sensational as the explosive tell-all Fire and Fury: Inside the Trump White House, contains several new alleged revelations about the administration. Along with reports of the turbulent relationship between Ivanka Trump and Bannon, are claims that the president himself leaked information to journalists, that his aides referred to his behavior as "defiance disorder" and that his staff was "blindsided" when he accused former President Barack Obama of wiretapping his phones.
The president's daughter has occasionally strayed from the White House message. Most recently she tweeted support for Oprah Winfrey's famous speech at the Golden Globes about empowering women, which some critics saw as hypocrisy in the context of her father's 19 sexual assault accusers.
In another departure, she responded swiftly after news of then-Senate candidate Roy Moore's alleged sexual misconduct with teenagers broke, saying there was "a special place in hell" for people who preyed on children. It was a notable deviation from the administration, which avoided talking about the allegations for days before the president officially endorsed the candidate. Following the incident, Bannon hit out at the president's daughter publicly, mocking her comments when saying that there was "a special place in hell for Republicans who should know better."