Ivanka Trump's Terrible, No Good, Very Bad Month in the White House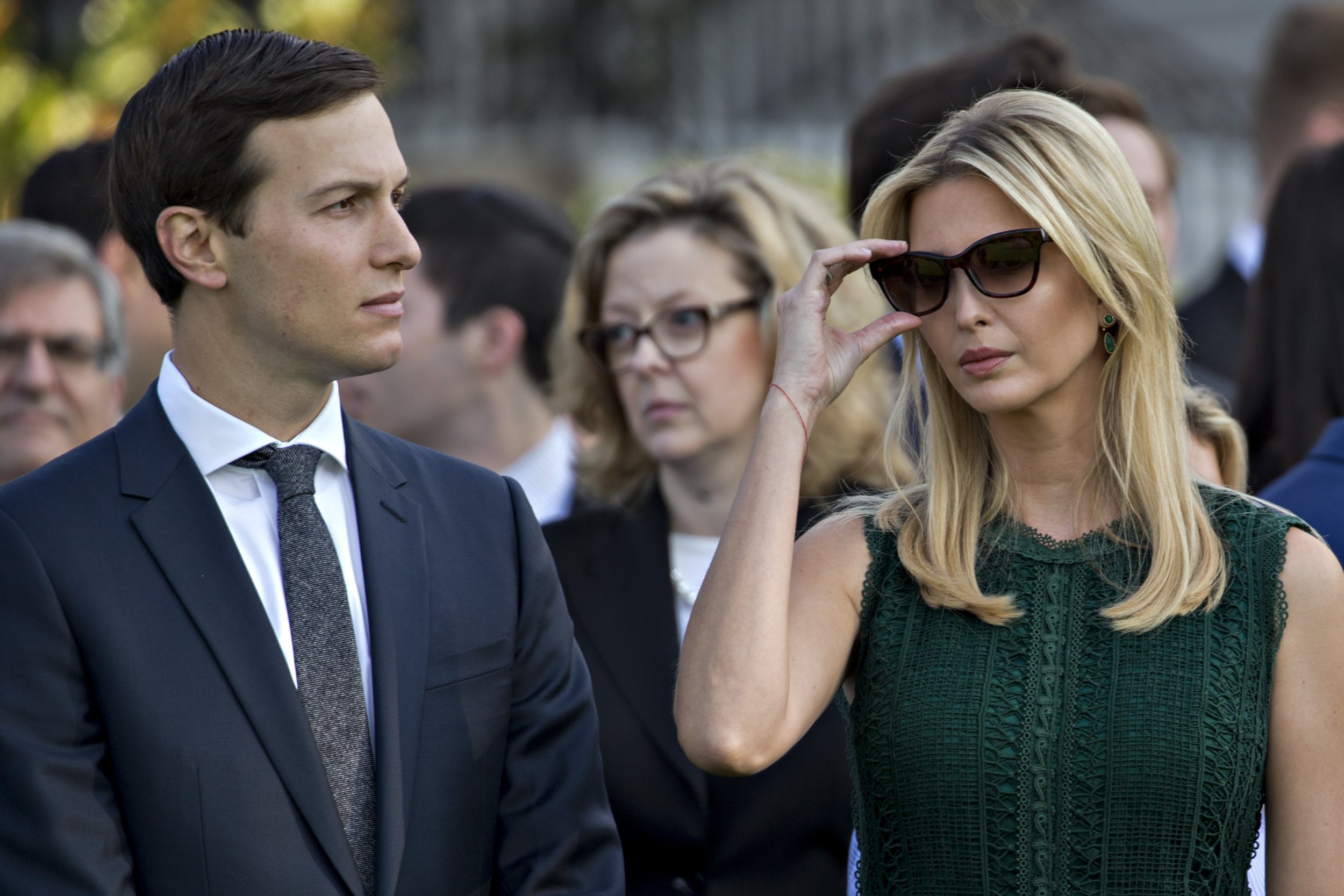 September has been a doozy for Ivanka Trump.
From interrupting meetings, to needing a grown-up's permission to talk to her dad, to the revelation that she used a private email to conduct government business, this has been a bad few weeks for the first daughter. September's not even over, but here's a roundup of the 35-year-old's very bad month: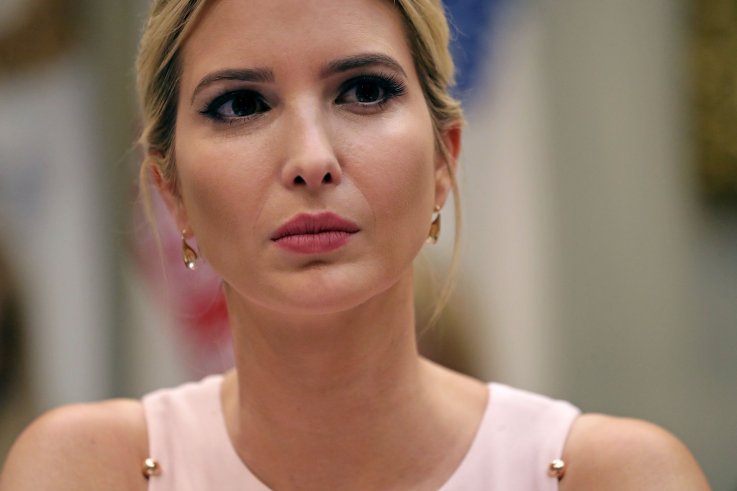 Busting up a party in the Oval Office
Trump interrupted a key meeting between her father and bipartisan lawmakers focusing on raising the debt ceiling.
"Toward the end of the meeting Ivanka Trump entered the Oval Office to 'say hello' and the meeting careened off topic," a Democratic aide said, NBC News reported Sept. 6. "Republican leaders were visibly annoyed by Ivanka's presence."
Related: Here's How Donald Trump Could Actually Be Impeached
The first daughter was supposedly meant to enter the meeting and pitch her child care plan. More on that later.
How about those emails?
Trump began emailing the heads of major organizations like the United States Small Business Administration, asking to work with them and "explore opportunities to collaborate" after her father won the election—all the while using a private email account. The emails were obtained by the non-profit American Oversight and shared exclusively with Newsweek.
"Yet again we see that there's one rule for the Trump family and another for everyone else," American Oversight's Executive Director Austin Evers said Monday. "It's simply breathtaking that both Ivanka and Jared Kushner would conduct government [work] on a personal email account after running a campaign centered on that very issue. The fact that they would brazenly ignore rules governing email use raises even more questions about their judgment and fitness to hold positions in the White House."
It's even more ironic, given that the Trump campaign made a major issue of Hillary Clinton's use of private email during her time as Secretary of State. This week, Clinton slammed Trump's use of non-government email as the "height of hypocrisy."
Failure to launch child care
The first daughter's child care plan would provide thousands of dollars in additional support to some of the nation's wealthiest mothers, while working class families see as little as $5.55 extra annually, according to an analysis by the Center for American Progress. The initiative is seemingly dead on arrival, despite pleading with her father to work on the legislation since before his election. "Daddy, daddy, we have to do this," the president recalled her saying during an Iowa rally last year.
Her failure has provided Democrats an opportunity to live up to their "Better Deals" platform, unveiling the Child Care for Working Families Act on Sept. 14.
"Instead of helping the one percent in this country with a new child care tax cut as some in the Trump administration are pushing," Senate Minority Leader Chuck Schumer said, "Democrats are offering a better deal on the high cost of child care for working families, families in the middle and those trying to get to the middle, who need it the most."
Permission to speak with daddy, please
In an effort to re-establish order in the White House, Chief of Staff John Kelly created a new chain of command that requires virtually all advisers to report directly to him. Ivanka Trump, one of the president's closest advisers, must seek permission from Kelly before speaking to her father about any government issues, the Washington Post reported this month.
The first daughter has followed his direction, at least to some extent; she ran by Kelly each of her meetings with foreign governments and organizations at the U.N. General Assembly in New York earlier this month.
The Ivanka Trump brand's secretive Chinese dealings
The first daughter's fashion brand has become less transparent since Trump assumed the Oval Office, the Associated Press reported Tuesday, citing less disclosure around which licensees are creating products for the Ivanka Trump brand, and which companies are involved in shipping them.
The cloud of secrecy over Trump's business in China could raise concerns over her susceptibility to being influenced by Chinese officials, and whether she and her husband Jared Kushner are making economic deals that could crush American jobs but benefit business owners such as themselves.
Trump's brand manager Abigail Klem said Ivanka Trump's businesses do not get subsidies from the Chinese government, but admitted that its licensees might.
"We license the rights to our brand name to licensing companies that have their own supply chains and distribution networks," Klem told the AP. "The brand receives royalties on sales to wholesalers and would not benefit if a licensee increased its profit margin by obtaining goods at a lower cost."
She's accused of not even liking her nephew!
As if Trump hasn't received enough criticism, Hollywood A-list celebrity and queen of Twitter Chrissy Teigen corrected her using the word "otherwise" in a tweet about her baby nephew, Luke Trump.
"Cuddling my little nephew Luke... the best part of an otherwise incredible day!" Trump tweeted Wednesday.
Teigen for the slam: "Otherwise implies you did not like hangin with this baby," the supermodel said. "Overall, is the word."
In conclusion...
Overall, this has been a no good, very bad, terrible month for the president's daughter.
Ivanka Trump's Terrible, No Good, Very Bad Month in the White House | U.S.