Ivanka Trump's Thanksgiving Centerpiece Is Nightmare Fuel (and Potentially Political)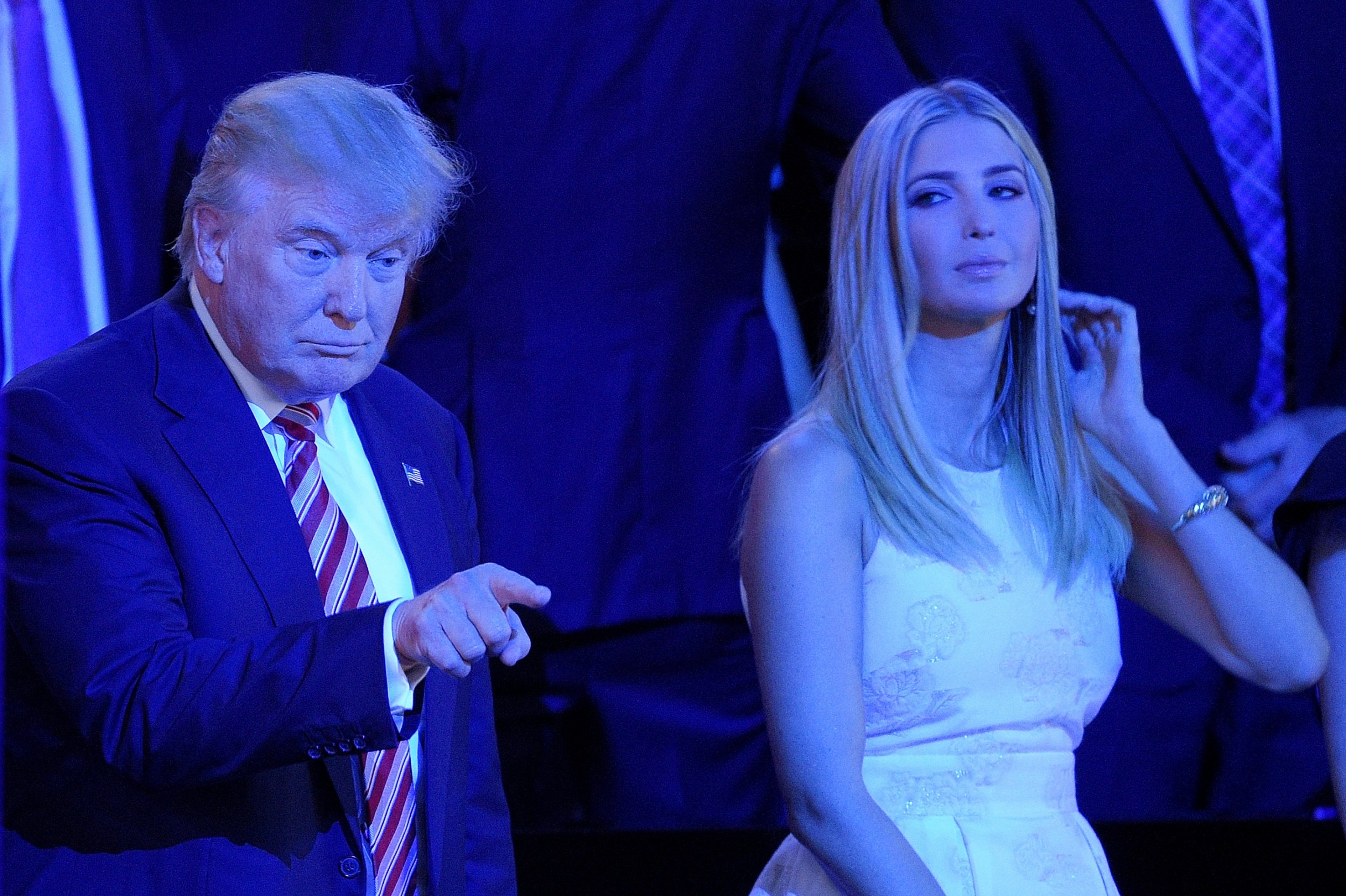 Can someone check on Ivanka Trump?
The lifestyle brand named after the first daughter tweeted out a blog post on Thursday featuring ideas from interior designer Allison Domonoske on how to create a memorable Thanksgiving centerpiece. But instead of being trendy and popular, the suggestions were nightmarish and widely mocked.
IvankaTrump.com called the creation a "beautiful, bold and unexpected Thanksgiving tablescape," but the internet disagreed. It not only tore apart Domonoske's concept—a giant clam shell filled with pumpkins, moss, milkweed, pine cones and driftwood—but also searched for hidden meaning in the project.
Several Twitter users noted that even the pumpkins Domonoske selected were white, linking the choice to Donald Trump's anti-immigrant rhetoric, repeated Muslim ban proposals and his perma-tanned skin. Some compared the over-the-top nature of the decoration to the president's $100 million gilded penthouse in New York City. And others simply pointed out the differences in the priorities of the first family versus everyday Americans.
"Out of touch; out of your minds," Twitter user Becky Brunton replied. "You know what's an ACTUAL problem? Not being able to afford health care," added K. Chrisman-Campbell. "That centerpiece cost more than most peoples' whole Thanksgiving dinner," Patricia Dianne Rose chimed in.
@IvankaTrumpHQ was flooded with jokes about the centerpiece, but, as Mashable pointed out, it's not her first brush with Twitter drama. In January, just after her father signed the executive order creating his initial travel ban, Trump shared a picture of herself and her husband wearing fancy clothes for an event. Users, including author John Green, responded with stories of refugees being turned away and children being detained at airports.
Then, in September, Trump tweeted a photo with her nephew, writing that cuddling him was "the best part of an otherwise incredible day." Model Chrissy Teigen corrected her, explaining that "'otherwise' implies you did not like hangin with this baby."
Maybe Trump's centerpiece was a cry for help as her family is investigated for its potential collusion with Russia to meddle in the 2016 election. Maybe it was a bid to raise her approval ratings, given that a CNN poll from earlier this year showed that Trump had a 41 percent favorable/41 percent unfavorable rating. Or maybe it was just an ugly centerpiece.
In any case, it's nice to read about something not related to the end of the world for a change. Happy Thanksgiving.