Ivanka Trump Touts Low Latino Unemployment Rate As Deportation Arrests Soar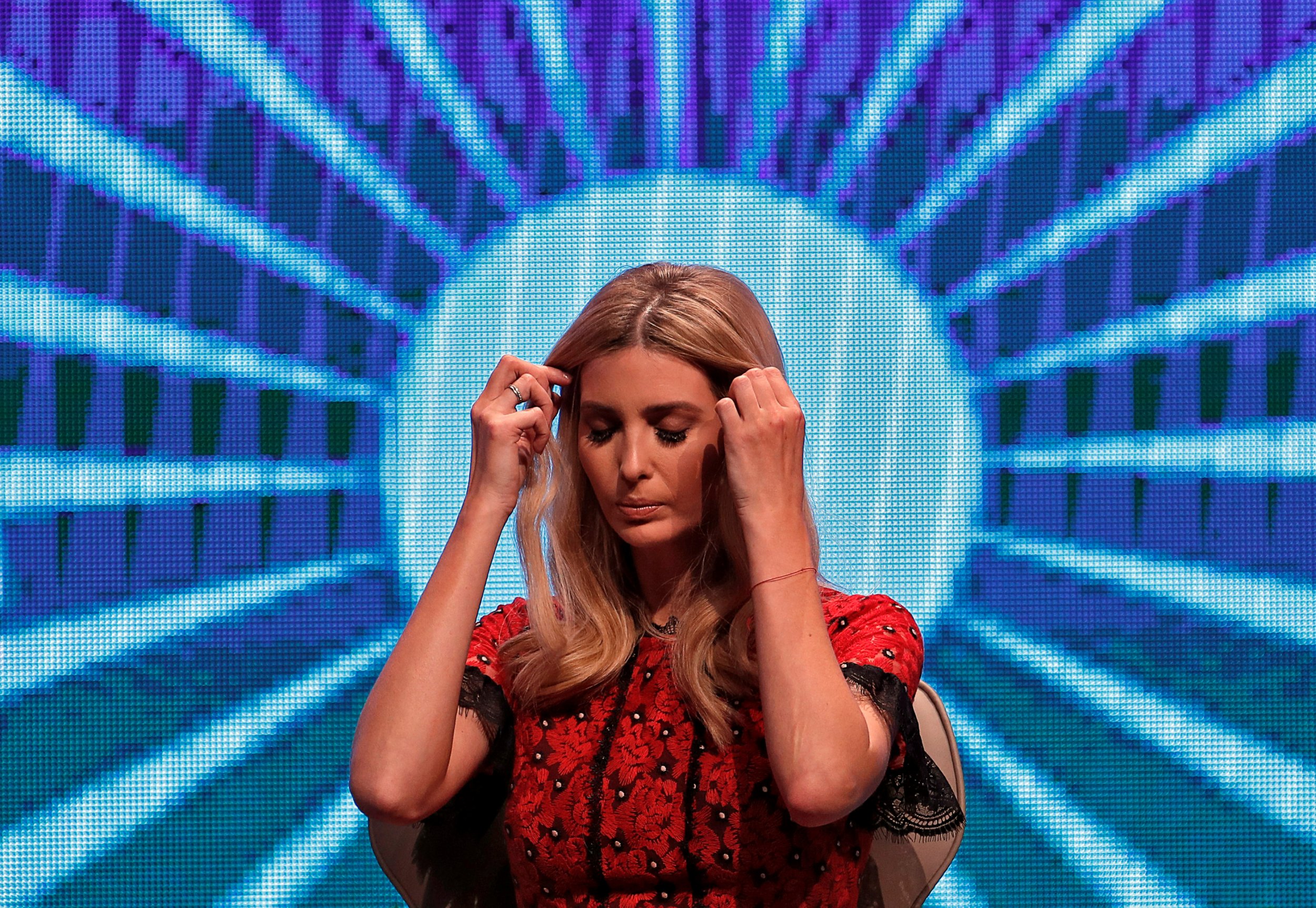 Ivanka Trump in a tweet Friday touted the unemployment rate among Hispanics being the "LOWEST in the history of the United States" and that President Donald Trump and his administration are "working hard to create opportunities for all Americans"—just a few days after a report revealing arrests by deportation officers have soared.
The first daughter referred to a Bureau of Labor Statistics report released on Friday showing that the jobless rate for Hispanics aged 16 and older was 4.7 percent in November 2017, down from 4.8 percent in October 2017, 5.1 percent in September 2017 and 5.7 percent in November 2016.
She is correct. "The unemployment rate for Hispanics is at the lowest since the BLS began tracking this statistic in 1973," Gary Steinberg, a spokesman for the bureau, told Newsweek.
But her tweet on the president and his administration working hard to create "opportunities for all Americans…and we are just getting started!" followed by an American flag emoji and the Make America Great Again hashtag #MAGA, is rather crude in light of statistics revealed by U.S. Immigration and Customs Enforcement (ICE).
According to ICE spokesman Matthew Bourke, removals under Trump decreased to 130,277 between January 22 and September 9 from 153,180 between January 24, 2016, and September 10, 2016, under former President Barack Obama. The numbers show that the new administration's call for an immigration crackdown is being enforced.
Removals stemming from ICE arrests under Trump between January 20 and September 30 increased to 61,094 from 44,512 under Obama during the same period in 2016, Bourke told Newsweek in an email.
Deportation officers have stepped up enforcement efforts even though Congress has not provided more funding to the president for the initiative. Then-Homeland Security secretary John Kelly in February did away with Obama's order to limit deportations to convicted criminals, people who posed threats to public safety and those who had recently crossed the border, essentially making anyone who is undocumented vulnerable.
"We have clearly seen the successful results of the president's commitment to supporting the frontline officers and agents of (the Department of Homeland Security) as they enforce the law and secure our borders," acting secretary Elaine Duke told NBC News.
As her father threatened to deport Dreamers, Ivanka Trump, who is a White House senior adviser, said in October it is a "very complicated issue that needs a long-term congressional fix."
"I personally am of the opinion and the president has stated that we have to figure out a good solution that protects these innocent people, many of whom were brought into this country as children," she said at Fortune's Most Powerful Women Summit in October. "There has to be a long-term fix, and it cannot be bandaged over at a presidential level through another executive order that can be rescinded through another administration."