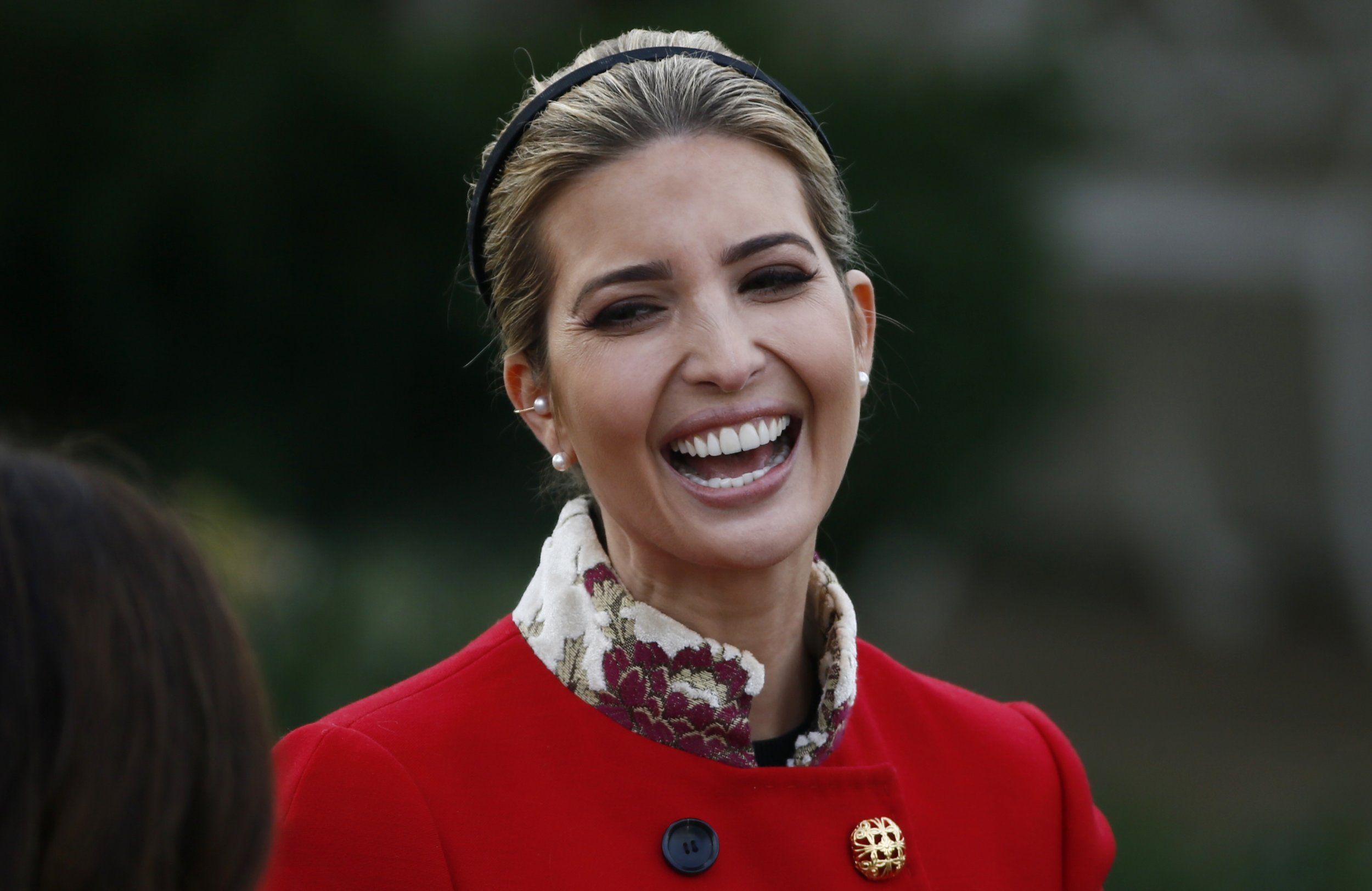 Ivanka Trump could make a good ambassador to the United Nations, one top UN analyst argued in a tongue-in-cheek op-ed on Monday.
"The president's daughter has already shown some aptitude for multilateral diplomacy, striking up a warm relationship with the president of the World Bank, Jim Yong Kim," Richard Gowan, an expert on the United Nations, wrote for Politico.
"Together they have set up a special bank fund for women's empowerment. Ivanka also sat down for lunch with U.N. Secretary-General Antonio Guterres this summer to discuss gender equality."
"We've already passed the nepotism Rubicon, with Ivanka and Jared serving in amorphous White House roles in a manner that would have been unthinkable as recently as two years ago. So why not install Ivanka as U.N. ambassador?" Gowan asks the readers.
The idea of Ivanka as ambassador was first floated in a New York Times piece that suggested the first daughter would be given the UN ambassadorship as a consolation prize if she and her husband Jared Kushner were driven out of the White House's sphere of influence. This would take place, the piece postulated, if current UN ambassador Nikki Haley took over the State Department for the beleaguered Secretary of State Rex Tillerson.
White House aides reportedly denied that the idea had ever been seriously proposed, and the author of Monday's op-ed later informed Newsweek that his piece was meant to be satirical. But many readers and internet commentators took the news seriously, and some even threw their weight behind Ivanka's candidateship.
Meanwhile, the mere idea of Ivanka as UN ambassador raised some important questions about whether Americans have become too accustomed to the nepotism in the White House and what skills a UN ambassador actually needs.
"The fact that it's a rumor that someone could find plausibility behind, it speaks to the uniqueness with which this president is addressing foreign policy more broadly. If there was a situation in which [Ivanka] was a cabinet member or ambassador, it would be unprecedented in history because her access to the president would be far greater than any previous U.N. ambassador," Mark Goldberg, editor of the website UN Dispatch, told Newsweek.
For now, Haley appears to have a good working relationship with the UN secretary general and her foreign colleagues, and she has earned the respect of people in the White House. Many UN watchers were concerned when Haley, a former governor of South Carolina, was first nominated for the ambassadorship, and experts were quick to point out that she had no foreign policy experience. But insiders say she has mastered the relevant issues quickly. It's unclear whether Ivanka possess the skills that would make her as effective an ambassador as Haley.
"I think you need to have a degree of political acumen [to be UN ambassador], which is something Nikki Haley certainly possesses," Goldberg told Newsweek. "She showed you can make up in political acumen what you lack in foreign policy experience. She is an effective interlocutor between Washington and the UN. Ivanka hasn't had a position that requires those skills."
This was apparently one of the points Gowan hoped to make when suggesting that Ivanka should apply to replace Haley, "just for the fun of it."
"The piece was meant to be satirical, although smuggling in a few serious thoughts about why Haley actually is a good ambassador," Gowan told Newsweek. "But perhaps I played it too straight?"