Even Ivanka Trump Was Moved by Oprah Winfrey's Golden Globes Speech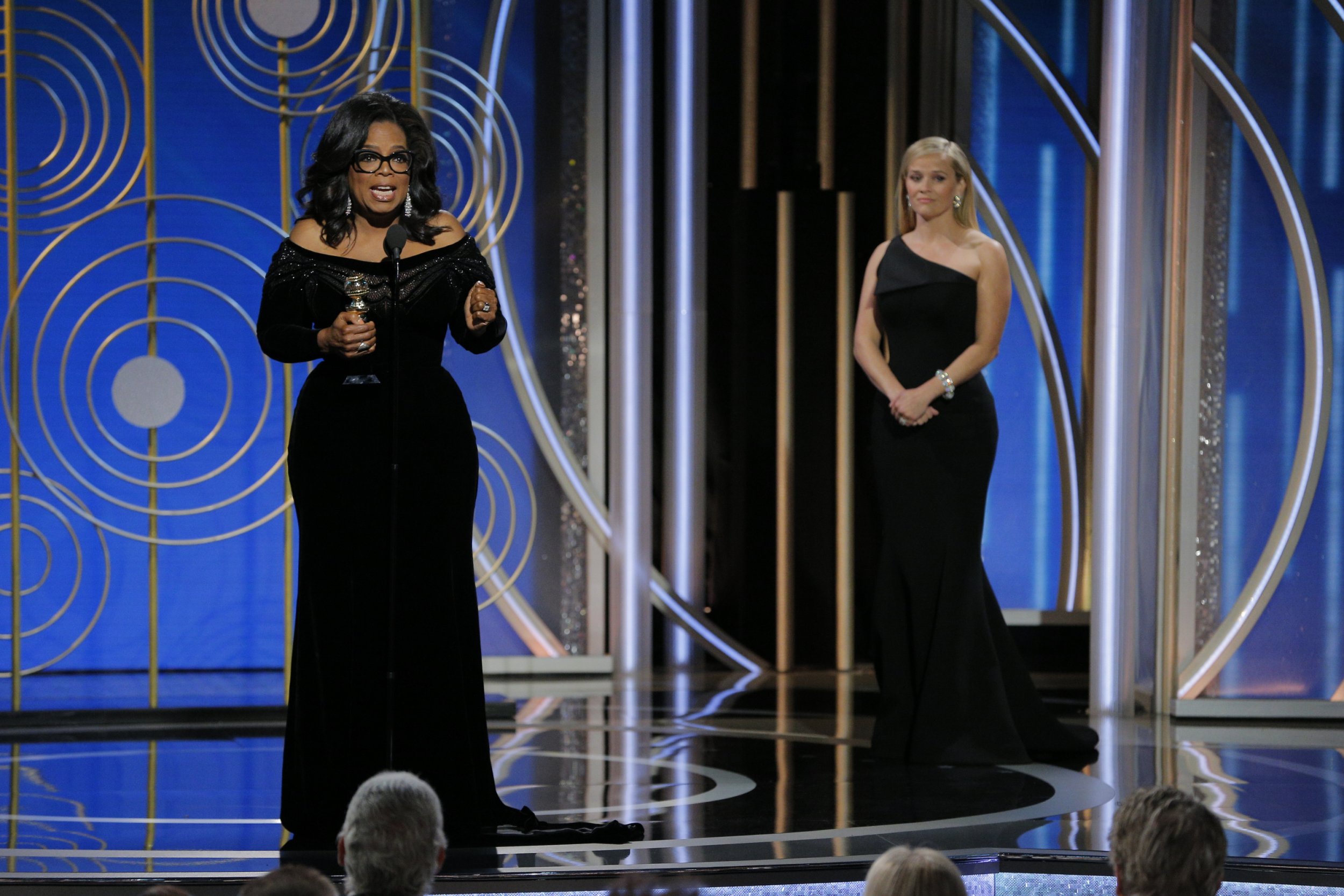 Millions of American were inspired by Oprah Winfrey's strong words at the Golden Globes on Sunday night—and roughly 24 hours later, Ivanka Trump basically said, #MeToo.
Just before 10 p.m., when her dad, the president, was still watching the college football championship game in Atlanta, Ivanka tweeted her support for Winfrey's message.
"Just saw @Oprah's empowering & inspiring speech at last night's #GoldenGlobes. Let's all come together, women & men, & say #TIMESUP! #United," the first daughter tweeted, without explaining her one-day delay.
Ivanka's social media post was a retweet of the Hollywood Foreign Press Association's official Twitter synopsis of Winfrey's roof-raising "Time's Up" speech about finding inspiration in difficult times.
That one post—which included a video of Winfrey's entire address—was viewed more than 9 million times in a single day. The speech was seen by tens of millions more people across a variety of media—and prompted speculation of a movement to draft Winfrey to challenge President Donald Trump for the White House in 2020.
It's not surprising that Ivanka Trump would cheer a fellow female leader—she often tweets inspirational messages targeted at women—but Winfrey's speech as she received the Cecil B. DeMille Award offered plenty of subtle and less-subtle criticism of the president.
"We all know that the press is under siege these days," Winfrey said in a barely veiled critique of the president, "but we also know that it is the insatiable dedication to uncovering the absolute truth that keeps us from turning a blind eye to corruption and to injustice—to tyrants and victims and secrets and lies."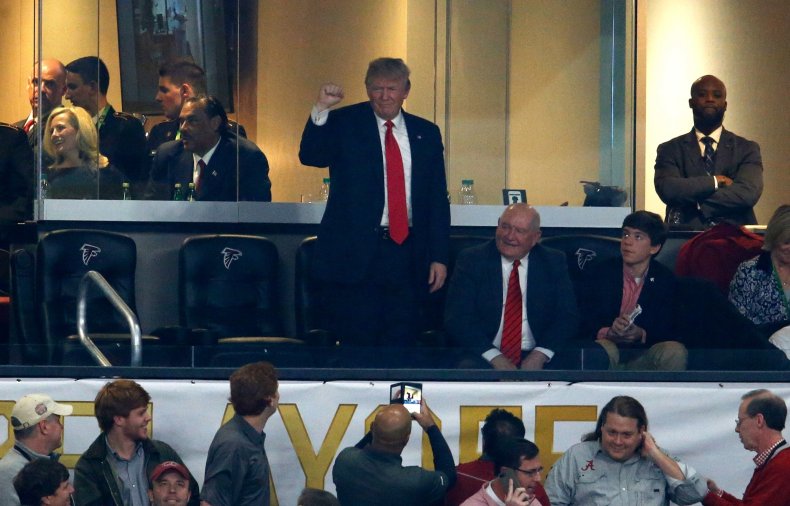 The speech also addressed Hollywood's ongoing sexual harassment scandal—one that echoes all the way to the Oval Office, thanks to the many women who have also accused Trump of sexual misconduct.
"I'm especially proud and inspired by all the women who have felt strong enough and empowered enough to speak up and share their personal stories," Winfrey said.
Ivanka's brothers, Eric and Don Jr., were also posting on Monday night, revealing the male Trump obsession with crowd size and fealty. Donald Jr. tweeted that he heard fans at the football game cheering for the president (though at least one of the players yelled "Fuck Trump" as he made his way to the field), and Eric Trump retweeted a Drudge Report tweet, "TRUMP STANDS, CROWD ROARS!"