Ivanka Trump Gets White House Office, Access to Classified Information: Report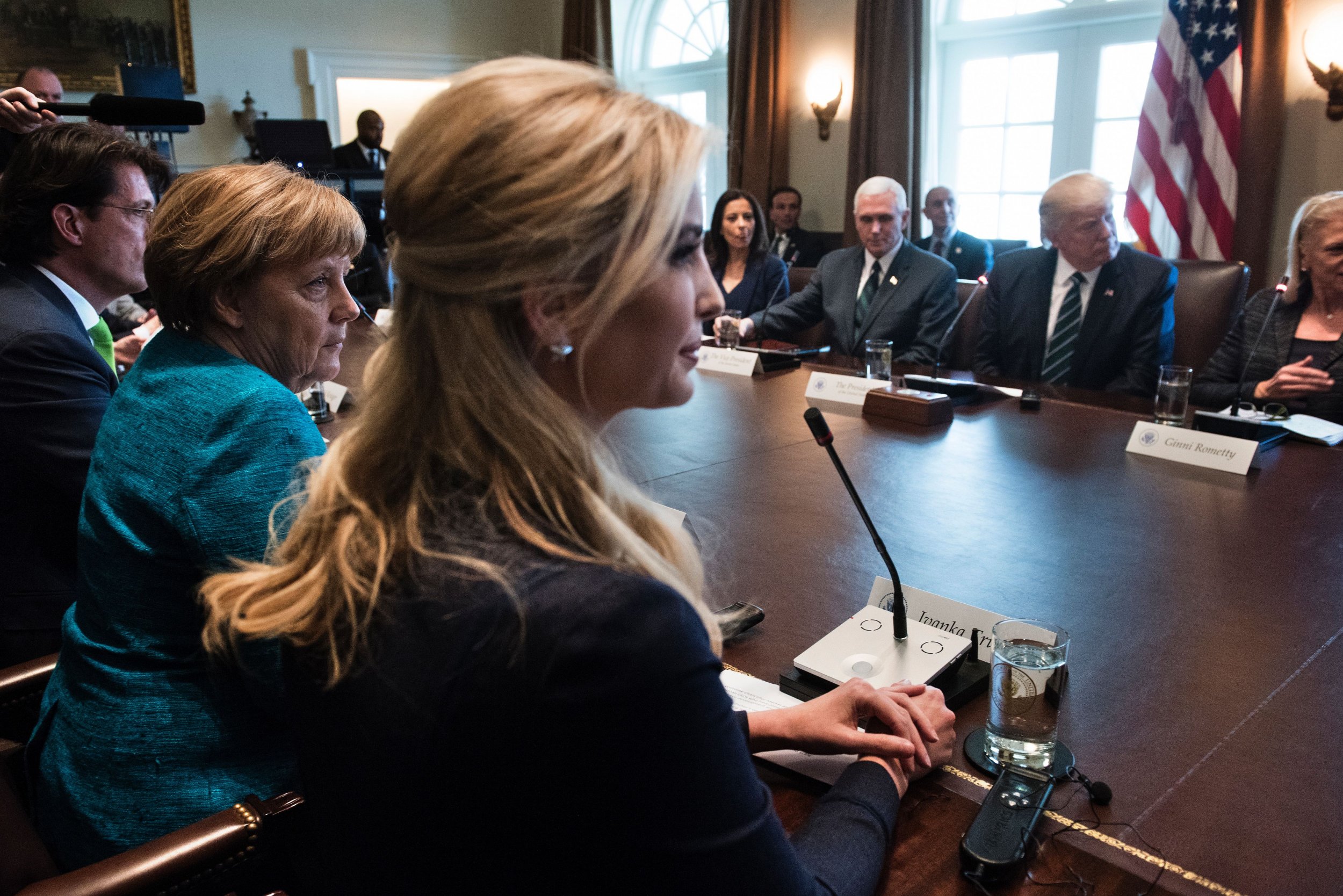 Ivanka Trump is set to increase her role in her father's administration by getting an office at the White House.
The businesswoman, 35, will be moving into an office on the second floor of the West Wing, next door to deputy national security adviser Dina Powell, Politico reported.
Trump, the second child of U.S. President Donald Trump, will not hold an official position in her father's administration and will not take a salary, her attorney Jamie Gorelick told Politico.
But the move is likely to create further questions about conflicts of interest—Trump owns a fashion and jewelry brand and is publishing a book due out in May.
Trump is not subject to the same mandatory ethics rules imposed upon government officials, although Gorelick said that she would voluntarily subject herself to such considerations. She will also receive a government-issued phone and access to classified information, a White House official told Reuters.
Trump's husband, Jared Kushner, is already employed as a senior adviser to the president and Trump herself has been taking an increasingly prominent role in advising her father: she was seated next to German Chancellor Angela Merkel when Merkel visited President Trump at the White House last week.
Her role in the White House will be to serve as the president's "eyes and ears," according to Gorelick, who said that although the position was "new ground", Trump's team was working to "minimize [conflicts of interest] to the extent possible."
Trump has already stepped down from the leadership of her eponymous fashion brand and from management of the Trump Organization, but Gorelick said that she could not simply sell off her business, as any buyer would have the right to license her name, potentially creating other ethical problems.
In a statement reported by Politico, Trump said: "I will continue to offer my father my candid advice and counsel, as I have for my entire life. While there is no modern precedent for an adult child of the president, I will voluntarily follow all of the ethics rules placed on government employees."
Trump has already been caught up in a row over conflicts of interest after retailer Nordstrom announced in February that it was dropping Ivanka Trump products. The president himself tweeted that his daughter had been treated "unfairly" by Nordstrom, while presidential adviser Kellyanne Conway publicly endorsed Trump's products in an interview with Fox News.