Ivanka Trump Slated to Attend Winter Olympics Closing Ceremony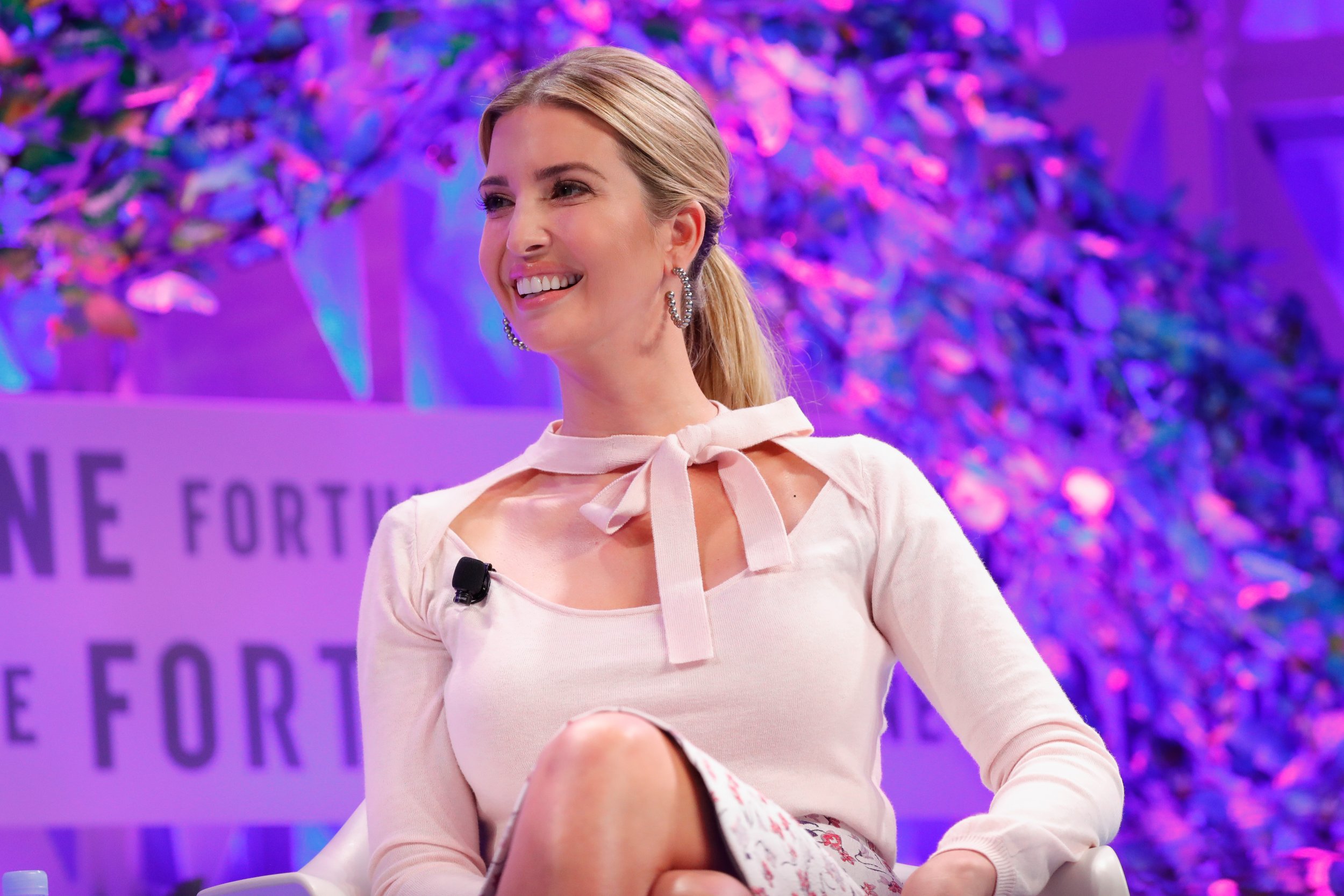 First daughter Ivanka Trump is reportedly heading to the Winter Olympics in Pyeongchang, South Korea, specifically to lead the U.S. delegation to the closing ceremony.
Related: Trump on North Korea: "We have no road left," "who knows" what happens after Winter Olympics
The news from the White House, reported by the Associated Press, comes a couple of days after President Donald Trump told South Korean President Moon Jae-in in a phone call that he would send high-level representatives to the games—including his own family. A White House transcript of the same call did not make any reference to his family members.
Ivanka Trump, who serves as a senior White House adviser, was asked to participate in the closing ceremony by her father, an anonymous White House official told CNN on Monday. She is slated to attend some events of the games, which run February 9 to 25, that the U.S. will compete in. More members of the delegation may be announced in the coming days.
The White House did not immediately respond to a request for comment from Newsweek on Tuesday.
Ivanka Trump last week tweeted what was perhaps a teaser to her appearance: "Getting ready for the upcoming Winter Olympics!"
Vice President Mike Pence arrived in Japan late Tuesday en route to the games where he will lead a delegation to the opening ceremony, along with the top U.S. general in South Korea and more diplomatic and military officials.
"The Vice President will remind the world that everything the North Koreans do at the Olympics is a charade to cover up the fact that they are the most tyrannical and oppressive regime on the planet," an aide for Pence told Axios on Sunday.
Ivanka Trump worked with the International Olympic Committee and the city of Los Angeles to bring the Summer Olympics to Southern California in 2028, the first time the Summer Games will be held in the U.S. since 1996. Her mother, Ivana Trump, was a competitive skier and named an alternate to the Czech Olympic team in 1972.