Ivanka Trump Praises Working Women in Asia, but Her Chinese Factory Workers Are Abused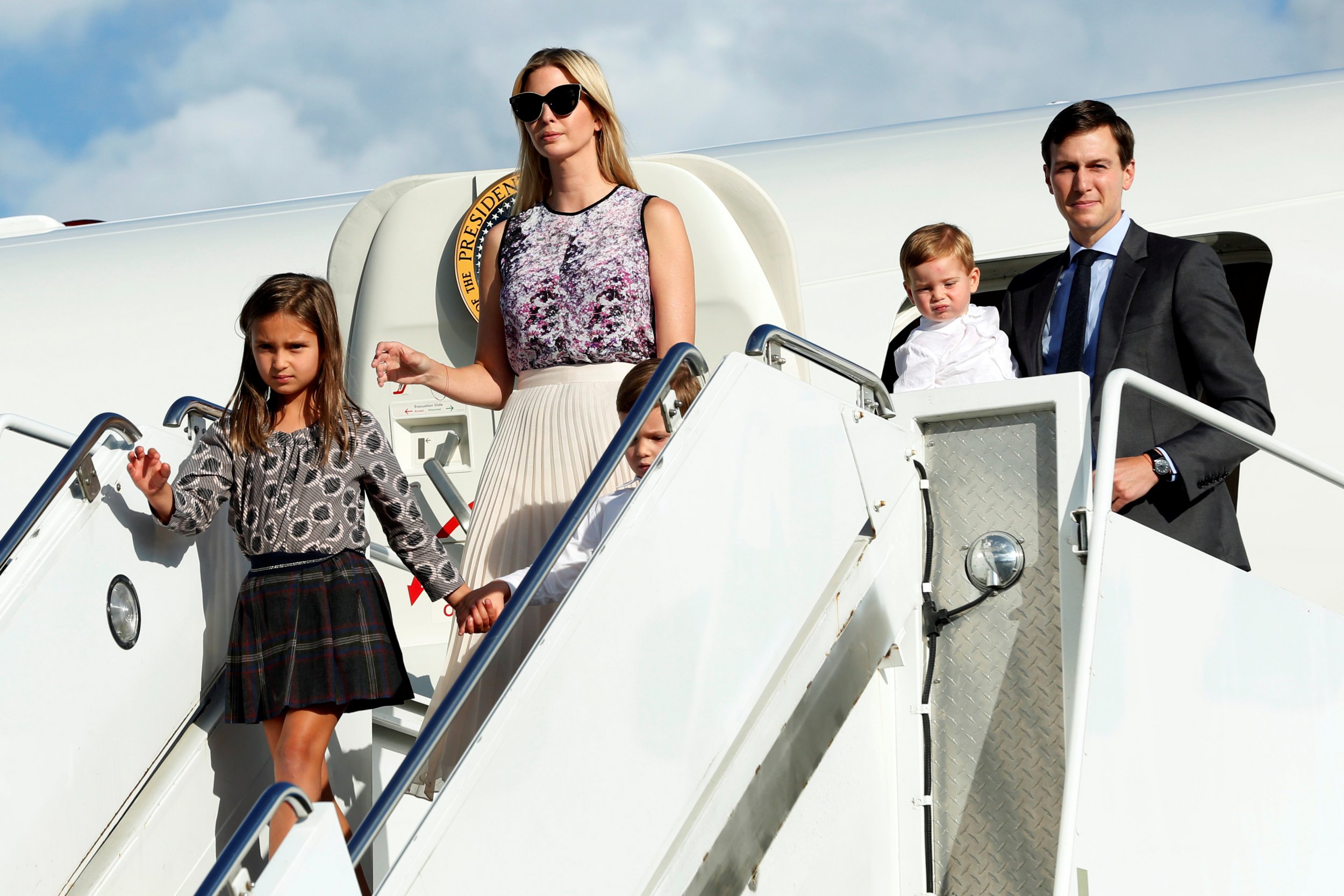 A coalition of human rights groups and labor organizations demanded that Ivanka Trump, while she is on her first trip to Asia as a White House adviser, address issues related to alleged abuses of the mostly female workers at factories her fashion brand uses across the region.
More than 20 groups, including Public Citizen, China Labor Watch and the International Labor Rights Forum, called on Trump to use her position in government "as a bully pulpit to raise standards for workers in the United States and around the globe, especially those that make clothing bearing your name." They made the demand in a letter sent just before Trump's Thursday trip to Japan, where she was set to speak about women's empowerment and entrepreneurship at the annual World Assembly for Women.
Related: Ivanka Trump's security clearance must be reviewed, senator says
International Labor Rights Forum told Newsweek Trump is "making money off the abuses that these women are suffering," noting the government official "has a responsibility to ensure that these abuses aren't done in her name."
"As the first daughter goes around touting herself as a champion of women," said Sarah Newell, a representative for the labor rights group, "women are literally facing abusive conditions as they stitch her [name] into her products, and they aren't being provided a structure where they can advocate for themselves."
A Washington Post investigation in July discovered workers at Chinese factories used by the Ivanka Trump brand faced 18-hour workdays and abuse from their managers, allegations that were denied. The company said it uses internal checks to ensure labor standards are met, instead of hiring outside auditors, a practice that is "totally out of step with what's normal in the industry," Newell said.
Trump has not addressed the continued accusations of abuse at her fashion brand's factories. She canceled her scheduled visit to China and South Korea next week, stating she'd return to the U.S. after Japan on Friday to push for her father's tax reform proposal.
"You hold a powerful position in the White House, while also profiting from your clothing lines and the increased prominence of your personal brand," the letter sent to Trump stated. "Even though you have removed yourself from the brand's day to day operation, you can still make it clear that all apparel and footwear companies have a moral obligation to improve their sourcing practices."
Trump continues to profit from her fashion-accessory business even while making women's issues one of her core responsibilities in the White House, which has alarmed government watchdogs and lawmakers alike. Senator Ben Cardin (D-Md.) was the first sitting senator to call for her security clearance to be reviewed, in an interview with Newsweek, saying her involvement in the World Bank's Women's Entrepreneurship Finance Initiative, an intergovernmental fund for women's businesses across the globe, could pose severe conflicts of interest problems.
"I don't question Ivanka Trump's sincerity to advance a cause she feels deeply about while making money—that's great, that's America," Cardin said October 20. "What is not allowed is for anyone to profit off holding a public position. We should have full disclosure of all her financial interests, and when you don't have that, it raises serious questions. Does that involve her security clearance? Absolutely."
The labor and human rights groups haven't gone that far, but did state five demands of Trump as she arrived in Japan on Thursday morning. Those included calling on her company to "allow independent workers' rights organizations to monitor working conditions and talk to workers about their labor rights," as well as working to ensure the "fair treatment of the workers who make Ivanka Trump-branded products."
Representatives for Trump did not respond to requests for comment.