Ivanka Trump Would Be Popular If She Wasn't the President's Daughter, White House Says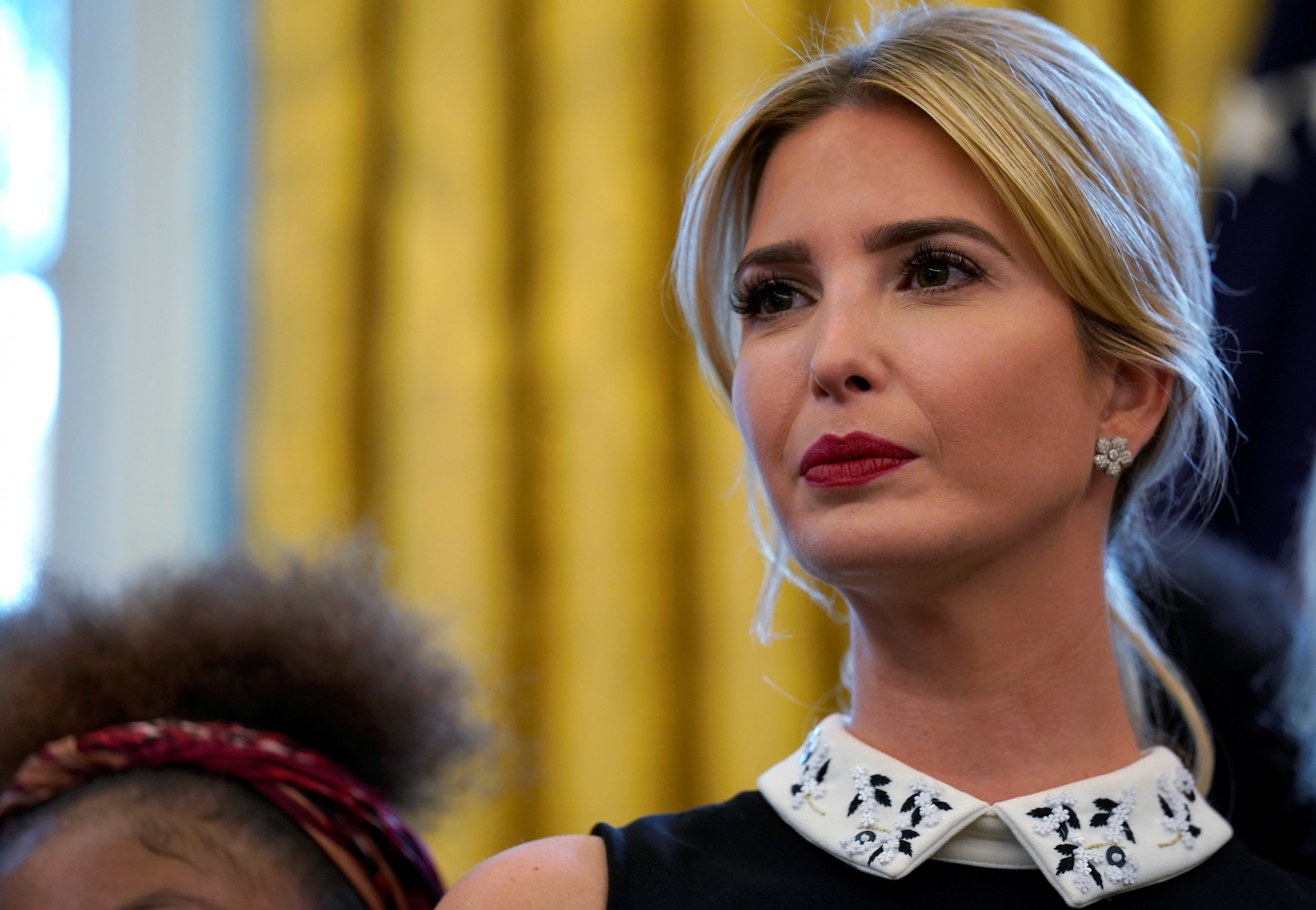 White House Press Secretary Sarah Huckabee Sanders has suggested Ivanka Trump would be far more popular if she had a different surname.
In an interview with conservative radio talk show host Hugh Hewitt, Huckabee Sanders suggested people would be "thanking god" if Ivanka was in her current position if she were not a Trump.
"I frankly, I think it's shameful the way that she's been treated," Huckabee Sanders told Hewitt.
"If she didn't have the same last name, they would be celebrating her. They would be praising her. They would be thanking God that she is sitting in a position that she is to influence policy and help women across this country," she added, not addressing whether the first daughter would have had the opportunity to take the role if she was not related to the president.
"And instead, they attack her, they shame her, and they belittle her. I think it's very shameful, and I think it's sad, because she's such a good advocate for so many women. And for them to attack her, I think, is just really disheartening," Huckabee Sanders added.
Businesswoman Ivanka and her real-estate developer husband Jared Kushner both have senior roles within the White House despite limited previous political experience, prompting cries of nepotism and questions over their suitability for the roles.
Huckabee Sanders suggested any criticism of Ivanka's role was both gendered and linked to her family name, rather than genuine concern over her suitability for a high-profile role in the White House.
"I mean, I think it's through a lot of the things that she's doing and highlighting the actual work instead of the person. She's done a great job working with the World Bank, through helping female entrepreneurs across the globe," Huckabee Sanders said during the interview.
"They announced that that initiative was fully operational as of this week. I think being able to talk about those things, being able to highlight actual policy successes, is the best way to help show what she's doing and what a success story she has," she added.
Ivanka's role at the White House was made official in March, when she became an unpaid employee after questions about what she was doing for her father's team.
Ivanka said at the time that she had "heard the concerns some have with my advising the president in my personal capacity," PBS reported.
I have been "working in good faith with the White House counsel and my personal counsel to address the unprecedented nature of my role," she added.