Ivanka Trump's 'Complicity' Apparent on Equal Pay Day as She Doesn't Acknowledge Issue for Second Year: Watchdog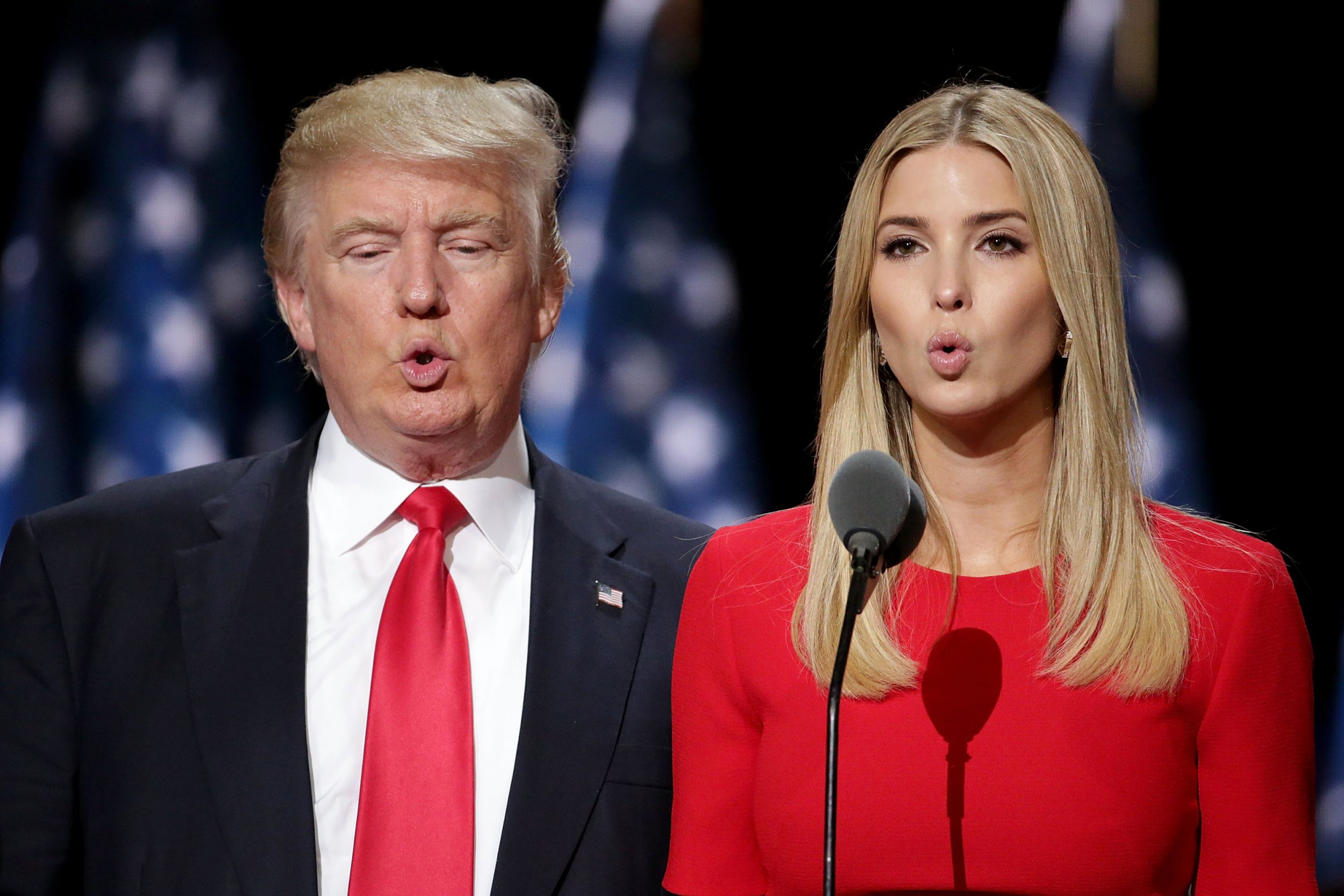 Equal Pay Day on Tuesday was a reminder of first daughter Ivanka Trump's "complicity" on the issue which she initially vowed to fight for but has been silent on for the second straight year, a watchdog group said.
As of Tuesday evening, Trump had not mentioned Equal Pay Day on her Twitter or Instagram accounts, a repeat of last year.
"This Equal Pay Day is another reminder of Ivanka's complicity in the Trump administration's illegal rollback of equal pay protections," Charisma Troiano, spokeswoman for the watchdog Democracy Forward, told Newsweek.
Democracy Forward claimed victory last month when a federal court struck down the Trump administration's rollback of Obama-era equal pay protections that the watchdog had sued over. Specifically, the District of Columbia's U.S. District Court ruled that the Office of Management and Budget (OMB) under Trump broke the law by undoing former President Barack Obama's equal pay rule, which required large companies to collect and report pay data by gender, race and ethnicity.
"She was complicit in this rollback in equal pay," Troiano said of Trump at the time. "And with court's ruling late yesterday, we now know that was not only wrong, but it was illegal."
The court ordered that the Trump administration start collecting pay data on those three categories.
Troiano on Tuesday said the judge "was pretty pointed in her concern that the administration had not followed her order" and ended up ordering the Trump administration to file documents explaining in detail, the reason for the delay and a timeline for compliance. The documents are due this Wednesday, she said.
Upon becoming a senior White House adviser, Trump promised to advocate for women, children and families. On her first Equal Pay Day in office in April 2017, she showed that commitment on social media.
"#EqualPayDay is a reminder that women deserve equal pay for equal work. We must work to close the gender pay gap!" she tweeted.
"I am proud to work towards this goal alongside my father and in support of the administration's commitment to women and families," she also wrote on Instagram.
Five months later, in September 2017, Trump supported her father President Donald Trump's decision to hold and review Obama's equal pay rule that was scheduled to go into effect last year.
In August 2018, Democracy Forward alleged that Ivanka Trump and her staff "were instrumental" in the Trump administration's equal pay rollback decision, based on documents it received through a Freedom of Information Act lawsuit against the OMB.
Emails and calendar entries suggested that the first daughter's chief of staff worked with the OMB and the Equal Employment Opportunity Commission to rearrange meetings on the equal pay rule to fit Ivanka Trump's schedule.
The White House did not immediately respond to a request for comment from Newsweek on Tuesday.