Ivanka Trump's Message To Roy Moore: 'There's A Special Place In Hell For People Who Prey On Children'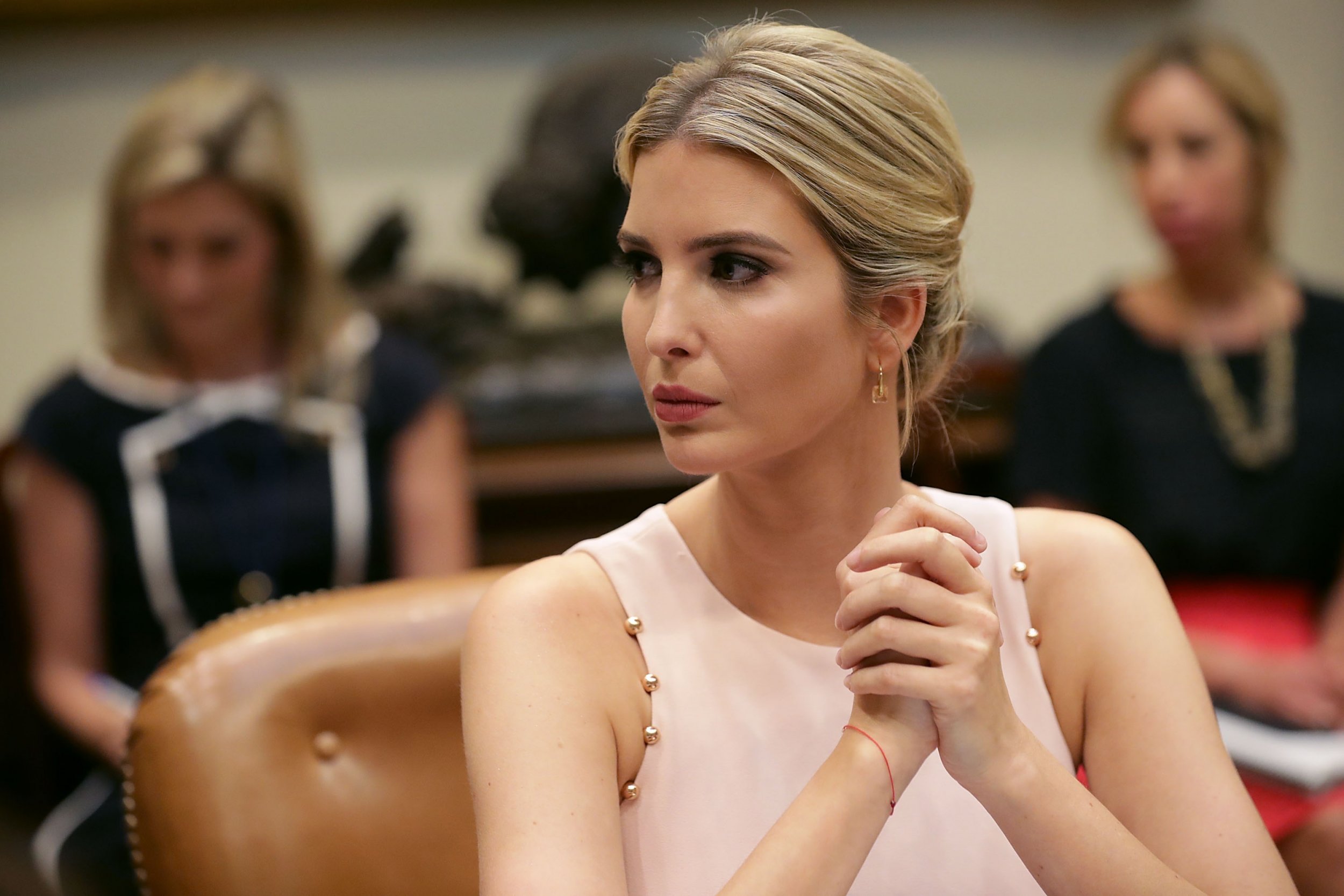 Ivanka Trump has spoken out about the accusations leveled at GOP Senate candidate Roy Moore, stating "there is a special place in hell for people who prey on children."
Moore has been accused of sexual misconduct by five women, one of whom claimed she met Moore when she was just 14 years old. Moore has denied the allegations, but a number of politicians and public figures have suggested he should drop out of the Senate race in Alabama.
The first daughter did not comment on whether Moore should drop out of the race, but weighed in on the allegations on Wednesday, telling the Associated Press: "There's a special place in hell for people who prey on children. I've yet to see a valid explanation and I have no reason to doubt the victims' accounts."
Her comments come after she was asked about the allegations when they emerged last week. Trump happened to be in the capitol when the news broke, prompting reporters to ask her thoughts on the allegations.
At the time, she simply told them: "Guys, I've been here all day," and refused to answer any questions, CNBC reported.
A number of politicians including Senate Majority Leader Mitch McConnell and House Speaker Paul Ryan have suggested Moore should withdraw from the race over the allegations while it has also been suggested there should be a "vote to expel" Moore if he does not stand down and is elected.
"He should step aside," Ryan said on Tuesday, in comments carried by The Washington Post.
"Number one, these allegations are credible. Number two, if he cares about the values and people he claims to care about, then he should step aside," he added.
Moore reiterated his denial over the allegations on Monday, stating they were false and addressing the claims made by the fifth woman to come forward, Brenda Nelson, who accused Moore of forcing himself on her when she was a teenager.
"I want to make it perfectly clear, the people of Alabama know me, they know my character, they know what I've stood for in the political world for over 40 years. And I can tell you without hesitation this is absolutely false," Politico reported Moore as saying.
"I never did what she said I did. I don't even know the woman. I don't know anything about her. I don't even know where the restaurant is or was," he added of Nelson.