What is Ivanka Trump's New Role? Being the Daughter of the President Comes with Many Perks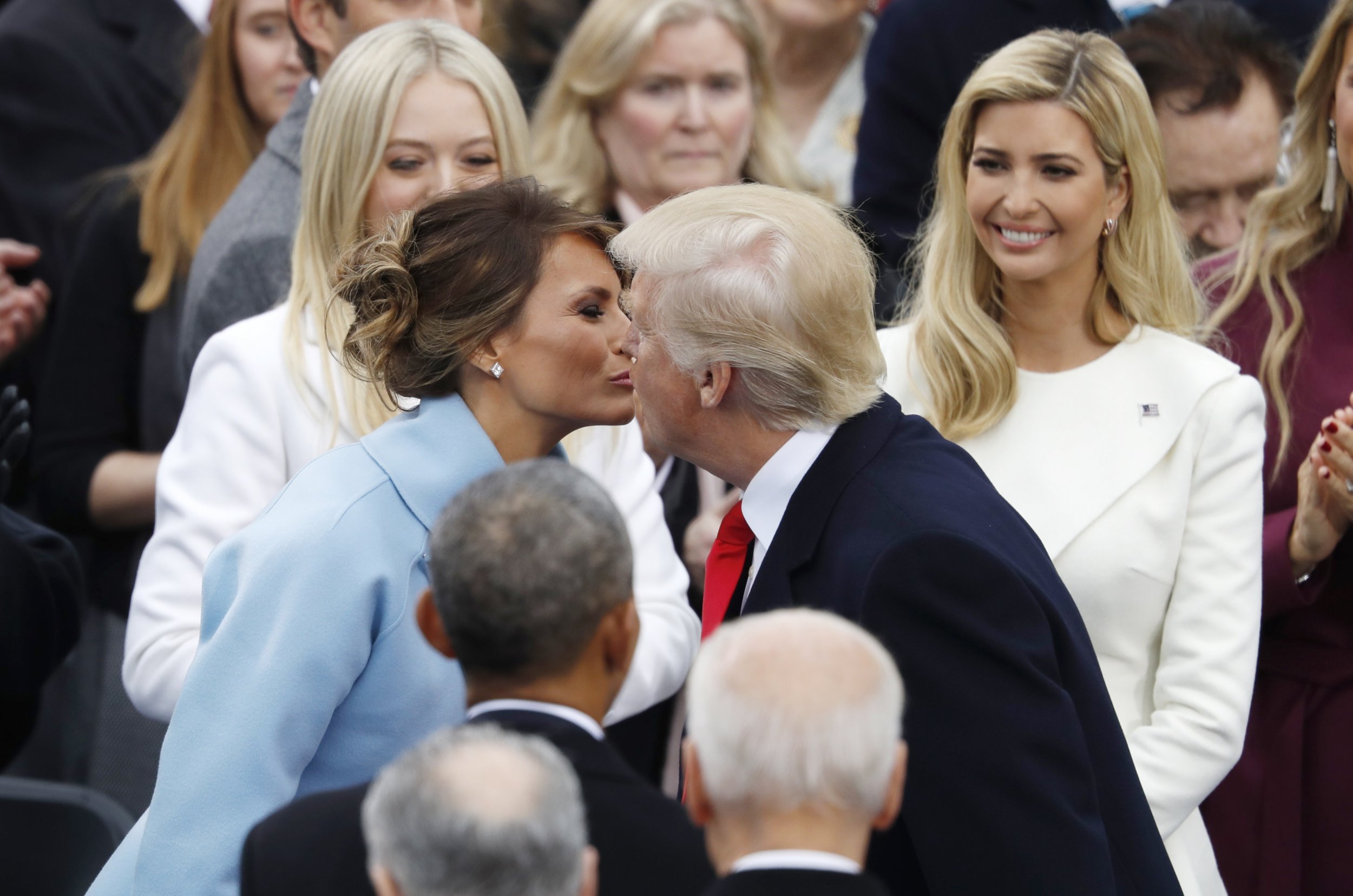 Public officials are not allowed to hire or promote relatives, but Ivanka Trump and her father, the president of the United States, aren't worried about violating ethics rules with her new job at the White House. Since Ivanka Trump is not getting paid, the White House has said she and other Trump relatives working in Washington are in the clear.
The president's oldest daughter has been hired at the White House as an unpaid employee with the title Assistant to the President, the Donald Trump administration announced Wednesday. But despite her nonexistent salary, being the daughter of the president comes with many perks. Her new role puts her on the same level as the president's national security adviser and chief of staff, some of the most powerful positions in the White House.
"She will not be his only source of input and insight, obviously, but she may be able to provide insights into the concerns of people whom he might not meet as president," her attorney, Jamie S. Gorelick, told CNN via email last week.
Ivanka Trump has for weeks represented the White House in meetings with global leaders, including German Chancellor Angela Merkel and Canadian Prime Minister Justin Trudeau. Her new status comes after critics demanded she receive a formalized role following an announcement that she had been given an office at the White House and security clearance earlier this month without having an official title.
An unsigned statement from the White House this week said: "We are pleased that Ivanka Trump has chosen to take this step in her unprecedented role as first daughter and in support of the president."
Ivanka Trump, 35, said she took the job because she had "heard the concerns some have with my advising the president in my personal capacity." Her husband, Jared Kushner, is also an unpaid White House employee. He serves as senior adviser to his father-in-law. Both Ivanka Trump and Kushner, a New York real estate executive and newspaper publisher, served as advisers in Donald Trump's presidential campaign, and the family moved to Washington from New York City after the election to help the administration.
It's unclear if Kushner and Ivanka Trump are actually in the clear of nepotism laws. Norman Eisen, former White House ethics lawyer to President Barack Obama, said Wednesday Ivanka Trump's new job was a violation of federal nepotism laws.
"My view... is that the nepotism statue does apply to the White House," Eisen said on CNN's "Anderson Cooper 360."
To avoid potential conflicts of interest, Ivanka Trump announced she was putting her eponymous fashion label in the hands of the company president and had established a trust for oversight. She also will no longer be working at the Trump Organization, her father's massive real estate firm currently run by her brothers Eric and Donald Trump, Jr.
She isn't the first child of a president to work in Washington. John Quincy Adams served as a diplomat under his dad, President John Adams, before eventually becoming president himself. Anna Roosevelt worked as an unpaid personal assistant to her father, Franklin Delano Roosevelt.
Ivanka Trump has said she would champion wage equality, childcare, education and more opportunities for women while working with her father.
"There are a lot of things that I feel deeply, strongly about," she said after the election.