'I've Been Laid Off 7 Times'
One Friday morning in 1999, I was at work when I was called into the CEO's office unexpectedly. This man had a completely empty desk until he slid a piece of paper across it and said: "Keith, you need to read this." It was a notification that I was being made redundant, the British term for being laid off.
I was this company's general manager and I was behind all its new systems and processes; we had gone from £400,000 ($530,000) turnover to about £6 million ($7.3million) in five years. It turned out that the owner was selling the business, divorcing his wife and going to live with another woman in Monte Carlo.
In total, I have been made redundant seven times, so when I read that the CEO of Better.com laid off 900 people over a Zoom call, my first thought was: yep, I've been there. The first time I lost my job I was left in total shock. I was escorted from the building in Kent, England by a manager I had recruited, my laptop was taken from me and I wasn't allowed to take my personal belongings from my desk or talk to anyone. Outside, I sat in my car and burst into tears.
I was officially made redundant on December 23, 1999, which is not a good time of year to lose your job. I had been earning £100,000 ($130,000) a year at the time and I did not get a decent pay out. I had only been married for a few years by that point and I remember sitting in the corner of our bedroom crying my eyes out; I felt like a complete failure. We needed money because we'd been living a lifestyle that matched my salary. I had an American Express Gold card because I knew I had money coming in to pay the bills. When that money is suddenly cut off, it's frightening.
It took me three or four months to get another job, as a marketing manager for an accounting software company. The salary was £35,000 ($46,000) but I did very well and was headhunted to go to another company. However, that company then went bust. I went through a period of working in technology start ups and had three redundancies within a few years of each other. Each time I started to build up my salary to around £50,000 ($66,000) or £60,000 ($79,000), I plummeted back down again.
Colleagues at work see what's happening and understand it's not your fault, but then you have to go home each time and tell your family that again you've lost your job again. It got to the stage where, after about four redundancies, even my closest family and friends were saying that it must be something to do with me.
My fourth redundancy happened in 2007. On 23 December, I went up to Scotland for a pre-Christmas dinner with the sales manager of the company I was working for. He told me that at the end of the following January, the division of the business I worked in was being shut down and 30 of us were losing our jobs. A few years later I was Christmas shopping with my two daughters and we got hit by a bus in our car on 23 December. These days, if I can get through 23 December, I feel I am doing alright.
The seventh and final time I was made redundant was in 2017, but it was actually the sixth job loss that hit me the hardest. I had got on blindingly well with the old CEO and when the new CEO came on board he had a completely different way of running things.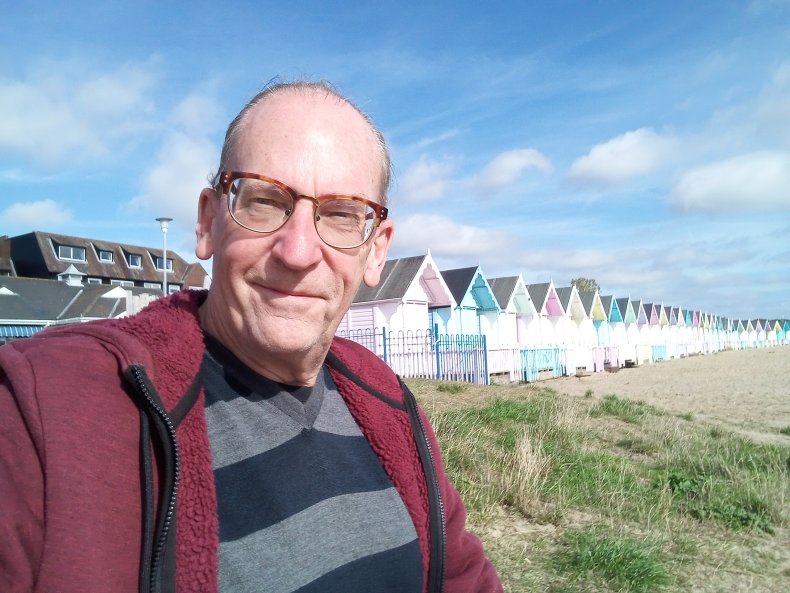 I'd been there for five years when, in 2014, just before an executive meeting, I was called in to speak with the CEO and HR director. They were laughing and joking when I went in and then they asked me to sit down and told me that while they had no doubts about my ability, they were getting rid of my position. I just burst into tears. I was devastated.
I had committed so much to the business and by that time I was well into my 60s. I felt that my world had ended. This job was one where I felt like I was really making progress. I had gone in on a salary of £35,000 ($46,000) and the promotion had brought me up to £65,000 ($86,000). Finally, I was getting back on top, and to where I had been all those years before. I did subsequently get another job in 2015, but then in 2016, I was diagnosed with type 2 diabetes and had two cancer scares and I came close to suicide twice. Then, in November, my wife and I separated. In the words of the Queen, it was my "annus horribilis." It was the worst possible year.
To begin with when I experienced redundancies, I wanted to provide for my family so I had to pick myself up and move on. My dad was in the Royal Marines in the Second World War and my mom was in Women's Royal Naval Service (WRNS), I had a wonderful childhood and the morals, ethics and standards my parents taught me have really stuck with me. I will have a go at anything. During a bad patch years earlier I became a milkman and a driving instructor. Another time when I needed to earn more money, I took on a job as a cleaner.
After I lost my job in 2014, I had two jobs in call centers and I got a license to be a cab driver. I'm not prepared to sit on my backside and do nothing. I guess that's what has got me through. I'll do anything. I always said when I was running a business: I will never ask someone to do something that I'm not prepared to do myself.
When I was made redundant for the seventh time in 2017, I decided I wasn't going to work for anyone else again. I started a non-profit helping older people get back into work after losing their jobs or taking a career break. Then, I thought about how much I love public speaking and writing and I decided to see what I could do as a freelance writer. I still do that work now, but I also work for Nespresso.
Losing your job seven times does make you a bit cynical, but it also makes you more realistic. There were occasions where I thought I was God's gift to whatever company I was working for and believed they couldn't do without me. I have learned that realistically, a company is being run to make money.
I've also developed resilience. There has been a realization that no matter how bad things are, there is a way back. I've always said that you need peaks and troughs in life; it is only when you have the troughs that you appreciate how good the peaks are. When you hit the bottom of the barrel there's only one way to go: back up again.
I now know that if you keep moving forward, you will stumble on the next opportunity. I often say to people: look back at how much your life has changed in the past six months; that's how much it's going to change in the next six months. You may not know what's around the next corner, but to a degree, that's quite exciting.
During lockdown in the U.K. in 2020, I struggled with loneliness and spoke to the press about it. I then had lots of people contact me who were struggling with loneliness as well, so on December 31, 2020, I set up Goodbye Lonely, which is a support group for people dealing with loneliness and isolation. I'm currently running 30 Zoom calls during December covering everything from coping with loneliness over Christmas to Christmas Carols and coffee chats.
My seven redundancies can sound negative, but I often think about how the guy I met in Scotland before Christmas 2007 finished our conversation. He said that losing my job meant I would have lots of new opportunities available to me. In hindsight, that was very positive advice. With change, there is opportunity. Though the change might be imposed on you and appear to be negative, embracing it gives you the chance to make changes to your life that you wouldn't otherwise have made. If you put the effort in somewhere, you will get results somewhere. My attitude is: keep moving forward.
Keith Grinsted lives in the U.K. and is the founder of Goodbye Lonely. You can follow him on Twitter at @keithgrinsted and find out more about Goodbye Lonely here.
All views expressed in this article are the author's own.
As told to Jenny Haward.
If you have thoughts of suicide, confidential help is available for free at the National Suicide Prevention Lifeline. Call 1-800-273-8255. The line is available 24 hours every day.