'I've Helped Capture More Than 1,400 Murderers, Fugitives and Wanted Criminals'
On July 27, 1981, more than forty years ago, my family was changed forever. Many people know the story already. That day, my wife Revé and my 6-year-old son, Adam, were shopping at a Sears department store in Hollywood, Florida. A little after noon, my wife let Adam watch some other kids playing at a model video game console—a seemingly safe place. But a few minutes later, after she returned from just three aisles away, Adam was nowhere to be seen.
Later, we learned a 17-year-old part-time security guard had incorrectly assumed Adam was a part of an argument that occurred between the children playing the video game. The guard had split them into groups and ordered them out of the store through two separate doors. Adam had vanished, and our lives would never be the same.
In the chaotic days that followed, I never gave up hope that Adam would be found safe and brought home. We even put up a $100,000 reward to draw as much attention to the case as possible, and I had faith in the system.
Yet local police claimed that Adam, a 6-year-old, must have walked off on his own, and with virtually no law enforcement aid, I had to do a lot of the groundwork myself. I tried getting his case into the media and 16 days after his disappearance, Adam's picture was finally shown on national TV. That exact day, part of Adam's body was found in a drainage canal about 120 miles from our home. The rest of his remains were never recovered. Because the police refused to release Adam's remains, Revé and I had a memorial service with an empty casket.
In the weeks and months after Adam's death, I was inconsolable. But then something changed. I realized that for Adam's senseless, utterly devastating death to have some small scrap of meaning or purpose, I needed to take action. It was then that my wife founded the Adam Walsh Child Resource Center. Together, we began the journey of preventing other families from having to endure the same unthinkable tragedy.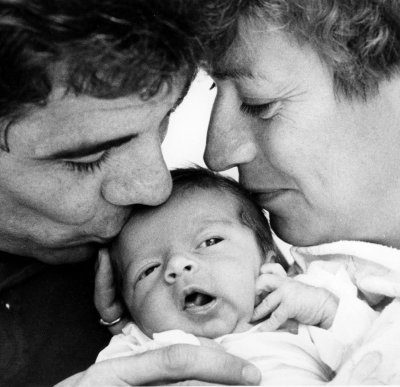 Those early years were hard, but we persevered, and within a year of Adam's death, the Missing Children Act was signed into law in 1982, soon followed by the Missing Children's Assistance Act in 1984. The former was a simple piece of legislation, just one page, but it was unbelievably powerful. It demanded that the FBI put any missing child into what is now the National Crime Information Center (NCIC)—exactly what I had begged authorities to do after Adam vanished. There wasn't a national database of unidentified deceased children until our efforts.
With these victories, it felt like the agony of Adam's death, and the all-consuming rage and frustration that enveloped me since then, were finally starting to feel less raw. But I wasn't done—not by a long shot.
To say I had problems with the way Adam's case was handled by police would be a massive understatement. But I knew that to help other children like Adam, and their families, I would need to create a movement that helped law enforcement. I decided to set aside my frustrations with the pace of justice and do my best to expedite it for others. I've testified in every state in the country in support of legislation to protect all children and in front of Congress about a hundred times. I still do.
Though I was crusading for justice, I knew the real way to capture violent criminals, like the monster who took my son, was to find our way to the television screens in living rooms nationwide. It struck me that if everyone in America could have seen Adam's face in the days following his disappearance, perhaps we could have found him alive. And what if millions of people all over the world could see the faces of criminals that needed to be taken off our streets?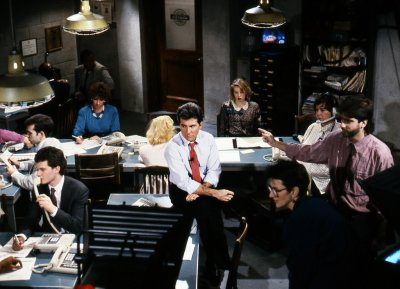 But my journey to making this happen, and hosting America's Most Wanted (AMW), wasn't easy either. I was approached about the show, but I had conditions for taking part: I wanted to run the hotline and staff it with real people, not cops. I refused to show the faces of any child victims on TV. There would be no salaciousness, and I wanted to choose the cases and work directly with the Marshals and FBI. I would pass the tips to the cops. In fact, I picked the very first case we ever covered on AMW: David James Roberts. This child killer was on the FBI's Most Wanted list. No one had any idea where he was. After the show aired his case on February 7, 1988, he was caught within days.
The show became a hit, bringing in millions of viewers. I told people they could remain completely anonymous when they called with a tip. And I meant it. With a phone call, people could finally pitch in to make the world a safer place. In more than 25 years, the show assisted with or ensured the capture of 1,186 fugitives and in my television work since then, I have been involved in the capture of hundreds more.
Seeing what we could accomplish with the public's help brought me so much joy, but the stream of horrifying people and tragic missing children's cases continued without end. The work needed to be turbocharged, so we created catchphrases and lists, such as "the Dirty Dozen." This was a roster of the most dangerous criminals we were tracking; the aim was to retain the public's interest even after they'd turned off the TV set.
But more than anything, this work has allowed me to connect with and help families across the country who, like me, had faced that worst tragedy imaginable and after coming out the other side only wanted one thing: justice.
Several cases have stood out to me, but I'll never forget two very special cases involving missing girls. The first was Jaycee Dugard, who was taken by a deranged kidnapper and rapist who held her for 18 long and agonizing years before she was finally recovered. Then there was Elizabeth Smart, the 14-year-old who was snatched from Salt Lake City. I was in Utah with her family on the day she returned home. I had tears in my eyes when she walked in the door and said, "I'm so sorry about Adam; you couldn't find him, but you found me."
My heart will always be with the victims and families who trust me with their stories. But none of those families would have found justice without the tenacious and hardworking members of the U.S. Marshals Service and the FBI. We've worked shoulder to shoulder through the years; they're amazing people, and I owe them a great debt of gratitude for all their hard work.
Twenty-seven long years after Adam's death, I finally received the justice I had been searching for when his killer was officially identified in 2008. A brave man named Chad Wagner became the police chief in Hollywood, Florida, and risked his own career to release the files on Adam's case. Chief Wagner, along with the work of a tenacious retired homicide detective named Joe Matthews and retired district attorney Kelly Hancock, was able to solve the case. I had known deep in my heart for years that Ottis Toole was responsible, so it brought me some comfort that justice was served. Yet the fact that it had been so delayed refueled my desire to help other families.
At times I have wondered why I choose, year after year, to live and work in such close proximity to tragedy after living through my own in the spotlight. People ask me all the time: "Aren't you burned out?" "Don't these cases constantly remind you of your own pain?"
Then I remember my father: my hero. He was the son of Irish immigrants and volunteered to fight for his country after Pearl Harbor was attacked in 1941. He won 15 medals, including a Purple Heart. As that brave man lay dying of cancer, I snuck Adam— who was just a baby at the time—into the hospital to see him. I asked my father what advice he might have for me, a new dad. I'll never forget what he said: "Evil prevails when good men do nothing."
I've lived my life by that motto. And, so, when Adam was taken, I wanted to make sure his life was not in vain. Because it's Adam, and all the other victims, who matter the most.
Every day, through the work I do, I keep Adam's memory alive. In my fight for justice, when tracking a criminal or lobbying in Washington or even just letting a family pour their hearts out to me about their child's case, I feel Adam with me. He lives on through the peace we bring to families dealing with the unimaginable.
And what a legacy he has provided. It is a legacy I am honored to fight for each and every day.
John Walsh is a world-renowned crime fighter, victims' advocate and host of America's Most Wanted, which helped capture 1,200-plus fugitives and bring home dozens of missing children. Continuing to seek justice for his son, Adam, killed in 1981, Walsh currently hosts In Pursuit with John Walsh on Investigation Discovery with his son Callahan, whose day job is at the National Center for Missing and Exploited Children (NCMEC). To date, the show helped bring 26 fugitives to justice and recover eight missing children.
All views expressed in this article are the author's own.