'I Made a Documentary About Queen Elizabeth II'
How does a filmmaker sum up the nearly 70-year reign of Queen Elizabeth II?
I have been making documentary films for 20 years, following a career as a print journalist, so my job has always been to help make complex topics understandable to viewers. However, condensing the life of the world's longest-reigning monarch was never going to be easy.
Making Being the Queen has been one of the toughest jobs in my career, and I have made documentaries about Fidel Castro, John F. Kennedy Jr. and Apollo missions to the moon.
In the film, we addressed many of the scandals that have tested the Queen for seven decades and found compelling behind-the-scenes anecdotes that had never been told. Our aim was that this all-archive film would be a seamless, entertaining hour of documentary television.
In telling this story, my team and I used what's become our signature style of documentary storytelling—using only archival images and recordings, without having a narrator nor interviews to guide the narrative. No narrator. No interviews. Only archive.
We've had success with this format. In 2017, we produced Diana: In Her Own Words, marking the 20th anniversary of Princess Diana's passing. Luckily, we received permission from British author Andrew Morton to exclusively use the audio recordings Princess Diana made for him—the same recordings he used as foundational material for his landmark 1992 book, Diana: Her True Story.
That was a first. Morton had been asked hundreds of times for access to his tapes, and he had repeatedly declined. When I explained our unique format—where Princess Diana would essentially narrate her own film—Morton agreed.
A week later, I was in Morton's publisher's office in London. We drank tea, of course, and for hours, I listened to Princess Diana talking as if she was in the room with us. The famous tapes she made for Morton were now part of my life experience.
My work as a journalist and documentary filmmaker has been a ticket to the world, taking me to capitals across the globe and into remote rainforests. I've been fortunate enough to encounter some of the most fascinating characters that are known to many, but understood by few. But this day, spent among Princess Diana's recordings, was one of the most memorable and extraordinary.
So many people are fascinated with British royalty. Maybe it's being raised with stories of King Arthur and the Knights of the Round Table, or the idea that someday we'll cross paths with a prince or princess.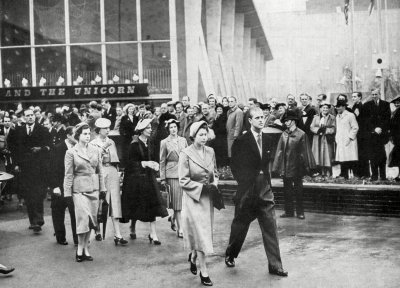 But, I realized that Being the Queen would be different to Diana—very different. Our film would be compared to dozens of documentaries about Queen Elizabeth II.
Unlike Princess Diana, I wasn't able to draw on secret tapes of the Queen telling her life story to a trusted confidant, and there are few candid interviews with her. Even in the face of criticism over the years, the Queen has been resolute in the unofficial royal philosophy: "Don't complain, don't explain."
We would need to find another way in.
My team and I thought that if the Queen herself had not made recordings about her life, maybe someone else had. Authors often record interviews with their sources, and that's when our research team discovered The Monarchy: An Oral Biography of Elizabeth II, published in 2002 by Deborah and Gerald Strober, complete with more than 100 interviews with the Queen's closest friends and associates.
This was the answer to our documentary-making prayers, since these were recorded. It's one thing to read someone's comments in a book; it's a completely different experience to hear them tell you a story.
From the Strobers' tapes, we began to build our film, while gathering everything and anything for images to tell the Queen's story. Our approach to telling a historical story is simple: What have we forgotten? What did we miss? What have we never seen?
Like Princess Diana, Queen Elizabeth II is one of the most photographed and filmed people in history. We waded through hundreds of hours of footage, searching for a theme and a focus that would set apart our story.
And then we found it! On one recording, a royal historian says: "Look at how the great problems of the Queen and the monarchy in her lifetime have all been about love and marriage and sex." This would be the thread we would use to document seven decades of the Queen's public and private existence as ruling monarch.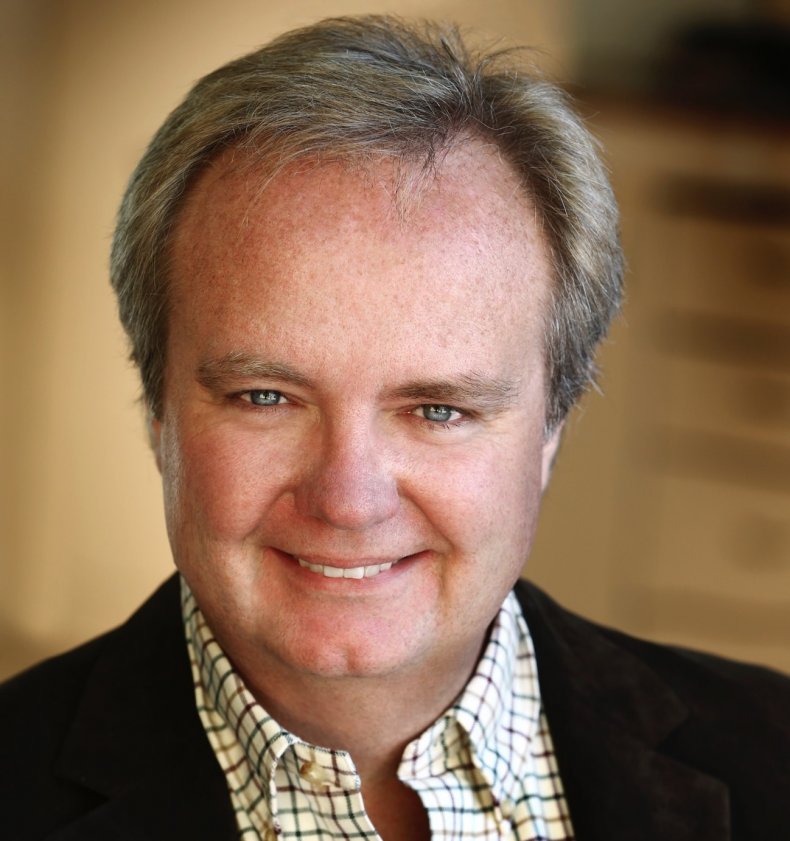 Queen Elizabeth II has held her composure and dedication to duty and "to serve" while the world often—literally—was burning around her. In 1992, Windsor Castle burned. Andrew Morton's book about Diana came out. The marriage of Prince Andrew and Sarah Ferguson, the Duchess of York, imploded. The Queen's daughter, Anne, divorced.
We were able to trace the Queen's legacy back to her childhood along the same lines. Her father, King George VI, became king because his brother, Edward, abdicated to be with American divorcee Wallis Simpson. That put Elizabeth second in line to the throne—she ascended to her role as Queen as a result of "love and marriage and sex."
We found never-before-heard audio of Lord Snowdon (Anthony Armstrong-Jones—the husband of Princess Margaret) describing his visit to the Welsh mining town of Aberfan following a landslide in October 1966, which killed 144 people.
There are rare, home movies of the Queen's visit to Aberfan. BBC Radio had long-forgotten moments we have used, like the death of King George VI and the live broadcast of Elizabeth's coronation in 1952. And original newspaper photos, still marked with grease pencil, show how journalists detailed the Queen's story.
We also included a rare recording of Prince Philip's cousin Lady Pamela Hicks. In it, she details when Queen Elizabeth (then a Princess) and Prince Philip first met in Dartmouth in 1939. Lady Hicks describes Philip in very flattering terms, saying he was "this absolute Greek god" at that time and suggests that this could have been the moment the Queen fell for Prince Philip.
However, proving once more that "love and marriage and sex" were at the root of many of the Queen's problems, another royal historian, Robert Lacey, details in our film how Queen Elizabeth's parents were concerned about her wanting to marry the first man she had fallen in love with.
Every forgotten moment and sound, every detail in never-before-heard interviews, began to weave together. For a documentary filmmaker, those are times of excitement and relief.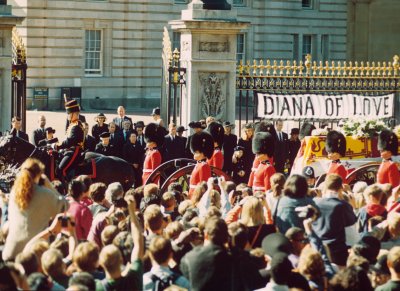 Another poignant moment that we included took place shortly after Diana was killed in a car crash in Paris. At that time, the Queen was at her Balmoral estate in Scotland with Princes Charles, William and Harry. For several days, the royal family did not return to London to mourn with the nation, and the Queen was criticized for being uncaring about the princess' death.
When she did return, she and Philip got out of their car at the gates of Buckingham Palace, where people had placed hundreds of thousands of flower bouquets. The reaction of the public was extremely muted, unusual for such crowds who would normally be delighted to see the Queen.
Then, a woman handed the Queen a bouquet, and she replied: "Would you like me to place them for you?" The woman said: "No ma'am; they're for you."
The idea that the Queen would offer to place flowers for someone at Diana's memorial is a haunting example of the phrase "I serve." And once she soberly accepted the bouquet herself, the tension seemed to break. I think everyone realized that she was not just the Queen, but a mother and grandmother who was trying to hold her family together.
That is a story I had either forgotten, missed or never seen. And those make for the best kinds of stories to tell.
I hope viewers gain new insight into how the Queen has survived the storms of her reign, both in her public life and private life. Hers is a remarkable journey from which we can learn —or at least better understand—what it is like being the Queen.
Editor's note: This essay was first published on August 31, 2020.
Tom Jennings is an Emmy and Peabody award-winning filmmaker. His one-hour documentary "Being The Queen" premieres Monday, August 31, at 9/8c on National Geographic. "Being The Queen" was produced by 1895 Films for National Geographic. Jennings is the head of 1895 films.
All views expressed in this piece are the writer's own.