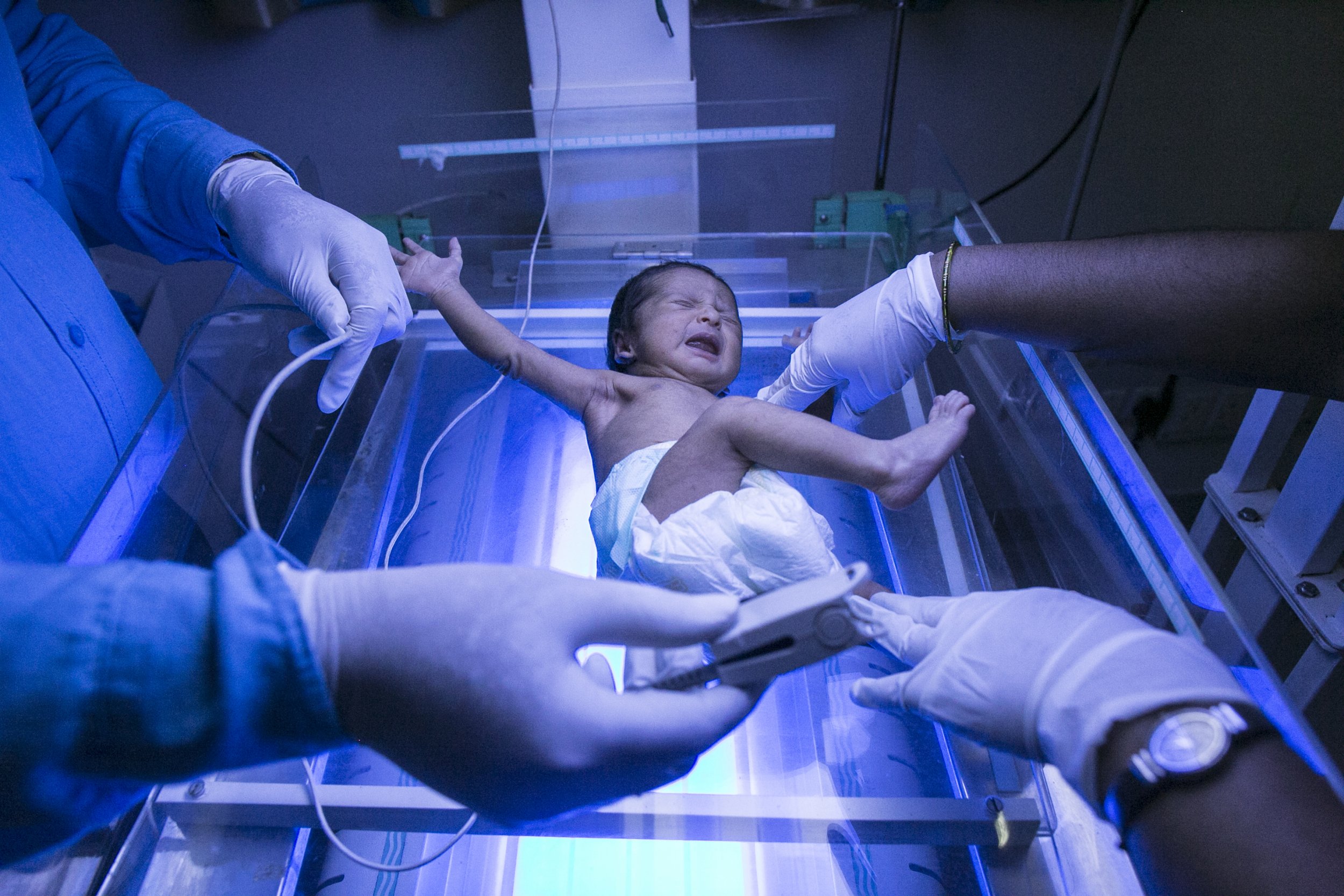 IVF babies born to mothers over 40 are half as likely to have birth defects than those conceived naturally to women of a similar age, research has revealed.
A study suggests older women trying to conceive could biologically benefit from fertility treatment, decreasing the chances of their child being born with disabilities.
Experts have called the results—which were even better than those for IVF-treated women in their 20s—"remarkable."
It has widely been acknowledged that babies born to older mothers are at a greater risk of suffering problems with development in the womb. Previous studies have also indicated that IVF and other fertility treatments increase the chance of birth defects.
But researchers at Adelaide University in Australia said that infertile women aged 40 and over who used assisted reproduction had less than half the rate of birth defects compared to births to fertile women of the same age. Younger women conceiving with IVF, on the other hand, appear to be at an elevated risk.
The report stated that for women treated with IVF and ICSI (intracytoplasmic sperm injection) combined, the greatest age-related risk of birth defects was among young women at or around 29 years of age.
"With a prevalence of 9.4 percent, their risk was more than double the rate of 3.6 percent observed for the patients aged over 40, and significantly higher than for fertile women of the same age, at 5.6 percent," the report read.
Lead author Professor Michael Davies said: "There's something quite remarkable occurring with women over the age of 40 who use assisted reproduction.
"We know from our previous studies that women who undergo assisted reproduction have an increased rate of birth defects compared to women who conceive naturally.
"We also know that among women who conceive naturally, the rate of birth defects increases exponentially from age 35 onwards.
"Therefore, it was widely assumed, but untested, that maternal age would be a key factor in birth defects from assisted reproduction.
"However, our findings challenge that assertion."
For the research the team examined data on all live births recorded in South Australia from 1986-2002, which included more than 301,000 naturally conceived births, 2,200 births from IVF and almost 1,400 from ICSI.