Longest Frozen Embryo To Result In Successful Birth Was Conceived Only One Year After Birth Mother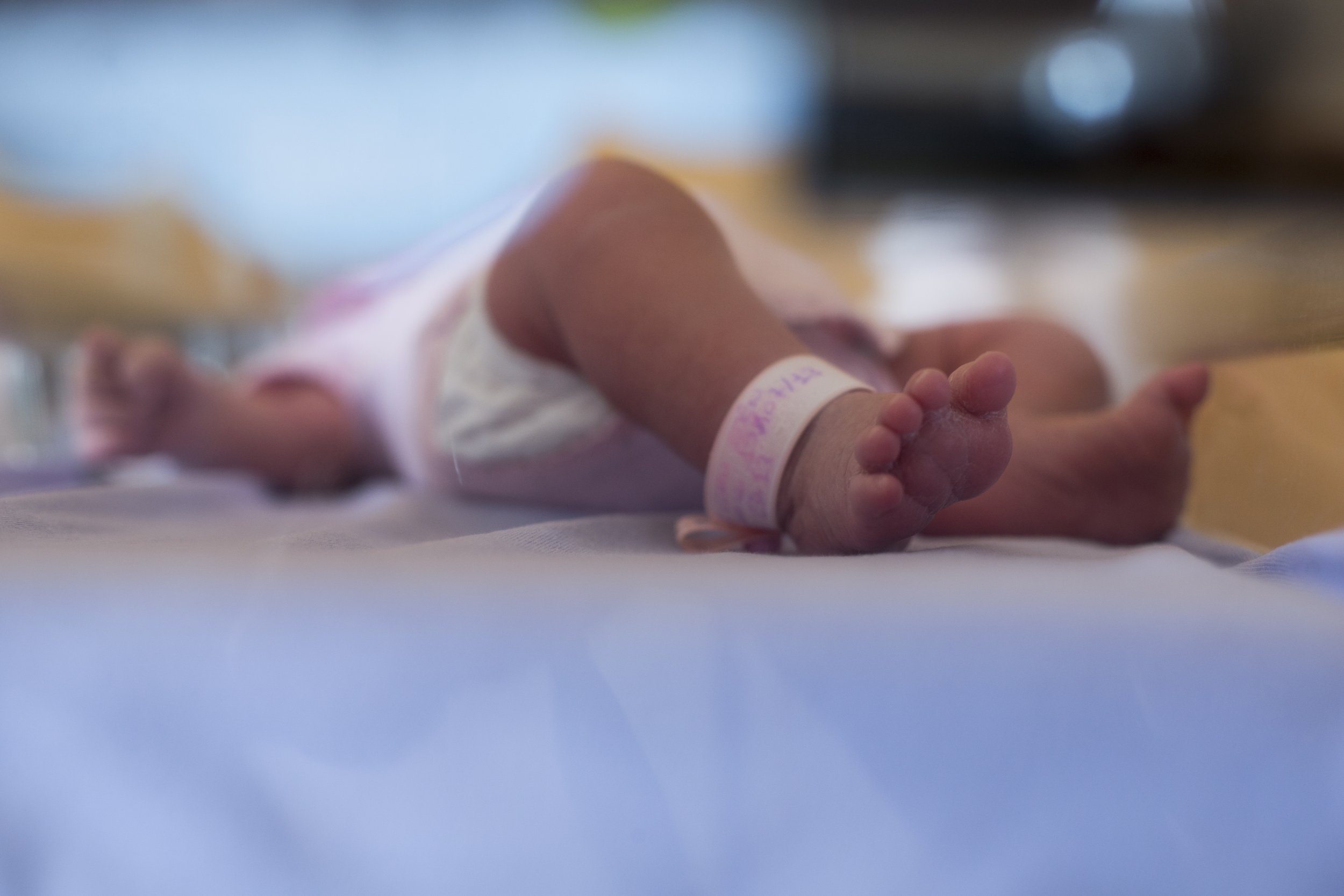 Updated |In a medical first, a frozen embryo has led to a successful birth nearly a quarter of a century after it was originally conceived. This feat makes the child and birth mother technically only a year apart, at least in terms of chronological conception.
Emily Wren Gibson was born on November 25, 2017, but her embryo was frozen on October 14, 1992, CNN reported. Weighing 6 pounds and 8 ounces, the baby girl is the epitome of health, and a medical marvel considering just how long her embryo remained frozen before resulting in a successful pregnancy and later successful birth.
Back in 1992, Emily's embryo was created specifically for in-vitro fertilization by an anonymous donor couple. The embryo remained frozen, awaiting a couple willing to adopt it.
Benjamin and Tina Gibson first contemplated embryo adoption last August, and by December the couple were en route to being matched with an embryo. The Gibsons told CNN that choosing an embryo based off donor profiles, which listed basic genetic information about the embryo's birth parents, was a strange experience.
"It was overwhelming," Tina said. "There was so many, and it's like, how do you pick?"
Eventually though they were able to narrow down their selection from about 300 possible embryo donations to just one: Emily. However, the couple didn't realize how special Emily was until they were further along the donation process.
"Do you realize I'm only 25? This embryo and I could have been best friends," Tina Gibson told CNN.
The process of embryo adoption is rising in popularity, as it is both cheaper than traditional adoption and more efficient than in-vitro fertilization since the embryo is already formed, Pacific Standard reported. As more U.S couples experience fertility issues, one in eight couples as of 2016, this option has become more enticing.
Embryo adoption can be far more successful than overall IVF success rates, with a healthy embryo and an adoptive mother with no medical obstacles prior to the pregnancy nearly 50 percent more likely to have a successful birth than traditional IVF, Pacific Standard reported. Also, it allows adoptive parents to still experience the joys of pregnancy, even if they cannot conceive a child, themselves.
The embryos in embryo adoption are often leftover embryos from families who have completed IVF and no longer need additional embryos, CNN reported.
According to Embryo Donation, these couples can either arrange for an open or anonymous donation. In an open adoption, donor and recipients must both approve each other, but even if you choose to donate anonymously you can set certain rules for who gets to adopt your embryo, such as the where they live geographically or what their religious background may be. All costs are usually covered by the adopting family, and donors need only to sign a medical record release form and waiver of liability form.
Although scientists knew that they could theoretically be frozen for several decades and still thrive, the newborn, Emily, set a world record by being the longest frozen embryo to result in a successful birth. This is not a record that appears to bother Emily's parents.
"I just wanted a baby. I don't care if it's a world record or not," her mother told CNN.
Update: This story has been updated with information on what happens when a couple donates their embryo.