Ivory Coast Attack: Al-Qaeda Says Beach Siege Was Revenge Against France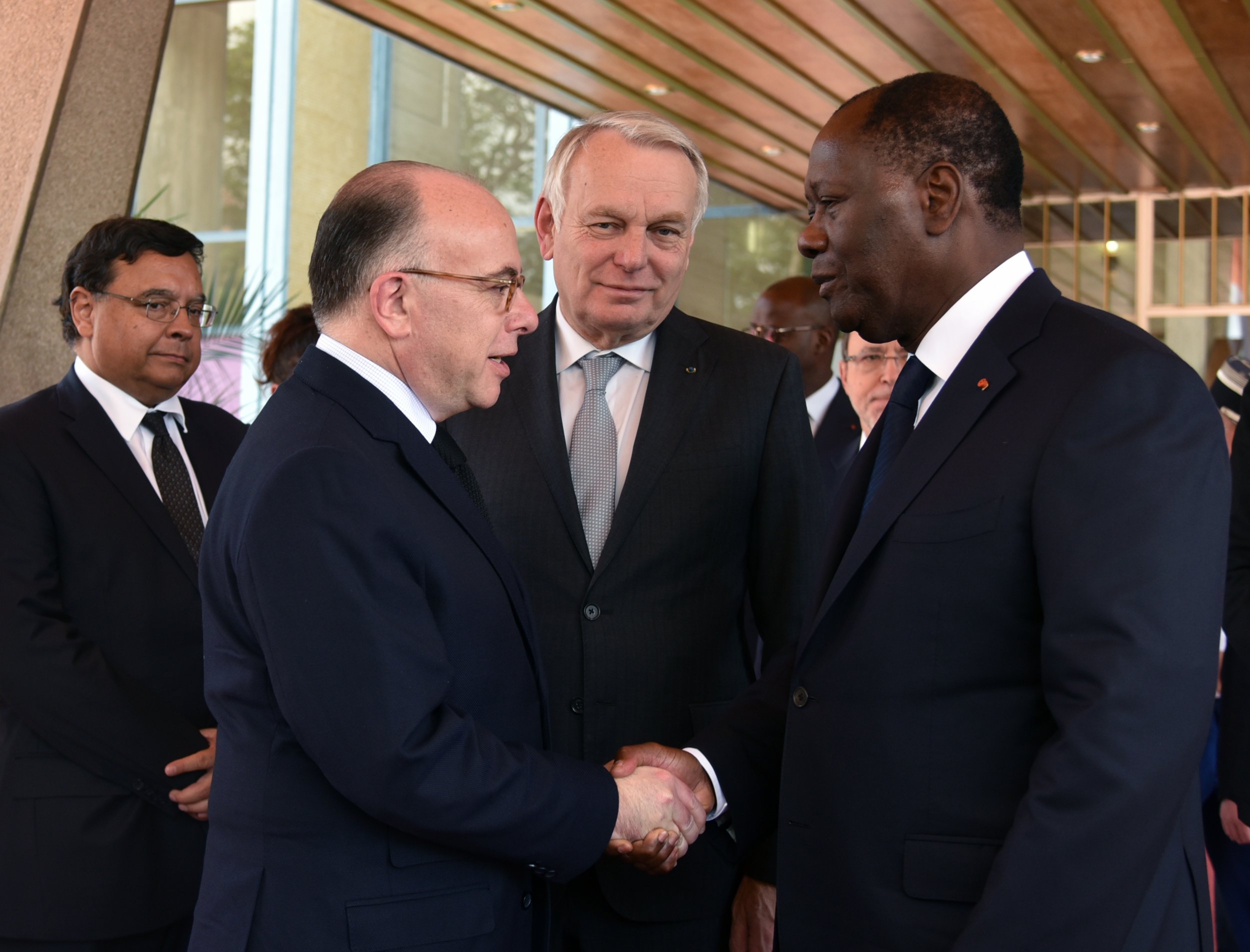 Al-Qaeda has said its attack on a beach resort in the Ivory Coast was revenge against French military intervention in the Sahel region.
The militant group's North Africa branch—known as Al-Qaeda in the Islamic Maghreb (AQIM)—claimed responsibility for Sunday's attack at the coastal resort of Grand Bassam, in which at least 18 people were killed, including four French nationals . Ivory Coast is a former French colony and has French-speaking Africa's largest economy. Video footage from a beachside hotel bar shows holidaymakers fleeing and a gunman, apparently disguised as a waiter, firing shots.
France plays a key role in the Sahel region, an arid belt south of the Sahara that stretches across the continent and contains some of Africa's poorest countries, including Mali and Burkina Faso. France deployed a counter-operation in northern Mali in 2012 to retake large areas that had fallen under the control of AQIM and other Islamist rebels. It currently has about 3,500 troops stationed across West Africa as part of Operation Barkhane, a counter-terrorism force inaugurated in 2014.
Sunday's attack was the first jihadi incursion into Ivory Coast but the third such attack in West Africa in recent months, all of which have been claimed by AQIM and its splinter group Al-Mourabitoun. Gunmen killed 20 people in November 2015 after besieging a hotel in the Malian capital of Bamako and 30 died in an attack on a hotel and cafe in Ouagadougou, the capital of Burkina Faso, in January of this year.
"We repeat our call to all countries involved in the French invasion of Mali to withdraw," said an AQIM statement posted to the group's social media accounts on Monday, Reuters reported. The statement also named the Ivory Coast attackers but gave no further details.
In response to Sunday's attack, French Interior Minister Bernard Cazeneuve said that a force of gendarmes would be stationed in Ouagadougou to "enable us to immediately dispense advice and coordinate other actions in the event of a terrorist crisis." Cazeneuve made the comments on Tuesday during a visit to Ivory Coast, where he was joined by French Foreign Minister Jean-Marc Ayrault.