Ivory Coast Attack: Mali Arrests Third Suspect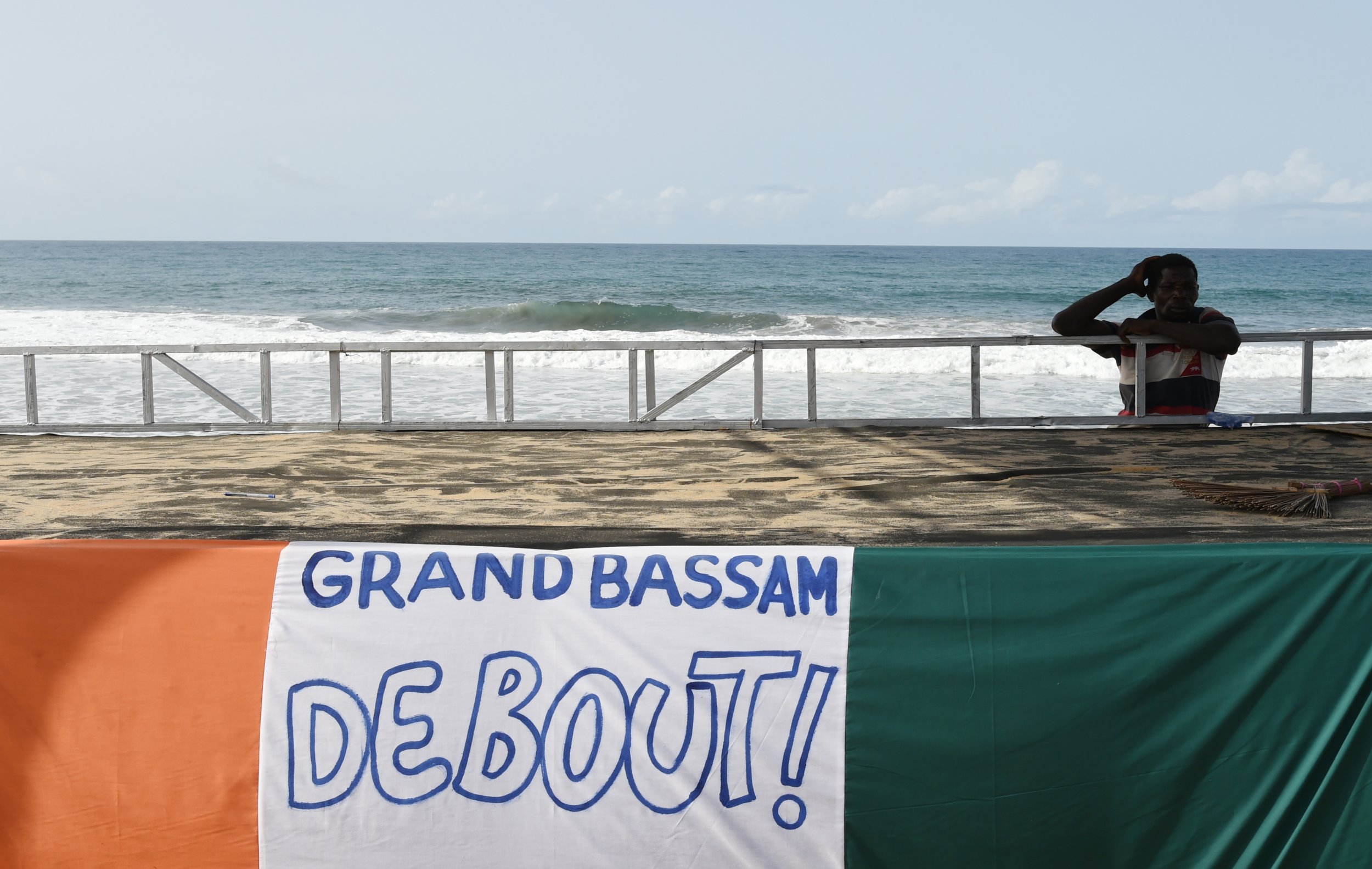 Malian authorities have arrested a third suspect linked to an Al-Qaeda claimed attack in Ivory Coast which killed 19 people in March.
Gunmen attacked a beach resort in Grand Bassam, in the south-east of the country, on March 13, shooting swimmers and sunbathers before entering hotels. A total of 19 people were killed in the attack—which was claimed by Al-Qaeda in the Islamic Maghreb (AQIM)—including four French citizens and victims from Germany, Lebanon, Macedonia and Nigeria, as well as 11 Ivorians.
Malian military officials said on Sunday that Alou Doumbia was arrested on Saturday in Bamako, the capital of Mali. Doumbia is suspected of driving the attackers from Mali to Ivory Coast, Reuters reported. As well as the three arrests in Mali, Ivorian state prosecutor Richard Adou said on March 22 that 15 people had been arrested in connection with the attack, but that the prime suspect Kounta Dallah was still on the run.
Mali has served as a haven for militant activity in west Africa. Militant groups, such as AQIM and Tuareg rebels, seized control of much of northern Mali in 2012, before a French military campaign, titled Operation Barkhane, gradually reclaimed territory and ousted the militants. More than 3,000 French troops remained stationed across the Sahel, a vast arid belt that stretches across northern Africa and includes Mali, Burkina Faso and Niger. AQIM claimed that the Ivory Coast attack was in retaliation for the French invasion of Mali.
The attack in Grand Bassam was the third in recent months in West Africa, all of which have been claimed by AQIM and its splinter group, Al-Mourabitoun. In November 2015, gunmen killed 20 people after storming the Radisson Blu Hotel in Bamako, while 30 died in January during a siege on a cafe and hotel in Ouagadougou, the capital of Burkina Faso.
A leaked memo from Ghana's Immigration Service recently claimed that Ghana and Togo were the next targets for militant groups in the region. The proposed targeting of Ghana is meant to dispel the idea that only Francophone countries are being targeted, according to the memo—the leaking of which was condemned by Ghanaian President John Dramani Mahama.