#IWillNotComply Trends on Twitter After Joe Biden Orders Vaccine Mandate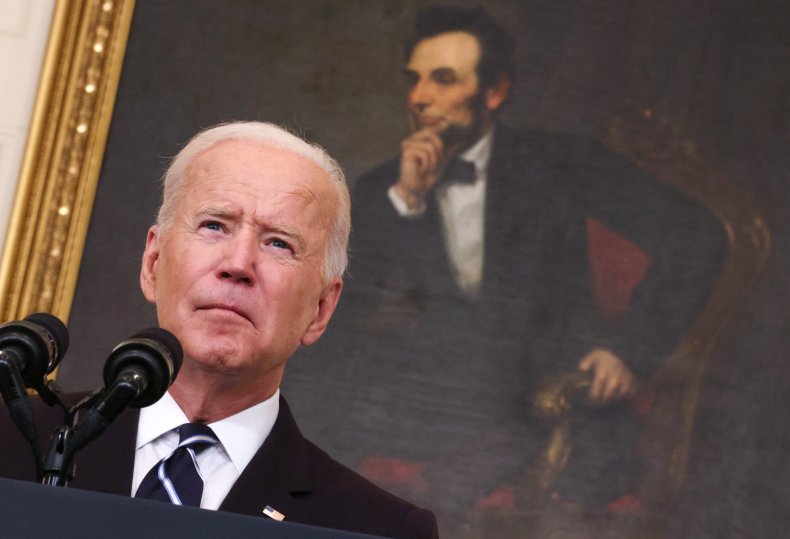 The hashtag #IWillNotComply trended on Twitter Thursday after President Joe Biden ordered a COVID-19 vaccine mandate that may affect as many as 100 million Americans.
While announcing the mandate, Biden said his "patience" for those who choose to remain unvaccinated was "wearing thin" amid the continuing Delta variant-fueled surge of the virus. The mandate applies to most federal employees, health care workers, companies that contract with the government and private companies that employ 100 or more workers. The mandate includes the option of taking weekly tests for COVID-19 instead of getting the vaccine.
Biden's announcement was met with mixed reactions online, with strong opinions being expressed both in favor and against the mandate. On Twitter, the #IWillNotComply hashtag was used by those who angrily insisted that they would refuse to become vaccinated regardless of potential consequences that could include losing their jobs.
"Joe Biden has gone full authoritarian with his illegal, unconstitutional & tyrannical federal vaccine mandate," conservative talk radio host Jeff Kuhner tweeted. "Over 80 million Americans - myself included - now face this harrowing choice: the jab or my job. Biden's regime has now become a dictatorship. #IwillNOTComply #MAGA"
"Livestock are involuntary medicated," tweeted conservative political cartoonist Ben Garrison. "People are NOT livestock. #IwillNOTComply"
Wikipedia co-founder Larry Sanger, who falsely claimed that COVID-19 vaccines are "not a vaccine" in an earlier tweet, used the hashtag to agree with podcast host Tim Pool, who had simply tweeted "I will not comply" after the order was issued.
"Nor I," added Sanger. "#IWillNotComply"
"#Biden gave a scathing & extremely divisive speech, condemning millions of American citizens whose only crime is making a personal medical choice for themselves, something they are allowed to do in America, until now!" Twitter user @ArmedPatriot45 tweeted. "Joe Biden has crossed the line of autocracy! #IwillNOTComply"
"If all federal workers walked off the job," the Libertarian Party of Colorado tweeted. "The machine would stop working. @POTUSis a fascist! #MassNonCompliance #IwillNOTComply"
"Reminder: mandates are NOT LAWS," user @jaytomandy tweeted. "#IwillNOTComply"
"If #IwillNOTComply looks like quitting your job if you work for the Federal government (other than @USPS), a healthcare company that interfaces with Medicare/Medicaid, or any employer over 100 employees, it's not going to be very attractive to a majority of Americans," tweeted Nicholas Sarwark, executive director of the Libertarian Policy Institute.
There was also an abundance of Twitter users who used the hashtag to criticize or mock those vowing to refuse vaccination, or to deliver unrelated jokes.
"Everyone seriously tweeting #IwillNOTComply is about a month away from launching a GoFundMe to help pay their rent," tweeted columnist Rex Huppke.
"The irony of #IwillNOTComply is that you all will be JOBLESS and then on GOVERNMENT ASSISTANCE," user @Quotemeorelse tweeted.
"Can the people on the #IwillNOTComply hashtag please list their occupations so the rest of us vaccinated folks can see what our job options will be?" artist Amy Davis Roth tweeted. "Thanks."
"I will never watch The Crown," singer Free Dominguez tweeted. "#IWillNotComply"
Newsweek reached out to the White House for comment.