J Balvin 'Canceled' on Twitter for Criticizing Shakira
Colombian singer J Balvin is facing an intense Twitter backlash for his criticism of pop star Shakira, whose diehard fans are rushing to defend.
Thursday morning saw the artist's name trending, along with the hashtag #JBalvinIsOverParty, as legions of Sharika fans slammed the "Mi Gente" singer for "disrespecting" the legendary Latin performer.
Balvin seemed to imply that Shakira is difficult to work with in a virtual interview with Billboard.
The Black Eyed Peas took part in a Q&A with singer Maluma and Balvin, who, along with Shakira, are one of the few guest collaborators on the group's forthcoming album 'Translation'.
Frontman will.i.am was asked who he had to be the most flexible with, Balvin or Maluma in a question related to collaborating with different artists.
His response, "I had to be the most flexible with Shakira," prompted laughter from the rest of the interviewees, with Balvin continuing to laugh after everyone else had stopped.
Will.i.am continued: "But I learned from her because the way she does it is like a school," to which Balvin jokingly added: "One, two, three."
Later, explaining working with Shakira, will.i.am said: "Number one, fix number one like this, here are my notes and then for number two I would really like to address this on number two and then for number three."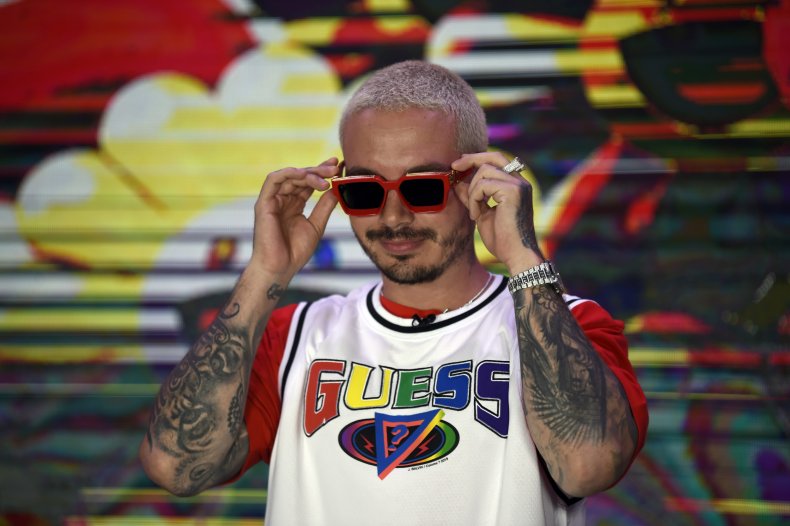 Balvin interrupted with: "...and then you go back to one, and then go to seven, then go to 10, then go to 20, and then go back to number one. One is the one."
Many have interpreted the reggaeton singer's remarks as "disrespectful" towards Shakira, leading to him being well and truly reprimanded by her fans on Twitter.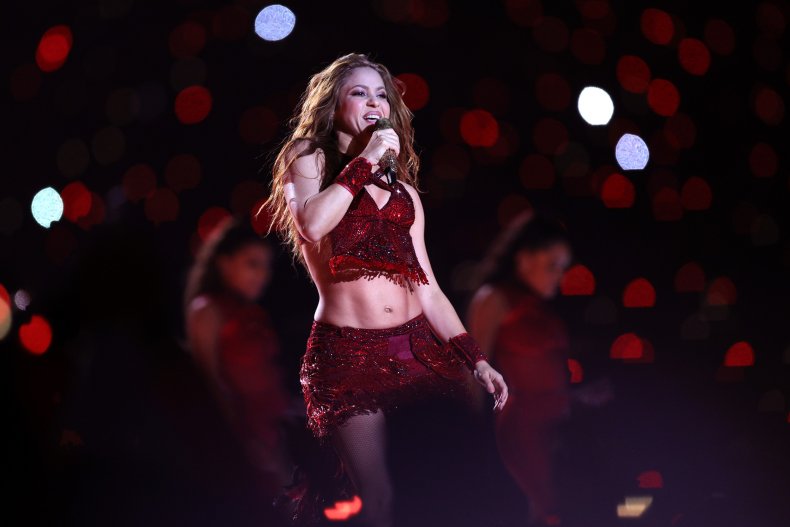 One choice tweet, with more than 2.6K likes, condemning Balvin reads: "Nobody talks s*** bout Shakira, the queen of Latin music. She has done so much for latin music to be mainstream and the disrespect is disgusting #JBalvinIsOverParty."
With many more tweets echoing the negative sentiment.
Another fan adds: "These 28 seconds of Shakira and Rihanna have the impact that J Balvin's career will never have #JBalvinIsOverParty."
Newsweek has reached out to representatives for Balvin and Shakira for comment.
Balvin previously upset Rihanna fans when in 2018, he said: "Rihanna isn't a good woman to marry, just fool around."
The singer was a guest on YouTube show hosted by Portuguese vlogger SirKazzio which included a game of 'F***, Marry, Kill.'
He later apologized, urging that he was only participating in the game.