Kevin Hart Reconciles with Cheating on Wife Eniko Parrish in J. Cole's 'Kevin's Heart' Video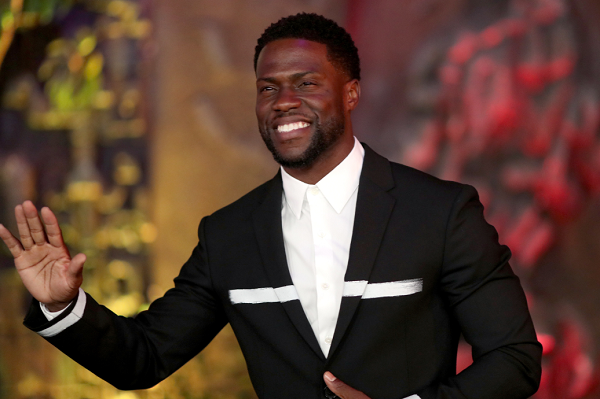 Comedian Kevin Hart cautioned others to "choose wisely" with a little help from rapper J. Cole. Hart previously admitted he cheated on his wife, Eniko Parrish, when she was pregnant.
Cole released the video on Tuesday for his latest single "Kevin's Heart," off his newest album K.O.D. The song seems to be a riff off Hart's actual real-life problems and details the struggles of a man faced with infidelity.
Cole raps on the track: "She my No. 1, I don't need nothing on the side/Said that I was done for good and don't want no more lies/But my phone be blowing up, temptations on my line/I stare at the screen a while before I press decline/But she plants a seed and it lingers in my mind/Told myself I'm strong enough to shake it and I'm trying/But I'm only human, I know loving you's a crime/If I take this cookie now one day I'll do the time."
As Cole lays down bars on the song, Hart catches scornful glimpses from formerly adoring fans while navigating through a wave of beautiful women in the video. The clip ends with Hart finally arriving back at his estate—all temptation avoided—while a message appears in the clouds that reads: "Choose Wisely."
Hart was widely criticized after he admitted to cheating. An unidentified person released a video of a woman engaging in sexual acts with a man alleged to be Hart. At the time, reps for Hart dismissed the video as a "failed extortion attempt," however, it was enough for Hart to come clean.
"I made a bad error in judgment and I put myself in a bad environment where only bad things can happen and they did," Hart said in an Instagram video, released in September. "And in doing that I know that I'm going to hurt the people closest to me, who've I talked to and apologized to, that would be my wife and my kids."