Johnson & Johnson COVID Vaccine Halted in Denmark Over Blood Clot Fears
Denmark has cut the single-dose Johnson & Johnson COVID-19 shot from its vaccination program to investigate reports of rare but potentially dangerous blood clots, health authorities said Monday.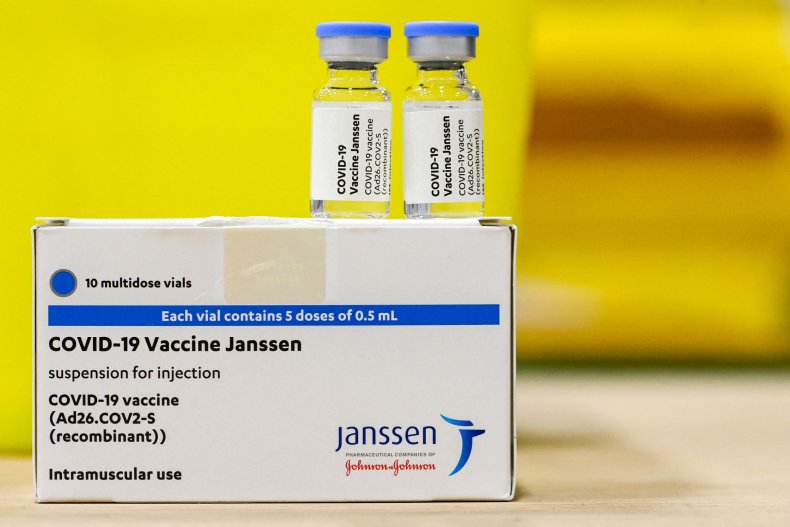 Denmark had already removed the AstraZeneca shot from its program for the same reason. Both the Johnson & Johnson and AstraZeneca vaccines were developed with similar technology.
The Danish Health Authority said in a statement that it "has concluded that the benefits of using the COVID-19 vaccine from Johnson & Johnson do not outweigh the risk of causing the possible adverse effect."
The statement went on, "As the COVID-19 epidemic in Denmark is currently under control, and the vaccination rollout is progressing satisfactorily with other available vaccines, the Danish Health Authority has decided to continue the national vaccination campaign without the COVID-19 vaccine from Johnson & Johnson."
At the time of the halt on Johnson & Johnson vaccines, those shots hadn't yet been used in Denmark. However, the country had planned on adding them to its vaccination program. Most of the vaccines administered thus far in Denmark have come from Pfizer-BioNTech and Moderna. The Associated Press reported more than 1.2 million residents of the nearly 6 million people who live in Denmark have either received the first shot or both shots.
The U.S. briefly took a pause on using the Johnson & Johnson vaccine in April after there were six reported cases, and one fatality, of severe blood clots in people who received the vaccine. The Centers for Disease Control and Prevention and the Food and Drug Administration reinstated the Johnson & Johnson vaccine after a two-week investigation concluded that the "potential benefits" of the vaccine outweigh the risk of blood clots.
A review by the European Medicines Agency resulted in the same conclusions on April 20. The agency had already determined the same in review findings announced in early April about the AstraZeneca vaccine.
The recent news out of Denmark comes weeks after the Emergent BioSolutions plant in Baltimore was temporarily shut down, after an FDA investigation cited unsanitary conditions and improperly trained staff. The plant had previously been responsible for contaminating 15 million doses of the Johnson & Johnson vaccine.
The closing of Emergent BioSolutions resulted in Canada postponing its administering of the Johnson & Johnson vaccine because its doses were manufactured at the plant. Canada's health agency must first review 300,000 doses that the country received before distributing the vaccines to the public.
Denmark is currently seeing an increase in the number of COVID-19 infections. The average is now 755 new infections a day, which is the highest for the country since December, according to Reuters.