Ja Morant Says He Was In a 'Dark Place' In Resurfaced Video Amid Counseling
Ja Morant has reportedly entered a counseling program—after he was shown on his Instagram livestream with a gun in a strip club—amid the resurfacing of a clip in which he speaks about his mental health.
The Memphis Grizzlies star is said to have no timetable for his return to court and the NBA team's head coach said ahead of Monday's game against the Dallas Mavericks: "There are a lot of internal dialogues going on and obviously there's still things going on at the league level that we're in communication with. Ja's fully engaged in this process and ready for whatever comes next."
The point guard was suspended by the NBA as police launched an investigation into the claims that Morant took a gun into the Grizzlies' plane, bus and locker room, as well as the strip club.
The Glendale, Colorado, Police Department announced that no charges will be brought, saying: "There was not enough available evidence to charge anyone with a crime."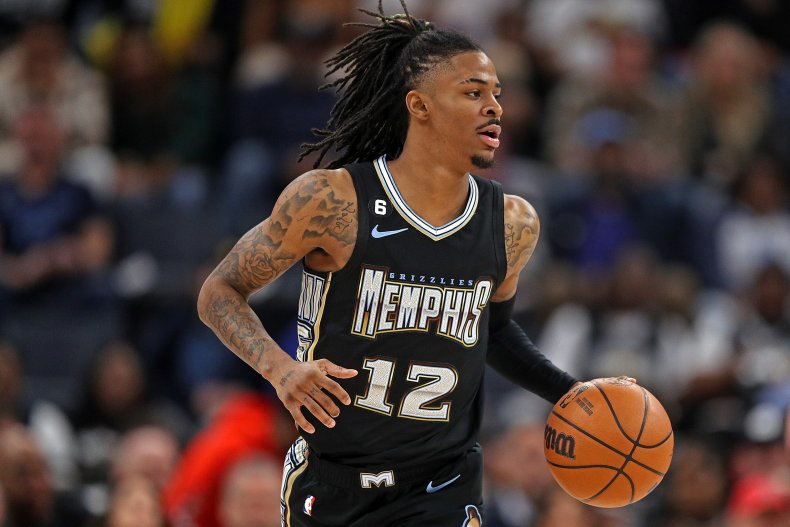 Taylor Rooks, who works with the NBA on TNT, shared a video on Twitter of a time a couple of years ago when she spoke with him about his mental health.
She captioned the clip: "Have been speaking with Ja throughout this & it's really great to see he's working through being better in counseling.
"Last week he texted me this clip we did in 2021 and we talked about the need to take care of yourself. Passing along that he sees the support and is thankful."
In the video, Morant speaks about a time in 2021 when he was in a mental health bubble after finding himself in a "dark place" and wanted some time away to bring a smile back to his face.
"I just felt like the bubble wasn't me. I'm a homebody, I like being at home, but just being stuck in there, not being able to do nothing, was kinda tough. I was overthinking a lot, I was getting down but I don't tell nobody, none of that stuff and anytime anyone ask me 'are you OK?' I always say 'I'm good' even if I'm not.
"I just used to doing stuff on my own, it was definitely tough on me. I'm not saying I was ready to leave the bubble but I was. I feel like that the word now people say it's toxic, and I feel that it is, it can go either way. You can probably either get through it or go down even more."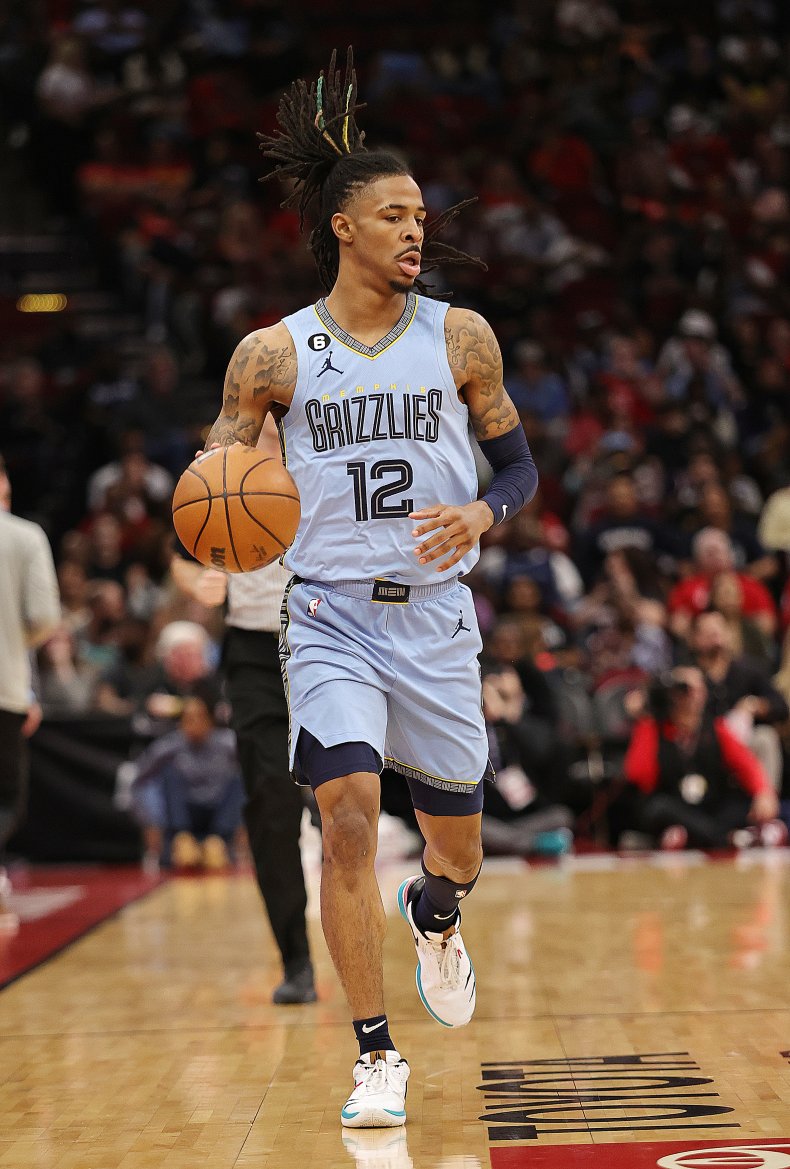 Morant continued: "One of my favorite quotes was 'you don't realize you're drowning, when you are trying to be everyone else's anchor,' so through the bubble, I was just coming back to that quote and sometimes you got to put yourself first and your health, no matter what it is.
"I am always making sure that everyone else is straight, but sometimes I've got to worry about me. Normally, that's the time when I am in a dark place, when I am trying to make sure everyone else is good and I'm not good, it can be even more harder."
When asked whether he would go to therapy to talk it out, Morant replied: "I think eventually I would. Normally I am so used to either getting through it myself or just talking to my fam, my close people.
"I don't trust a lot of people with serious stuff, which is why I haven't yet, but I feel, right now, that life is good. I'm happy, I'm enjoying it, I'm always smiling. There's a lot behind the smile, but right now I'm all smiles."
Do you have a tip on a sports story that Newsweek should be covering? Do you have a question about the NBA? Let us know via entertainment@newsweek.com.