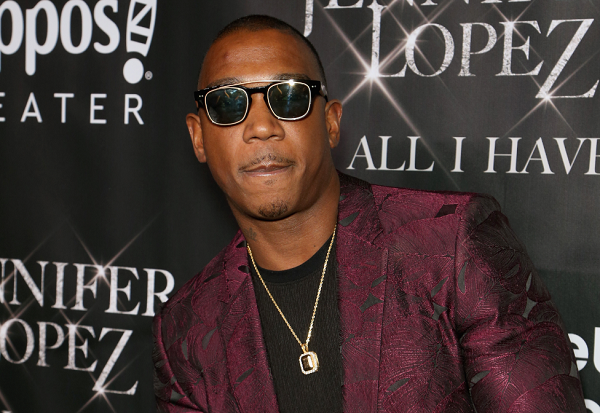 Ja Rule is giving music festivals another shot after the Fyre Fest fiasco. The rapper told TMZ he was planning on throwing his own music festival to promote his new app, ICONN.
"It is the most iconic festival that never was," Rule said of Fyre Fest while speaking to TMZ cameras on Thursday. "I have plans to create the ICONNic music festival."
Similar to the botched Fyre Fest, which was used as a promotional tool to gain traction for the celebrity booking service Frye app, Rule's ICONN app—otherwise known as Ice Connect—is being pegged as a "celebrity entertainment booking and concierge service."
Rule announced the launch of the app, boasting "industry veterans" as its creators, in early February. According to ICONN's website, the app works "to solve the decades-old problems that entertainers have had with negotiating terms, executing agreements and getting paid." Artists like Cardi B, Migos, Ashanti, The Game and others are listed as featured talent on the app's website.
Rule previously worked with the infamous Billy McFarland, creator of the Fyre app, on the botched 2017 Fyre Fest. Despite being billed as one of the greatest festivals of all time, the luxury festival, which was supposed to be held on the Bahamian Island of Great Exuma with headliners like Blink-182 and Migos, turned to be far different from what was advertised. Festivalgoers, who spent thousands in advance for luxury accommodations and VIP access to the event, were forced to sleep in tents among suffering other harsh conditions.
The mayhem of the festival went viral after attendees started uploading photos of their experience on social media, noting the lack of food, water, security and electricity at the location. Not to mention, many of the artists billed to perform had already pulled out of the festival well before it took place.
Since then, two documentaries have been released highlighting the Fyre Fest fall out—Hulu's Fyre Fraud and Fyre: The Greatest Party That Never Happened.
Festival-runner, McFarland, was convicted for defrauding investors in the festival in October 2018.
Despite the turnout of Fyre Fest, Rule claimed his ICONNic festival would be nothing like the latter. "It's not funny to me man, it's heartbreaking," Rule told TMZ of Fyre Fest. "It was something that I wanted to be special…and it just didn't turn out that way."