Manchester United News: Louis Van Gaal Will Win Trophies With Time Believes Former United Defender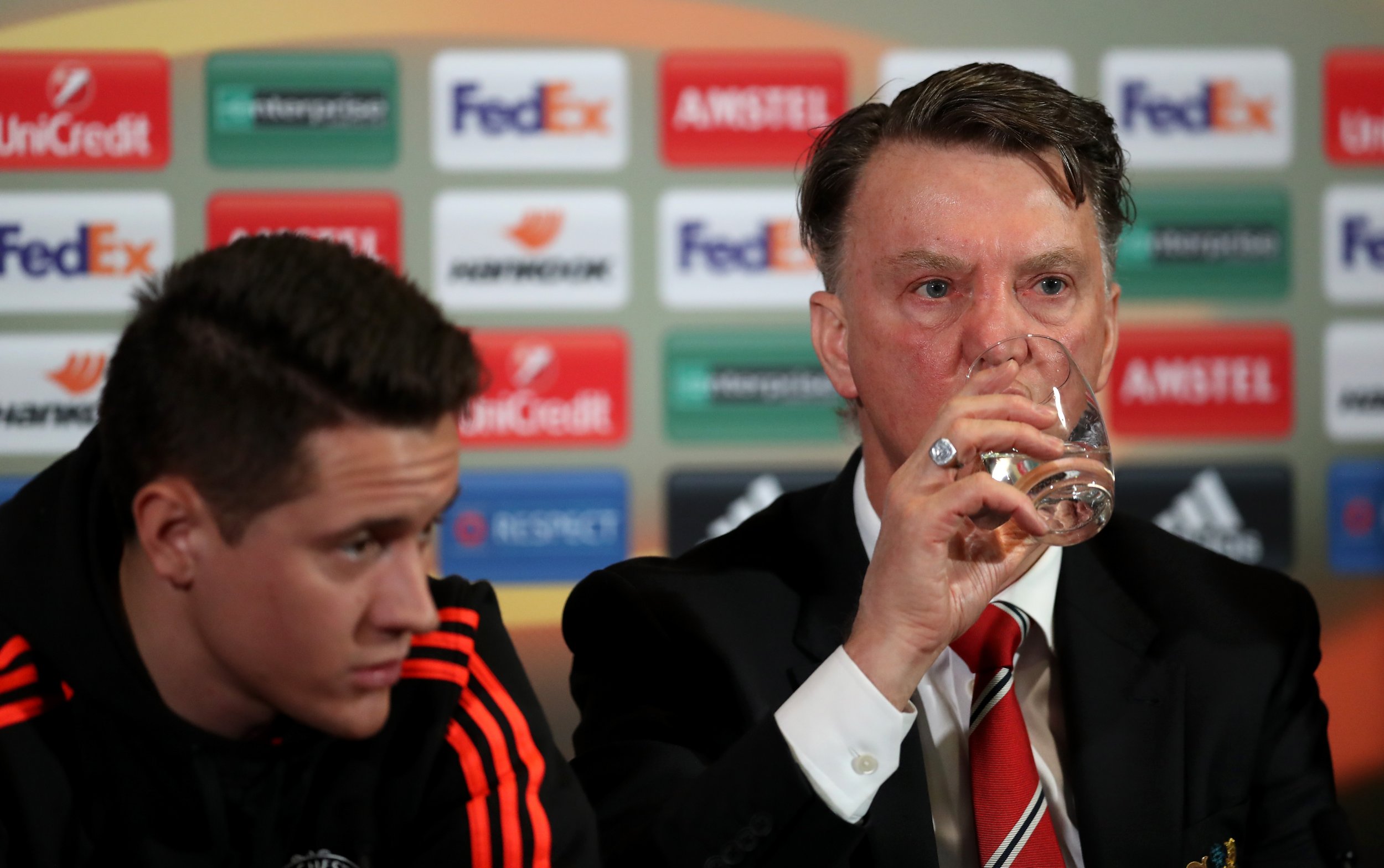 Jaap Stam has defended Louis Van Gaal's troubled tenure at Manchester United, insisting that the club has to move out from under Sir Alex Ferguson's shadow.
The Dutchman was a crucial part of the United side during its glory years under Ferguson around the turn of the millennium, winning the treble of English Premier League, UEFA Champions League and FA Cup in 1999.
But he fell out with the Scot when the manager informed him on a petrol forecourt in 2001 that he was to be sold to Lazio in Serie A, and insists now that there is "no relationship" between the two.
"My relationship with Sir Alex?" Stam told the Daily Mail. "There's not a relationship."
Stam has kinder words for Van Gaal , who has faced frequent and sometimes stinging criticism this season for a series of displays that have seen United fall firstly out of the Champions League and then all but out of the race to catch Manchester City for the final Champions League place via the Premier League.
"I've worked under Van Gaal for the national team," Stam said. "He is a very good manager. He has proven at Ajax, Barcelona and Bayern that if you give him time, he will get results and win prizes.
"It's easy to talk about what happened 15 or 20 years ago. But the way of playing has changed. A lot of managers think more tactically because there's a lot more money at stake."
United plays Liverpool at Old Trafford on Thursday in the UEFA Europa League Round of 16 second leg, needing to overturn a 2-0 deficit from the first leg at Anfield in order to progress.