Slain Maryland Police Officer Is Fifth This Year to Die in 'Ambush Assault'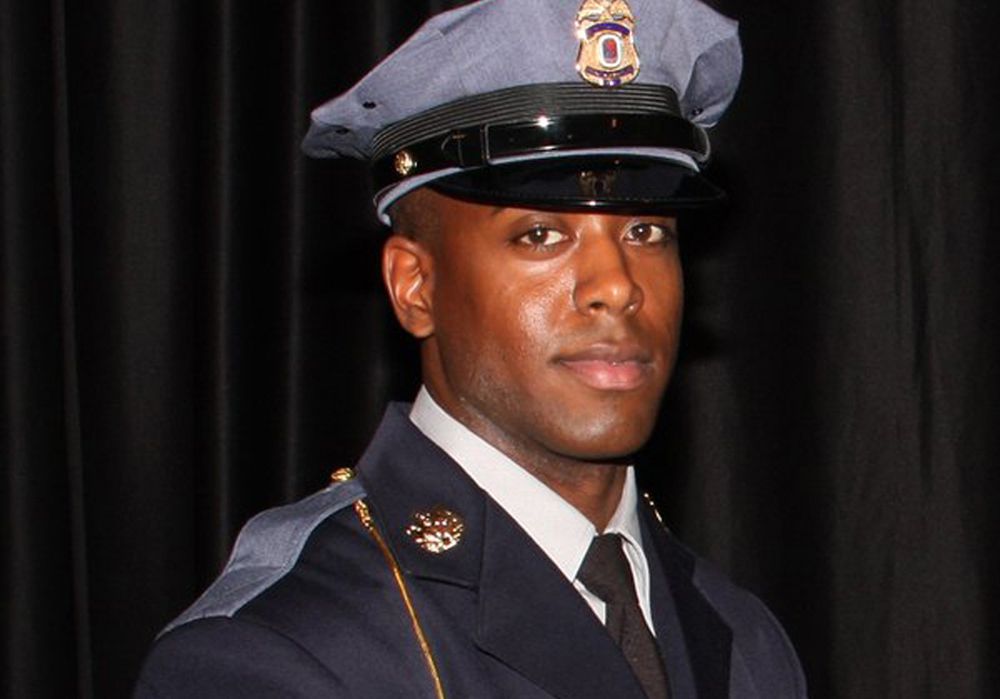 The shooting death of a Maryland police officer Sunday was "horrific and shocking" on many levels, not the least of which is that "the fatal bullet was fired during a chaotic gunfight by another officer," said Craig W. Floyd, CEO of the National Law Enforcement Officers Memorial Fund, in a statement provided to Newsweek.
Floyd's remarks follow the shooting of Jacai Colson, 28, an undercover narcotics officer with the Prince George's County force who was killed while in plainclothes after he arrived in an unmarked car to a gun battle between other officers and a Maryland man named Michael Ford. Police initially labeled Colson's death "unprovoked," but later said the Maryland police officer who killed Colson "deliberately aimed" at him.
Floyd released a statement Friday noting that last weekend's shooting was the fifth time this year that a law enforcement officer died in an ambush assault.
"At the current rate, these attacks against our policing professionals will outpace the numbers from 2015 and 2014," Floyd said. Last year, 16 officers died in ambush attacks; the year before it was 13. The numbers "strongly point to a growing disrespect for the rule of law in our nation," he said.
Some of the ambush attacks came from Islamic extremists or so-called sovereign citizens "with a hatred of our government," Floyd said. Others, he said, are "being carried out by mentally deranged or cold-blooded criminals who see police as the enemy."