New Zealand Prime Minister Jacinda Ardern Will Run Country Throughout Pregnancy: 'That's Just What Ladies do'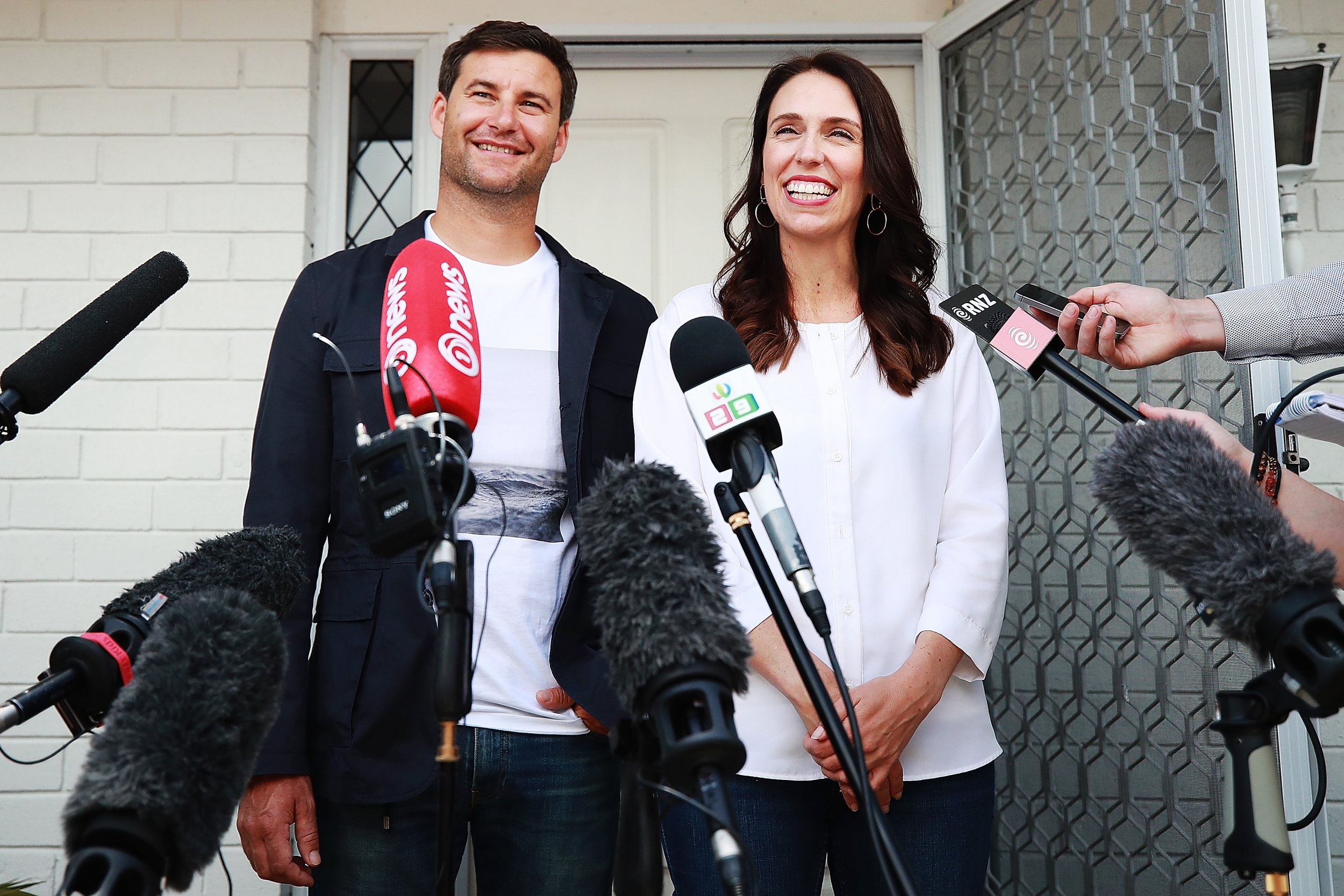 New Zealand's Prime Minister Jacinda Ardern announced over social media on Friday that she is expecting her first child.
In a Facebook post, Jacinda Ardern, 37, told the world she is set to give birth in June, and that her partner, Clark Gayford, will be a stay at home dad.
"Clarke and I are really excited that in June our team will expand from two to three, and that we'll be joining the many parents out there who wear two hats," she wrote.
"I'll be Prime Minister AND a mum, and Clarke will be 'first man of fishing' and stay at home dad. I think it's fair to say that this will be a wee one that a village will raise, but we couldn't be more excited," she added.
Later that morning, Ardern cheerfully confirmed with reporters outside her house that she will be taking six weeks maternity leave but has no plans to abandon her post as leader of New Zealand.
Ardern told reporters she discovered her pregnancy last October, shortly after the 2017 elections took place and during a period where party leaders were intensely negotiating to form a government.
"But as many couples do in the early stages, we kept it to ourselves," she said.
She joked about pregnancy symptoms, complaining in jest about how she's had "pretty bad" morning sickness over the past three months.
One reporter asked Ardern how she coped with the morning sickness while forming the government last year. "That's just what ladies do", she replied, according to Reuters.
While she is away, deputy Prime Minister, Winston Peters, has been confirmed to stand in for her and take on the "duties and functions" of Prime Minister, reported the New Zealand Herald.
"I am not the first woman to multi-task, I'm not the first woman to work and have a baby, I know these are special circumstances but there will be many women who will have done this well before I have," she said
Ardern is the second female world leader that will give birth while in power. In 1990, Pakistan's Prime Minister Benazir Bhutto made history as the first.
Jacinda Ardern did not immediately respond to Newsweek's request for comment.
Watch her announcement below: