Jack Black, God from 'Bruce Almighty' Favor Iran Nukes Deal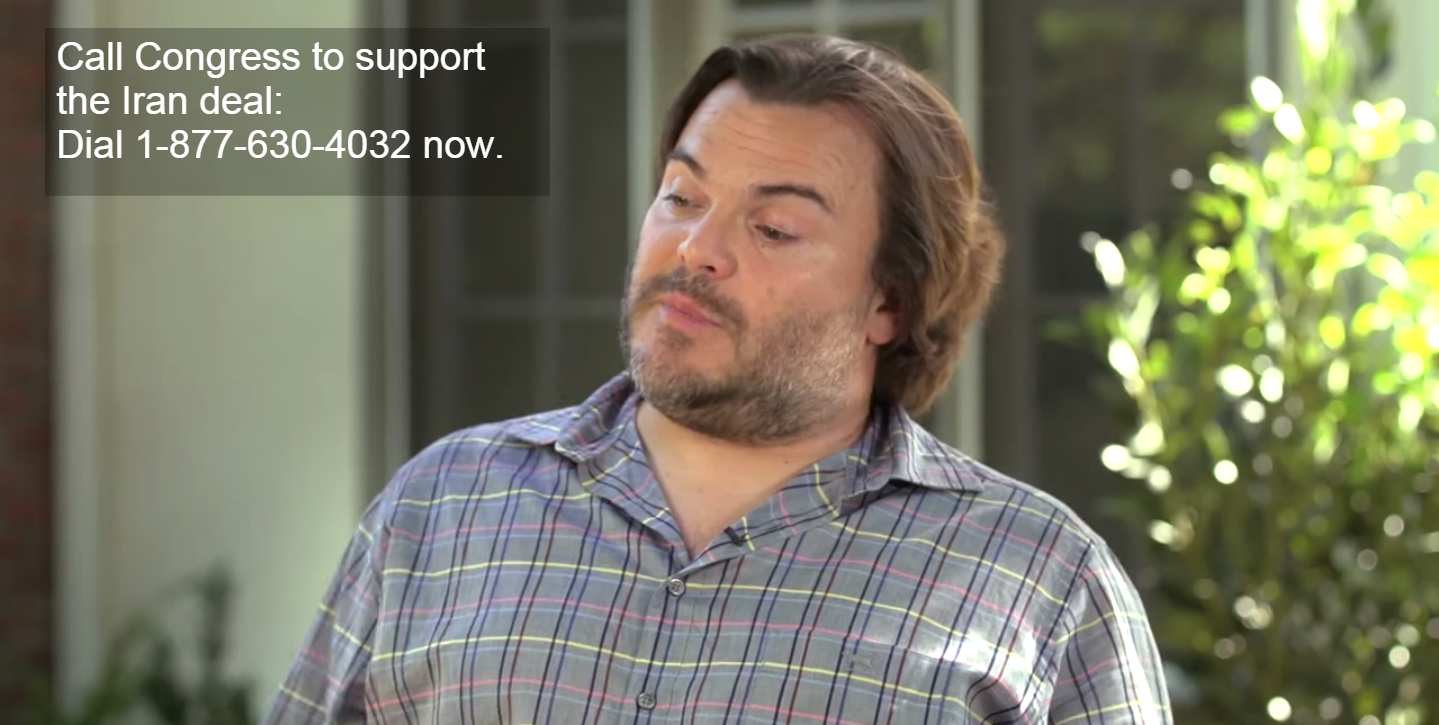 The actors Jack Black and Morgan Freeman appear alongside former CIA spy Valerie Plame, Queen Noor of Jordan and former U.S. Ambassador to Israel Thomas Pickering in a new video aimed at drumming up support for President Obama's nuclear nonproliferation deal with Iran.
Black is most famous for his role in the 2003 School of Rock, in which he plays a ne'er-do-well musician who cons his way into a substitute teaching job at a prestigious private school. He is also a member of the rock duo Tenacious D.
Morgan Freeman won an Academy Award in 2005 for his role in Million Dollar Baby.
The video, which also features actress Natasha Lyonne and actor Farshad Farahat, was produced by Global Zero, a nonprofit organization whose stated mission is "the elimination of all nuclear weapons."
The video suggests that failure to approve the controversial nonproliferation deal would ultimately result in a protracted war between the United States and Iran, resulting in "a really dark, unpleasant cloud of death," according to Black, who famously performed "boner push-ups" in the 2006 film Tenacious D in the Pick of Destiny.
"It's true that if Congress sabotages this deal, there would be nothing stopping Iran from getting the bomb," says Pickering. "That would likely spark an arms race throughout the region.
"Ultimately, we could be forced into a war with Iran, another dangerous, drawn-out and expensive conflict in the Middle East with many lives lost," adds Freeman.
Sure, whatever. Did you guys see March of the Penguins?