Here's a role Jack Black never expected play: An eccentric polka showman guilty of financial fraud so vast it sent him to prison, toppling arguably the only polka empire in history.
That changed when Black saw The Man Who Would Be Polka King, a documentary about bandleader-turned-fraudster Jan Lewan, the so-called "King of Pennsylvania Polka." The revelation was instant: He had to play this man.
The actor, comedian and musician has managed to incorporate music into his film career (most notably in Richard Linklater's 2003 hit School of Rock), but not like this. The Polka King (to be released January 12 on Netflix) immersed him in an historic musical genre that is alien to most mainstream audiences. It also gave him the opportunity to work with Jenny Slate (as Lewan's wife Marla) and Jason Schwartzman (as his best friend, Mickey Pizzazz).
For the film's soundtrack, Black collaborated with the Jan Lewan Orchestra, among other prominent polka veterans, reimagining Lewan's classic material as The Jack Black Polka Band. The goal, according to writer and director Maya Forbes and Wallace Wolodarsky, was to "capture the sound of Lewan's stage shows, which were all about getting people up and dancing."
The original soundtrack album is set for release on Friday. Below, listen to an exclusive premiere of the song "Polka Bubbles."
Black chatted with us about the joy of polka, the genius of Jenny Slate and Tenacious D's long-awaited rock opera.
What's your polka background? Did you grow up listening to it?
No, my parents were big folk fans. I never owned any polka albums. I had never been to a proper polka concert. This was my formal introduction.
You made three albums with the rock duo Tenacious D. The point was comedy, but you and your partner, Kyle Gass, have serious musical chops. How difficult was it to to learn how to perform and sing this style of music?
It came very natural. When I saw the documentary The Man Who Would Be Polka King, from which this whole project sprang, it struck me like a bolt of lightning.
Why?
It just made me laugh really hard. I'm not sure why. The dancing and the costumes, but particularly those songs. And the energy of the room. Something struck a chord. I knew exactly how to play it, to sing it, to dance it, to live it. I felt like I had polka in my blood almost immediately, like I had been a polka performer in a past life.
I look for those crazy spiritual connections, and I definitely had it with this documentary. A friend of mine, Stuart Cornfeld—he's Ben Stiller's producing partner—sent it to me and said, "What do you think? You think you'd play this guy?" I watched 10 minutes and I was like, Holy shit. This is an epic tale. On a very visceral level, I knew I had polka in my DNA. In fact, I am a quarter Polish.
Though polka isn't necessarily from Poland. You would assume that because it's pol-ka. But close enough!
.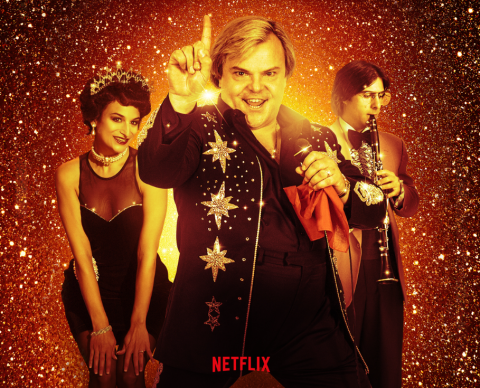 How was it doing Lewan's Polish accent?
It was tough. There are some sounds in that accent that, if you weren't born and raised in Poland, are very difficult. It's like a musculature thing. Your mouth isn't used to making those shapes. I have a great accent coach here in L.A., Elizabeth Himmelstein, who is kind of my acting coach, too. We disover things in the material through accents that are invaluable to me as an actor.
I read that you never broke character during filming.
Was I in character the whole time? No. That's not how I do. I did stay in character a lot.
Did you spend any time with the real guy, Jan?
We did a lot of Skyping. I talked to him about his background [and] his life. And when I got to New York to record the soundtrack album, he was at the studio.
Related: A conversation with "Weird Al" Yankovic
A lot of rock fans only know polka music via "Weird Al" Yankovic and his polka medleys. Are you a fan of Weird Al's take on polka?
I love Weird Al, but I never really think of his medleys as polka music. I guess you're right. They're all kinda polka-sized, aren't they? The other crazy thing is that there's a really famous polka musician named [Frankie] Yankovic, who has won multiple Grammys for polka music. He's no relation to Weird Al. I guess that Yankovic DNA runs deep in the polka community. There must be some relation. How many Yankovic strains can there be in the world? They've gotta be from the same branch. That's gotta be only six or seven generations back.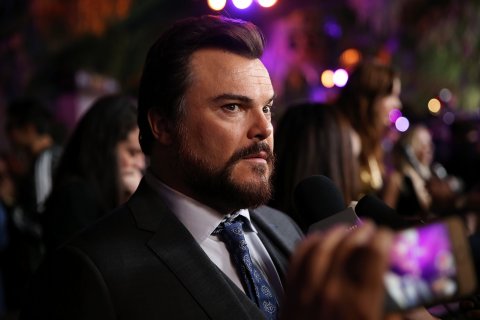 How was it working with Jenny Slate?
Oh my god. Jenny's incredible! Everybody knows that she's great, but I still feel like she's an undiscovered talent, you know? Her potential is so huge. If I could buy stock in an actor, I would put it all on Jenny Slate.
How's that Tenacious D rock opera coming?
Look for it by the end of the year.