Jack in the Box Debuts Fruity Cereal Milk Doughnut Holes, Brings Back Mozzarella Sticks and More
Hamburger chain Jack in the Box is adding a variety of food items to its menus this week, bringing back some old favorites and introducing some new faces.
From the all-new Fruity Cereal Milk Doughnut Holes to the highly anticipated return of the mozzarella sticks, Jack in the Box's new line up will suit customers up and down the country.
Mini Munchie Box
The return of the mozzarella sticks is just the tip of the iceberg (lettuce). Customers can now enjoy all their favorite snacks in one container with the Mini Munchie Box. For just $3 (excluding tax), customers can choose between the tasty builds of the crispy Panko Onion Rings or cheesy jalapeno poppers, plus curly fries and the new mozzarella sticks to crush their cravings.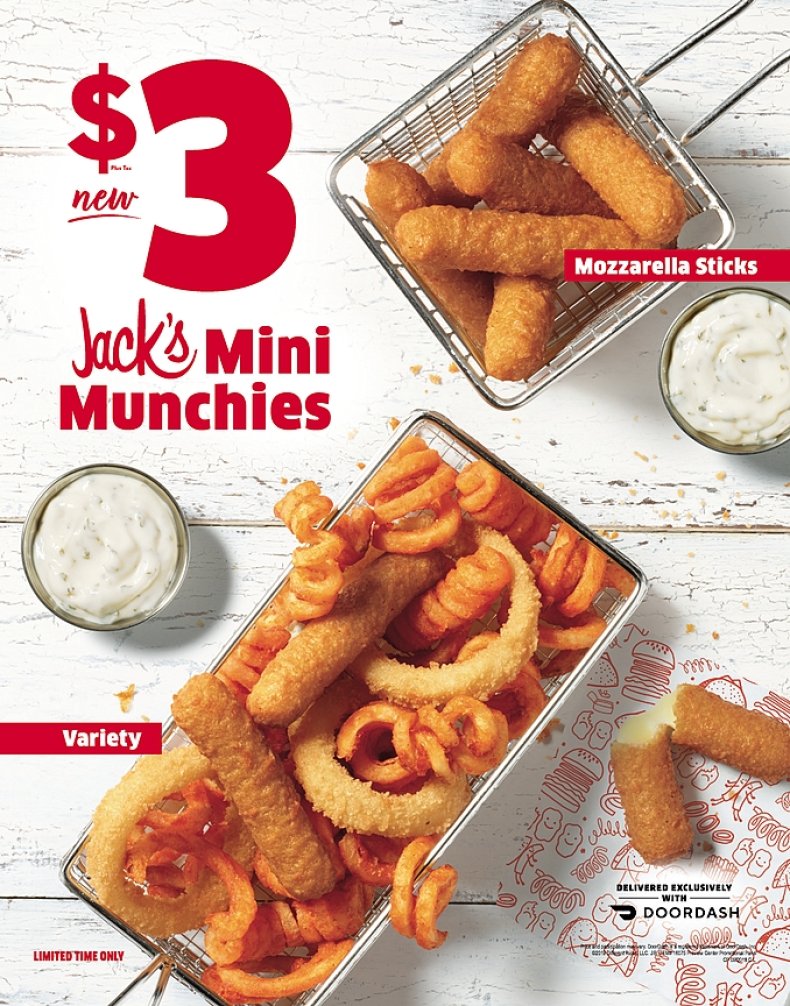 Fruity Cereal Milk Doughnut Holes
Following the success of the $1 Donut Holes as part of its value Add-On menu, Jack in the Box debuts an all-new flavor with its Fruity Cereal Milk Doughnut Holes. These sweet treats are the perfect side to add to any guest's breakfast, lunch, dinner, late-night or snack order. Customers can add 4 Fruity Cereal Milk Doughnut holes to any order for $1 (excluding taxes).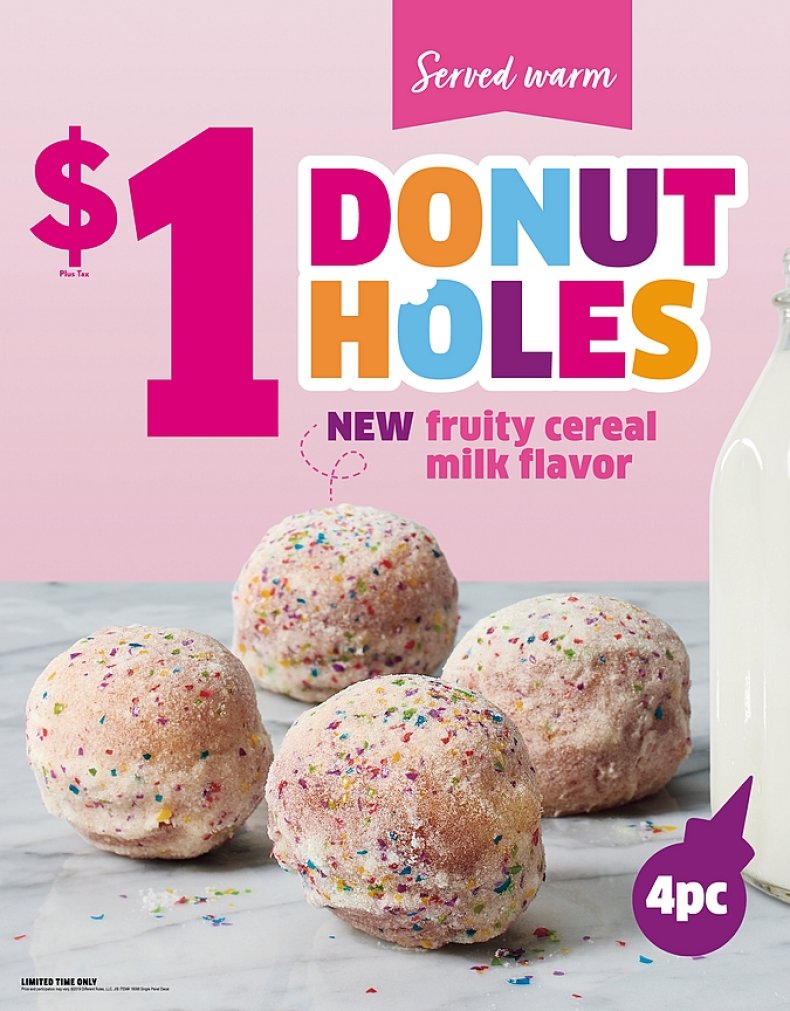 White Cheddar Burger
The new burger is set to make the taste buds waggle. Featuring ingredients such as melty white cheddar cheese and bacon, Jack's White Cheddar Cheeseburger Combo can be bought for $4.99 (excluding taxes).
According to the company's website, Jack in the Box was America's first major drive-thru hamburger chain. It introduced an industry-first breakfast sandwich in 1969 and the first portable salad in 1982.
Over the years, the chain has created infamous menu items including a fish sandwich called the Moby Jack, which was introduced in 1970, and Frings, a combination of onion rings and french fries, introduced in 1979.
During Black Friday and Cyber Monday, customers can get Jack's Spicy Chicken Sandwich with any purchase through the eClub or text subscription.
There are more than 2,200 quick-serve restaurants in 21 American states and Guam and is estimated to serve 500 million people annually. The company also gives back to the community is through the Jack in the Box Foundation. Established in 1998, the Jack in the Box Foundation is a 501(c) (3) nonprofit organization that primarily supports causes that help at-risk children and youth. Some of these organizations are No Kid Hungry and 500 million meals served.