Watch: 'Ben-Hur' Rides Again in First Remake Trailer Starring Jack Huston and Morgan Freeman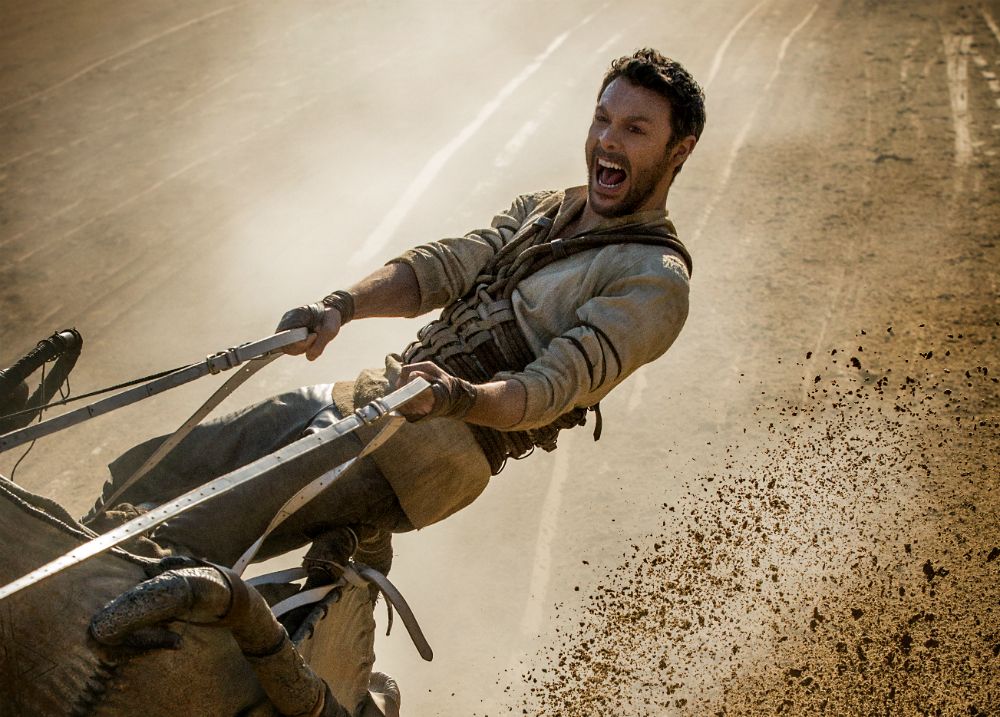 What happens when you cross a classic with Michael Bay-like explosions and ominous klaxon sounds? This. The first trailer for MGM and Paramount's remake for Ben-Hur has emerged with Jack Huston and Morgan Freeman, or rather his wig, taking center-stage.
Watch the clip below:
Based on Lew Wallace's 1880 novel Ben-Hur: A Tale of Chris t, the film comes six decades after Charlton Heston famously played Judah Ben-Hur in a famous 1959 adaptation and commanded a chariot all the way to the Oscars, where it picked up a staggering 11 awards including Best Picture, Best Actor and Best Supporting Actor for co-star Hugh Griffith.
That film was lauded for its stunning nine-minute-long chariot race, so it's no surprise to see the trailer for Timur Bekmambetov's 2016 remake go heavy on its own roaring chariot scenes. But with horses breaking away into the stands and carriages careening on the edge of tragedy, subtlety doesn't seem to be on the menu here.
In a curious bit of alliteration, Huston fills the role made famous by Heston while Toby Kebbell, hopefully feeling repentant for his last remake Fantastic Four, plays his treacherous adopted brother Messala.
Accused of treason, Judah Ben-Hur (Huston) is stripped of his position in the Roman army and forced into slavery by Messala. After years of toiling away at sea, Judah eventually returns to his homeland and vows revenge on his sibling.
Freeman and his mesmerizing wig play Sheikh Ilderim, who guides Judah on his quest for vengeance, while Rodrigo Santoro plays Jesus Christ—a role for which he sought Pope Francis' blessing.
Let's hope that blessing extends to the film's box office when it opens on August 12 in the U.S. and August 26 in the U.K.