'Jack Ryan' Recap: What Happened in the First Series?
Tom Clancy's Jack Ryan Season 2 has been released early on Amazon Prime, giving fans an advance opportunity to watch the latest adventures of the analyst turned secret agent played by John Krasinski. Season 1 saw Jack go from being an analyst to the head of T-FAD, thanks to his role in bringing down Mousa bin Suleiman (played by Ali Suliman).
What happened in the first series of Jack Ryan?
At the start of the Amazon show, we meet Jack Ryan, a CIA analyst who notices a number of suspicious transactions from Yemen and brings them to the attention of his boss Jim Greer (Wendell Pierce). They trace these transactions to Suleiman, a high-level CIA target who was responsible for the deaths of 300 people in a Sarin gas attack and an assassination attempt against the U.S. president.
Based on this intelligence, Greer decides to make Ryan a CIA agent, picking him up in dramatic fashion via helicopter from a garden party and asking him to go to Yemen to help interrogate two of Suleiman's couriers.
However, it turns out that one of the couriers is actually Suleiman, who later manages to escape after one of his followers sets off a car bomb close to the compound he is being kept in.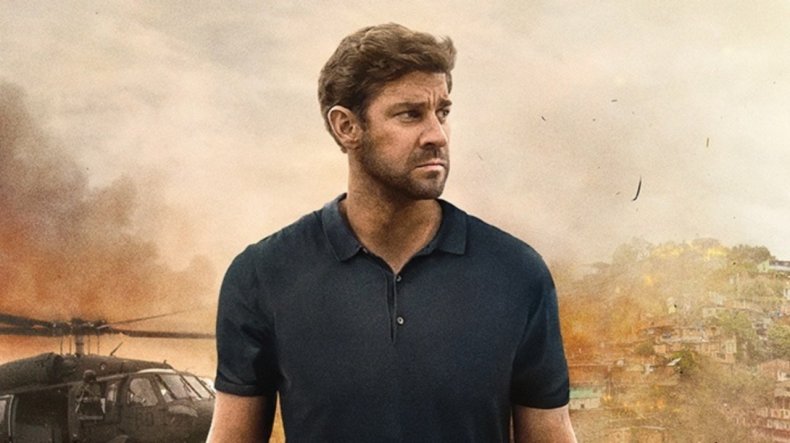 In trying to find Suleiman, Ryan tracks and eventually kills his brother, Ali bin Suleiman (Haaz Sleiman). After he kills Ali, Ryan takes on his identity in an internet chatroom in order to talk to Suleiman. Suleiman realizes he is being tricked, and warns Ryan that he is going to find and kill him, leading Ryan to reply "not before I find Hanin"—Hanin (Dina Shihabi) being Suleiman's wife, who has escaped and is in Turkey after fleeing Yemen as a refugee.
The CIA finds Hanin, who is being chased by one of Suleiman's lackeys Yazid (Kamel Labroudi). Ryan kills Yazid, and Hanin gets taken to America, where she says she will let Ryan know where her husband is if he can get her son back for her (which he later does).
Ryan then tracks down Suleiman, which he does at a sports stadium. Ryan tells him he has his son, giving him just enough time to get close enough to Suleiman to kill him and take his phone.
After this, Greer is transferred, leaving Ryan to be named head of the Terror, Finance, and Arms Division (T-FAD). However, Greer has left him a file containing a ticket to Moscow, setting up a new mission that takes place over the course of Season 2.
Jack Ryan Season 2 is streaming now on Amazon Prime