'Jackass Forever': Everything You Need To Know About 'Jackass 4'
Jackass Forever, previously known as Jackass 4, will see the cast of the stunt movie franchise reunite for more pranks, pitfalls and self-inflicted injuries. However, some members will be missing. These include Bam Margera, as well as the late Ryan Dunn.
Margera, 41, previously shared videos to his Instagram account claiming he was fired from production and had broken his sobriety while filming.
Dunn, then aged 34, died in a car crash in 2011, alongside Zachary Hartwell, a production assistant on Jackass 2.
Despite these missing cast members, the others are back to business as usual, after their production was paused by the coronavirus pandemic.
When Is Jackass Forever Out In Movie Theaters?
Jackass Forever is expected to be released on October 22.
The movie began production in March 2020, but was delayed due to the coronavirus pandemic.
As well as this, given the nature of the film, injuries on set also caused delays.
Johnny Knoxville and Steve-O were both forced to break from filming due to injuries sustained during a stunt, where they were reportedly running on a treadmill wearing marching band equipment.
Steve-O posted a video tour of the Jackass Forever set in June of this year, suggesting filming has only just ceased.
The Cast of Jackass Forever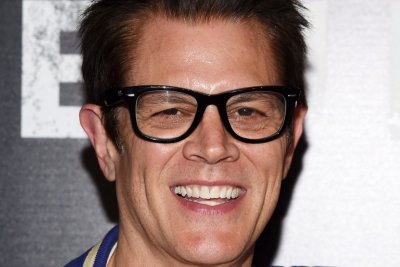 Knoxville and Steve-O are back, and in Steve-O's recent vlog, he revealed old and new cast members taking part in the movie.
Other than Knoxville and Steve-O, the cast includes Jason "Wee Man" Acuña, Chris Pontius, Dave England, Ehren McGhehey, and Preston Lacy.
Outside of these cast members are some newer, younger stuntmen, including Jasper Dolphin, Zach "Jackass" Holmes and Sean "Poopies" McInerney.
Steve-O has also revealed comedian Eric Andre would be guest starring, as well as Aaron Homoki, who broke his wrist during the first two days of shooting.
Other guests stars include Tony Hawk and Mat Hoffman, and in an interview with Steve-O, Shaquille O'Neal suggested he would like to appear in the film and "box" Knoxville.
Bam Margera's exit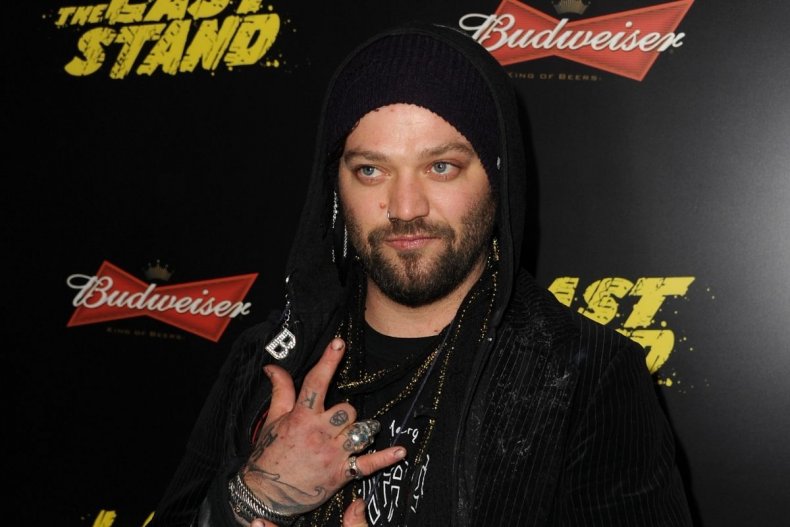 When filming first began in March 2020, Steve-O spoke of his concerns for Margera's health and the cast's insistence on him being in a "good place" before starting filming.
He said on the Nine Club Podcast, when describing what he considered ahead of signing onto the new movie: "Is it really the timing because our buddy, Bam's been having some pretty public issues. Is it appropriate, is Bam in a healthy place?...
"I'm rooting for Bam. I haven't heard that Bam is in or out I think that Bam is, for one case, everyone's just really trying to help him get healthy and I think everyone is a bit, do you want to like, I don't know, Bam is a little bit of a question mark.
"I hope it's not any way disrespectful to say that but I'm just putting it out in the universe...
"It's weird. I think that the consensus amongst the cast is can we really let Bam's situation dictate everybody else's situation and that doesn't feel right. And maybe that's the motivating thing that gets him healthy but who knows.
"We all love Bam, we all love Bam and we want him well."
In February of this year, it was revealed Margera left production in early 2021. He then took to Instagram to share his anger at the situation.
He asked fans to boycott the new film and for donations in order to make a rival movie that would compete with Jackass.
In the videos, which have now been deleted but preserved by TMZ, Margera also said his wife, Nikki Margera, found him "on the interweb typing in how to tie a noose" during a period of extreme boredom before filming started, after which they moved to Oceanside, California.
He said Jackass "is my life" before crying and vomiting, after which he expressed his anger at Knoxville and producer Jeff Tremaine.
Newsweek has reached out to Paramount and representatives for Tremaine and Knoxville for comment.