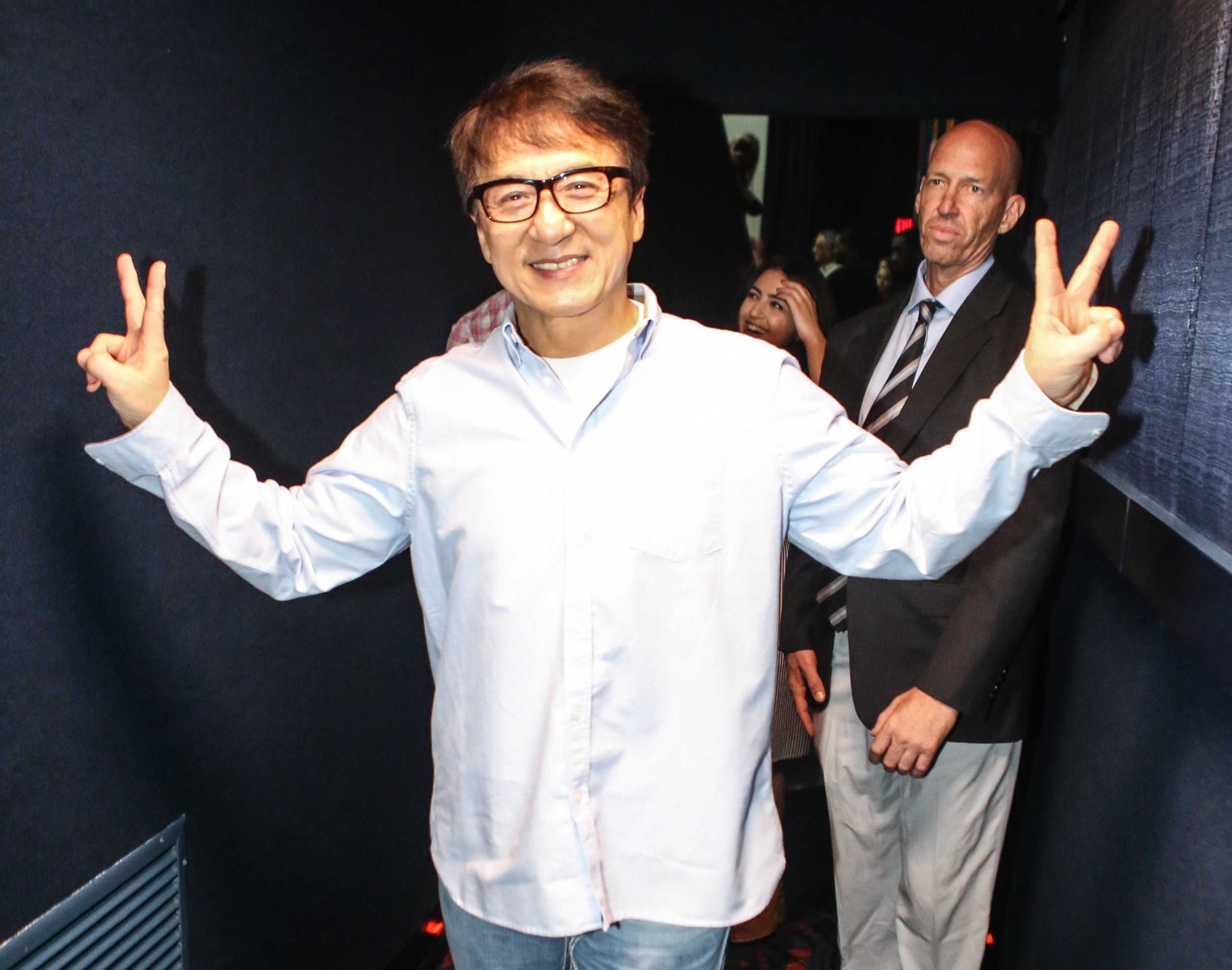 A television executive in Iran has been fired after a local channel aired a Jackie Chan movie featuring an uncensored sex scene. Television viewers on Iran's Kish Island resort were shocked to see the Hong Kong actor having sex with a woman in the 2009 movie Shinjuku Incident, the BBC reported.
According to local media, the "immoral" broadcast was brought to light after a viewer shared a clip of the scene online, local media reported, according to BBC.
Foreign films are often heavily edited to meet Iran's strict rules. Any physical contact between men and women—such as handshaking—may be cut out of movies broadcast in the country, The Independent noted.
The film was aired on Kish TV, a regional outlet of state broadcaster Irib TV, which is led by Aliasgari Ali Askari. The television boss will open an investigation into the airing, Iranian news agency Tasnim reported, according to the BBC.
Famed in the West for martial arts blockbusters such the Shanghai Noon and Rush Hour movies, Jackie Chan is thought to be one of the most recognisable—and highly-paid—actors in the world. Shinjuku Incident follows a mechanic called Steelhead, played by Chan, as he searches for his sweetheart Xiuxiu, in Tokyo.
Iran has hit the headlines in recent weeks over its missile activities. In December, a top general confirmed the country had performed a successful ballistic missile test; a move blasted by the U.S. State Department.
U.S. Secretary of State Mike Pompeo condemned the test in a statement issued at the start of December. "The missile has a range that allows it to strike parts of Europe and anywhere in the Middle East," the statement read.
"This test violates U.N. Security Council resolution 2231 that bans Iran from undertaking 'any activity related to ballistic missiles designed to be capable of delivering nuclear weapons, including launches using such ballistic missile technology.'"
But Iranian officials argued such tests weren't intended to carry nuclear warheads. "Our defense doctrine is basically founded upon deterrence and is defensive, not offensive," Iranian foreign minister Javad Zarif previously said, according to the Tasnim news agency.