Jackie Kennedy's Tapes: Susan Cheever Reflects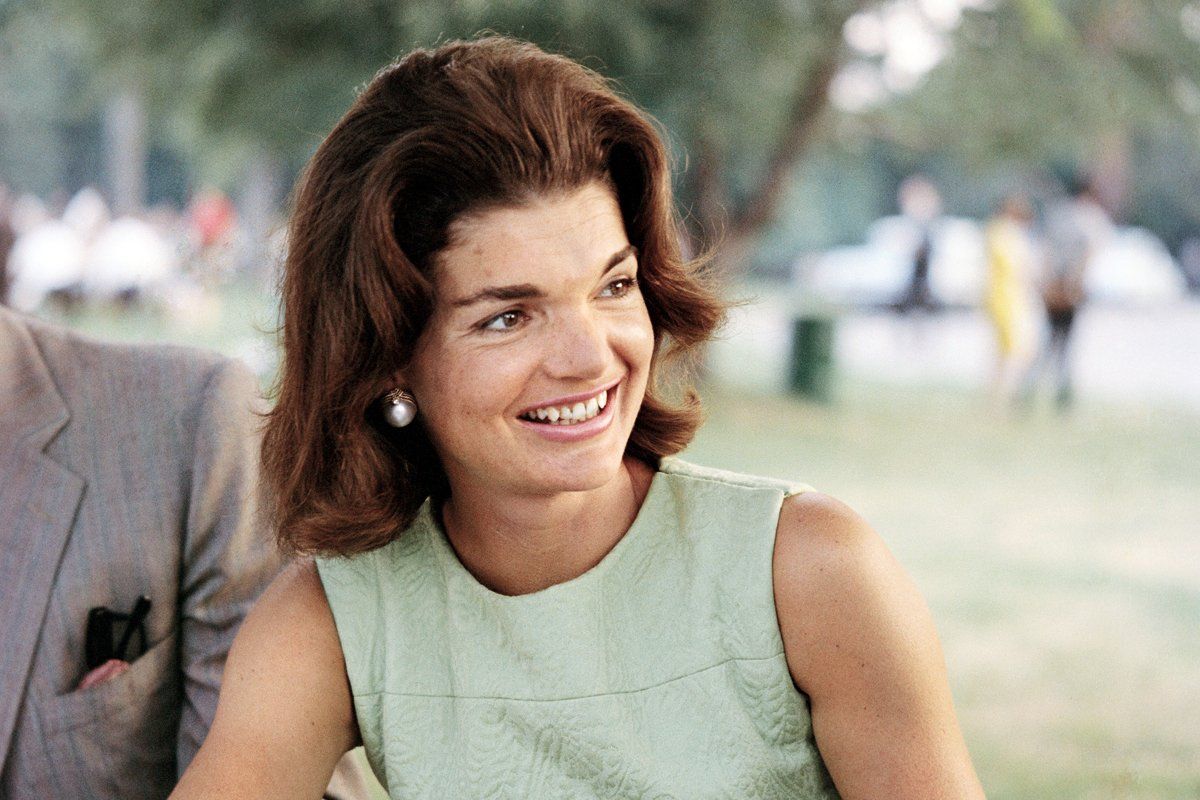 They look like a couple of gorgeous, dressed-up kids who happen to have been chosen to run the world. "I mean you did again feel like two children," Jacqueline Kennedy remembers of the morning after her husband's inauguration. "Think of yourselves sitting on Lincoln's bed!"
The Kennedys were Catholic, but privacy was their other religion. They never kissed or showed affection in public. They did not discuss their personal lives. Jackie went to court more than once to protect herself from publicity. So in spite of everything that has been written about the Kennedys, the portrait delivered in Jackie's famous whispery voice in interviews with her friend Arthur M. Schlesinger Jr. released last week is our first real look at the private lives of people whose public lives are so achingly familiar.
She was a young first lady, with a beauty and education so exotic that people sometimes asked if she could speak English. He was a 43-year-old who told his wife that his best attribute was curiosity, and his worst, irritability. Jackie, who felt that a wife's job was to provide a comforting home, had a laserlike discernment and a sharp tongue. She demurely tells Schlesinger that she took all her opinions from her husband, but she obviously had plenty of her own.
We learn: JFK was an obsessive reader, even while shaving and eating. He was in physical pain a great deal of the time and had courted her on crutches. Jack had the habits of a well-bred boy—changing into his pajamas for a daily nap, saying his prayers at bedside—and the forgiving, conciliatory instincts of a much older man, instincts that stood him in good stead as a leader. The day before he was assassinated, Jackie recalls, she complained that she hated blowhard Texas Gov. John Connally. Her husband rubbed her back and crooned, "You mustn't say that, you mustn't say that. If you say … that you hate someone, then the next day you'll act as if you hated him. We've come down here to Texas to heal everything up."
The White House years were their happiest, Jackie tells Schlesinger. They were in love in the serious way that people were in those days before no-fault divorce. During the Cuban missile crisis, Washington men sent their families away to supposedly safer places. Jackie pleaded not to go. "Please, I just want to be on the lawn when it happens," she said to Jack. "I just want to be with you, and I want to die with you, and the children do too—than live without you."
Watching them now as they greet heads of state, give speeches, and horse around with their kids feels like looking through a window into a lost world—before memoir, before addiction and recovery, before the rhythm of debasement, confession, and redemption that has become the American grain. Today their issues would be addressed with an ocean of prescription drugs and a boatload of 12-step programs. He was living on pain meds, and his sexual antics were famous even then. She had serious Adult Children of Alcoholics problems—she banned her drunk father from her wedding. Yet they exude a magnificent grace and courage.
When they felt depressed, instead of popping Lexapro, they went riding or sailing or they just damn well moved on. They weren't thinking of their private selves all the time; they were thinking of how to help the rest of us with our public selves. During the worst days of her life, Jackie planned a funeral that is still an iconic series of images of mourning. She knew the immense power of surfaces. In our world we scorn surfaces.
My generation was electrified by JFK's leadership. In the 50 years since, we have become a far more democratized culture. In those days a cat could look at a king; now every cat is a king. Everything the Kennedys said seems powerful and precious because there was so much they did not say. We knew very little about them, and they weren't about to tell us, either—they were our gods. We have brought our gods down to earth these days; these interviews might make us wish we hadn't.
Jackie Kennedy's Tapes: Susan Cheever Reflects | U.S.